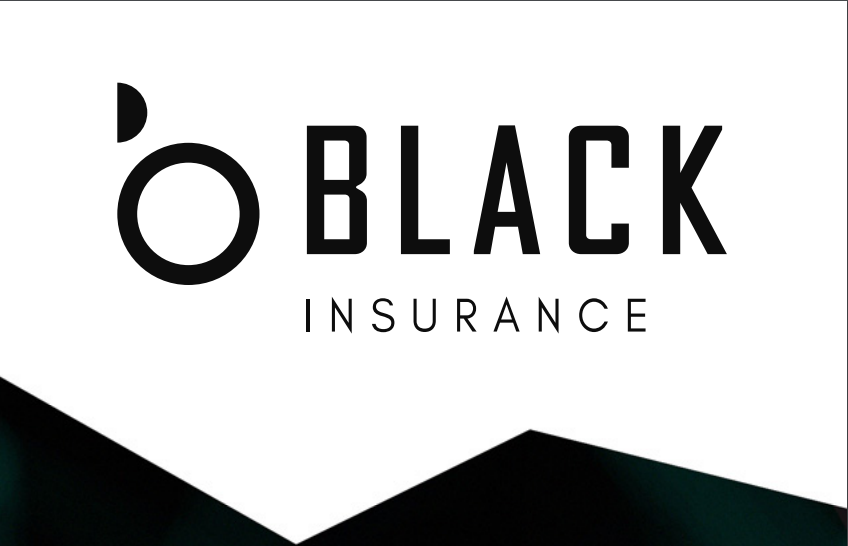 I understand the benefits of having an insurance cover, but I don't have an insurance subscription, because of the insurance companies business model whose products and the customers are far apart. I also don't trust the centralized business models where fraud and also the challenges insurance covered individuals face when waiting for their insurance providers to validate and verify their information.
Personally, If I was to subscribe to an insurance packages, I would like to see a transparent insurance processing process, and also a streamlined payment structures where the payments are reduced and the technicalities of verifying information and user's data removed through modern technologies that verify information instantly. I have heard of users dying in hospitals waiting for their insurance service providers to pay the initial deposit for admissions.
If an insurance company still uses centralized servers to store my private and precious insured commodities details in their centralized databases; I'm not trusting them with my details – I don't want to be attacked by thugs who have learnt I have a precious insured commodity in my house with data stolen form the servers. Centralized servers are more susceptible to hacking and exploits than decentralized databases.
(Video Source YouTube: Black Insurance - Introduction)
I have come to learn of an upcoming blockchain start-up that will revolutionize the insurance industry using blockchain technology towards optimizing insurance operations. The start-up goes by the name black insurance, they are building a platform that is storing insurance records in secure immutable databases that promotes data sharing to trusted parties in an automated process to speed up transactions and data processing which will come in handle in case of medical emergencies. Through a decentralized operation processes, Black insurance will leverage the power of a decentralized community towards tapping and relaying of information faster than in traditional business models.
Using blockchain technology, Black insurance will be able to use smart contracts to process and calculate risks through the use of pooled databases that will create a real value chain. They will also make use of distributed databases to store data in more secure databases than centralized servers.
Black Insurance Platform Overview.
══════════════════════════════════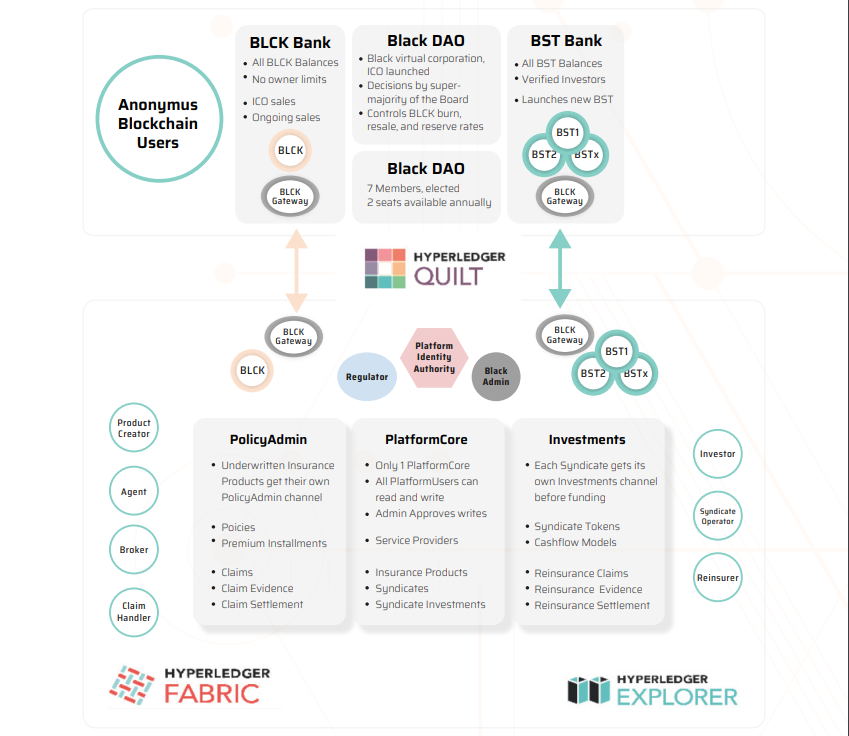 Insurance records are protected and controlled using Black Insurance Hyperledger Fabric, this technology ensures that data confidentiality is maintained when being processes using smart contracts to all channels of the system. The control of the data is maintained by the Black Admin who has access to deployment and maintenance of Insurance data.
Black platform is hosted by the Black Foundation allowing registered users to access the services through Private Rest APIs. Using Proof of Authority, the community will be able to control the processes of the platform through consensus agreements and allow creation of new blocks on the Blackbox platform blockchain network.
How Black Insurance Platform Works.
══════════════════════════════════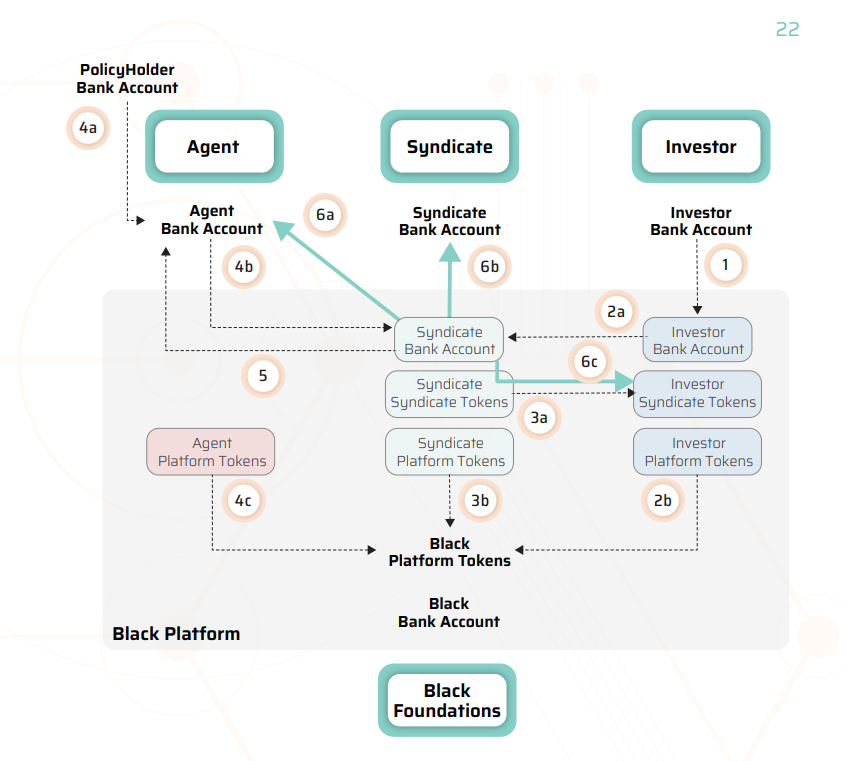 The black insurance platform architecture consists of several stakeholders who are categorized into two, they include the value chain stakeholders consisting of insurance products creators, Insurance agents and brokers and claim handlers. The second category of investment stakeholders consists of syndicate investors, syndicate operators and Reinsurers.
In the charts below, you will see how the stakeholders interrelate, transact and operate in the black insurance platform to form a mutual relationship and optimize insurance operations.

Black Insurance: Lets shift from theory to application.
══════════════════════════════════

Black insurance main purpose is to decentralize insurance operations while also securing insurance data, this process involves the use of smart contracts and distributed ledgers that will help in preventing data forgery hence minimizing frauds and risks associated with manual processing of insurance claims.
Through the use of a distributed ledger, the parties and stakeholders involved will get access to a shared ledger that will help in optimizing operations through bringing order and improved accessibility of information, the use of smart contracts can come in handle when executing insurance policies through the use of smart contrast.
The use of a distributed ledger will help in maintaining insurance records in structured databases that are decentralized and shared to trusted stakeholders increasing interoperability in the insurance operating ecosystem.
Through the use of blockchain technology, Reinsurance will be possible by making use of smart contracts that will simplify the flow of transactions and information between stakeholders involved.
Black Insurance: Token Economics.
══════════════════════════════════
Black insurance platform will be fueled by two types of tokens towards optimizing the platform operations, they include the Black Platforms tokens (BLCK) and the Black Syndicate Tokens (BSTs) Black platform tokens will be used for processing transactions and will be used as a utility token, while the Black Syndicate Tokens will be used as security tokens that will earn profits as an investment in the platform.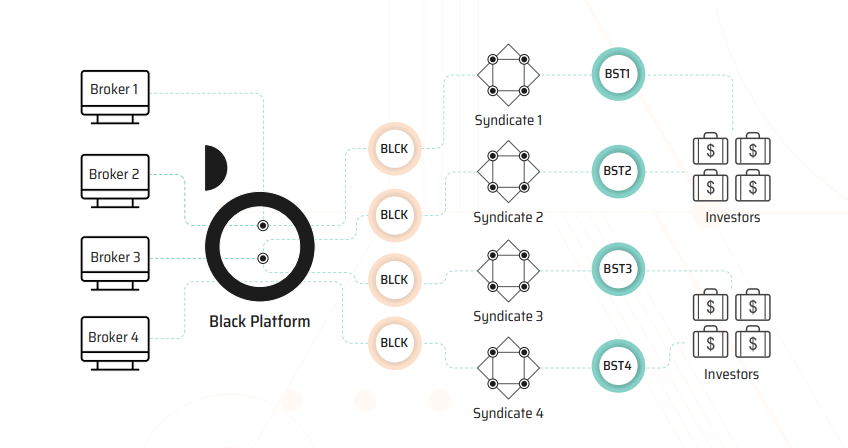 Black Insurance: Tokens Utility Value.
══════════════════════════════════
Black Platform tokens will be used to pay for services in the platform, and after they are used they will be burnt and will depreciate in quantity, the will be used in payments of insurance premiums and services in the platform.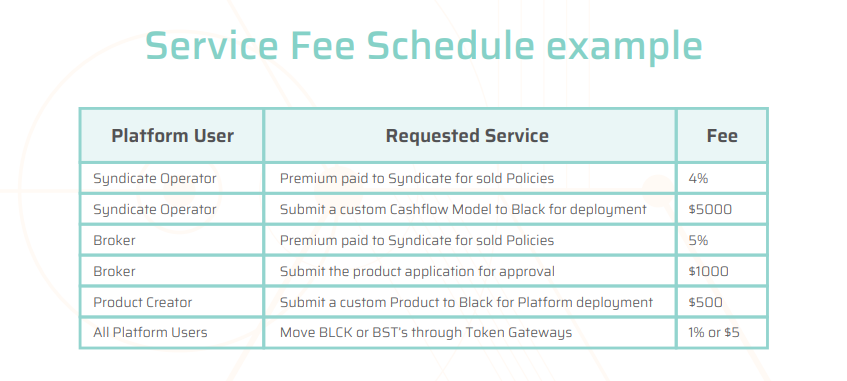 Black Insurance: Value Exchange Overview.
══════════════════════════════════
The black insurance platform will tokenize its economy to allow the use of its own native tokens that will be used to illustrate the value happening between the stakeholders, the diagram below illustrates the mutual relationship between the stakeholders, their obligation and relationship between each other.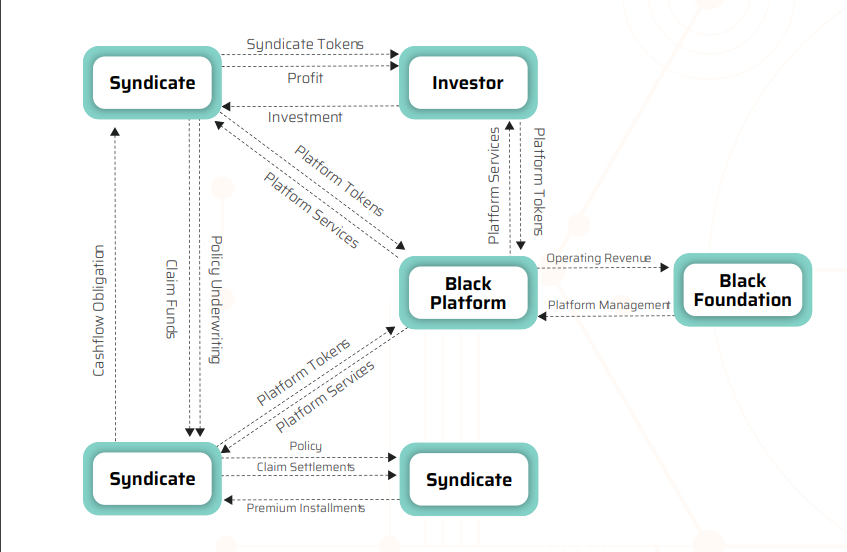 Conclusions.
══════════════════════════════════
I can finally trust insurance services, Through the use of blockchain technology Black Insurance is optimizing the insurance processing processes and its applicability in the insurance industry is paramount. Black Insurance is leveraging the power of smart contracts and distributed ledger technologies to provide solution in the industry.
Black insurance is quipping its stakeholders with tools necessary to allow collaboration and sharing od insurance data through the use of distributed ledger technology with read and write permissions to the relevant parties to address privacy and security concerns.
Through a transparent system, the insurance operation process will be free from abuse and insurance risks, with Black Insurance I have hope the insurance industry will be made better again.

══════════════════════════════════
For more information about participating in Black Insurance ICO, Education materials and Black Insurance news, please check the projects website, Whitepaper and Social media pages in the reference section below:
References.
══════════════════════════════════
Website: http://www.black.insure/
Twitter: https://twitter.com/BlackInsure
Facebook: https://www.facebook.com/blackinsure/
Telegram: https://t.me/BlackInsurance
Reddit: https://www.reddit.com/r/BlackInsurance/
LinkedIn: https://www.linkedin.com/company/black-insurance/
Bitcointalk: https://bitcointalk.org/index.php?topic=3372186.msg35347792#msg35347792
Whitepaper: https://www.black.insure/whitepaper.pdf
Light-paper: https://www.black.insure/lightpaper.pdf
══════════════════════════════════
All Images credited to Black Insurance Official Website
Author: jamesndungu1
BitcoinTalk Profile: https://bitcointalk.org/index.php?action=profile;u=1856049