"Rich, sweet, & Beautiful" - Morning Inspiration Series #4
Gooooooood mooorning STEEMIT!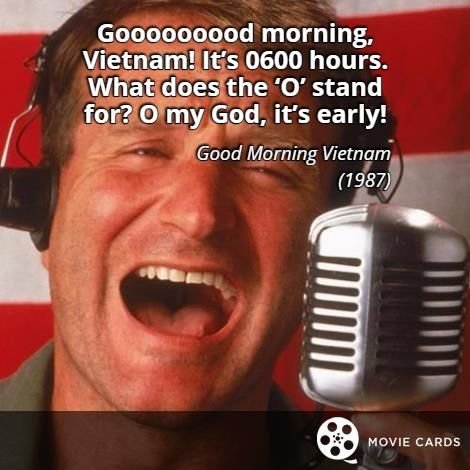 Why This Series?
On my RV nomad adventures, I've been fortunate enough to been able to work on my own entrepreneurial ideas, without having to worry about money. That all changed this week though--I needed to pick up a 9-6 day job to tide me over for a while.
I did NOT want to lose momentum on my personal projects, and feel like I was just working to tread water. That feeling SUCKS!
So I've been getting up extra early every day to do get a session in on my projects, since I'm usually brain-dead after work.
And to keep me on track I'm going to post a strong motivational text or quote each morning,
for all you Earlybirds out there, tryna get the jump on Charlie. (Sorry @Charles1)
---
James Allen is a little-known but extremely influential writer. Dating from the early 1900's, his books on mindset, success, and character were incredibly influential upon later titans of self-help, Dale Carnegie, Napoleon Hill, and more. His book As A Man Thinketh really got me out of a tough place. Day-by-day I will be sharing his "Morning and Evening Thoughts". Absorb them slowly, and carry them with you throughout the day.
---
---
Fourth Morning
When the tongue is well controlled and
wisely subdued; when selfish impulses and
unworthy thoughts no longer rush to the
tongue demanding utterance; when the
speech has become harmless, pure,
gracious, gentle, and purposeful, and no
word is uttered but in sincerity and
truth-then are the five steps in virtuous
speech accomplished, then is the second
great lesson in Truth learned and mastered.
Make pure thy heart, and thou wilt make
thy life
Rich, sweet and beautiful.
Fourth Evening
Having clothed himself with humility,
the first questions a man asks himself
are:-
"How am I acting towards others?"
"What am I doing to others?"
"How am I thinking of others?"
"Are my thoughts of, and acts towards
others prompted by unselfish love?"
As a man, in the silence of his soul,
asks himself these searching questions, he
will unerringly see where he has hitherto
failed.
---
---
Thank you UpVoters, Resteemers, & Followers!