I'm feeling great today and - although it might sound cliche - that's what life is all about. Not necessarily about me feeling great but about being happy as much as we can. We can only spread the awesomeness and inspire, help and support others, if we feel good about our own lives: if we love ourselves. It seems like I am finally starting to love myself. It took me 37 years, but it was all worth it.

I am starting to realize more and more that it's all about helping others while not forgetting ourselves in the process. It's also all about enjoying the process as much as you can. It might help to have goals but don't focus on them too much, they might make you loose all perspective, give you a tunnel vision. And, although there's always light at the end of the tunnel, we don't necessarily need to walk through a tunnel. There's a whole world to explore and enjoy.
Forgive me for the rambling and if you don't that's fine too, I will forgive myself.
I aim to focus on leveling up and helping others level up from today onwards.
Let's end this post by ( pictures of ) a bunch of things that make me feel good. Who knows, they might make you feel good too and if they don't, I'm sure you can think of plenty of other things that lighten up your life.
Nature ( especially walking in nature ). This photo was taken earlier today from my balcony.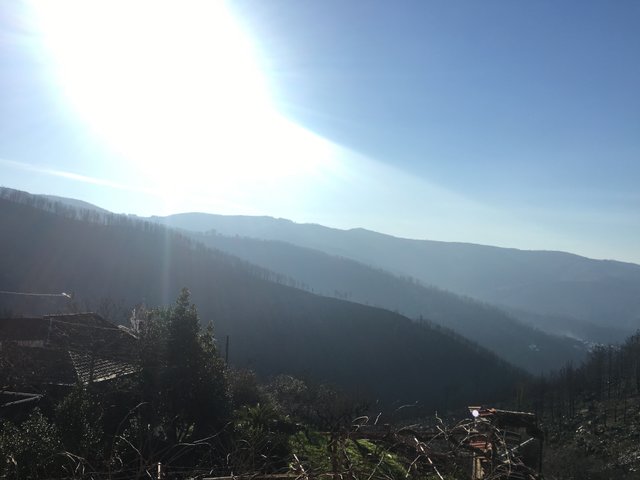 Music ( the record on the left is 'Singles' by Future Islands, probably my favorite band since 2015. For a backstory on this, here's a post I wrote 10 months ago: Music that is changing my Life - Future Islands - Singles ).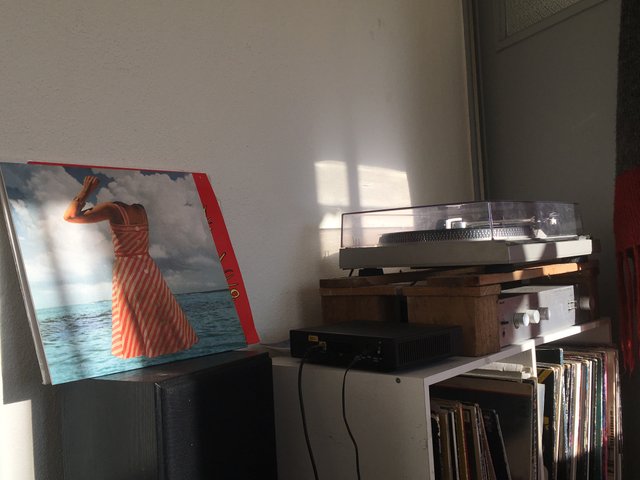 The sun. No need to explain. My favorite star without a doubt.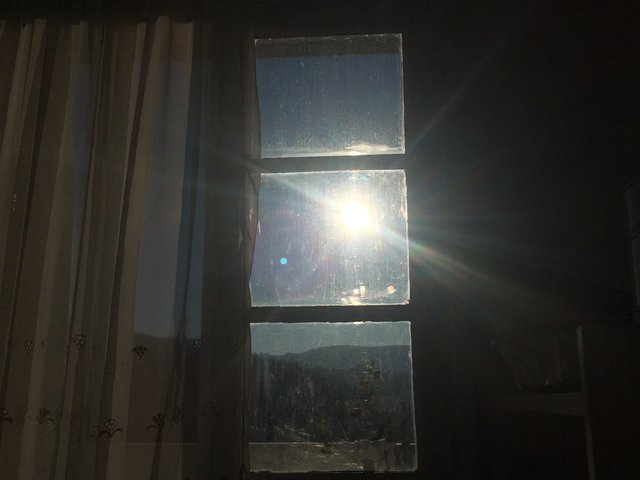 Butterflies. The butterfly is one of my favorite animals and definitely my favorite insect. Eight months ago I wrote this piece on my love for hiking and a special encounter with a butterfly: The Butterfly Effect - Hiking in The Serra Da Lousa - Portugal
The ones depicted here are toys on my wall. I found them in a little box in a drawer in my house.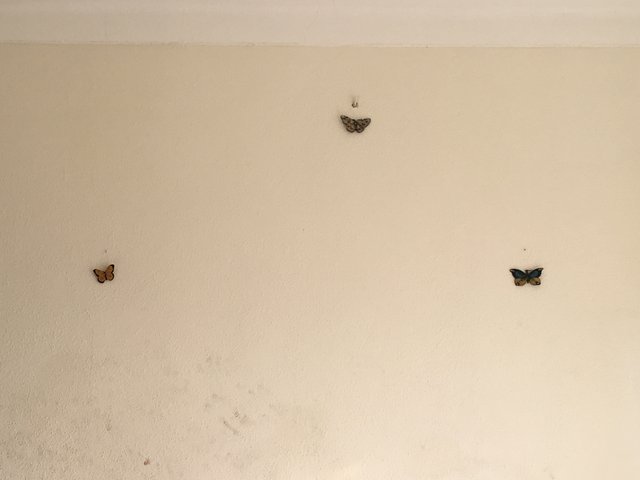 I could go on and on but this is about enough for today. I just love Unfinished Stories. They remind me of life...
What makes your heart sing? What makes you happy? Care to share it with me? :>)
P.S. If you want to hang out ( virtually and possibly in real life in the near future ) feel free to come visit a bunch of awesome people, myself included in the be awesome aka deepshit channel ( not because we're in deep shit but because we talk about all kind of topics ) on discord, by following this link: Be Awesome