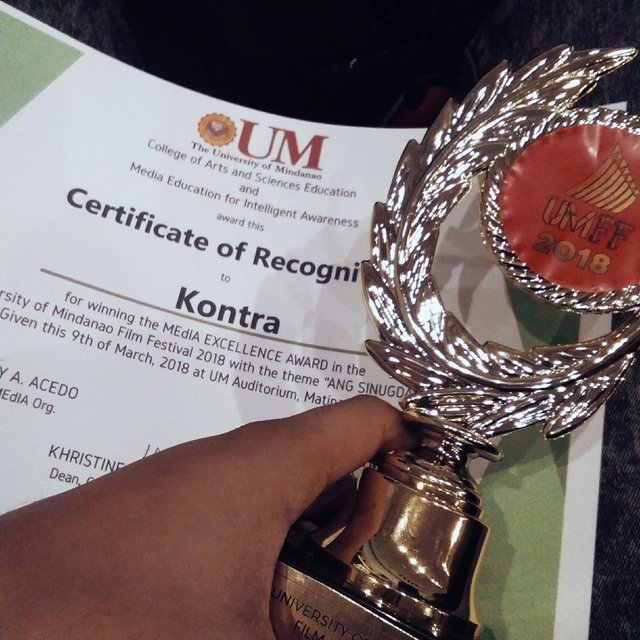 ---
The prestige, recognition and honor are nothing compared to the best reward I received tonight: I have touched lives through my film.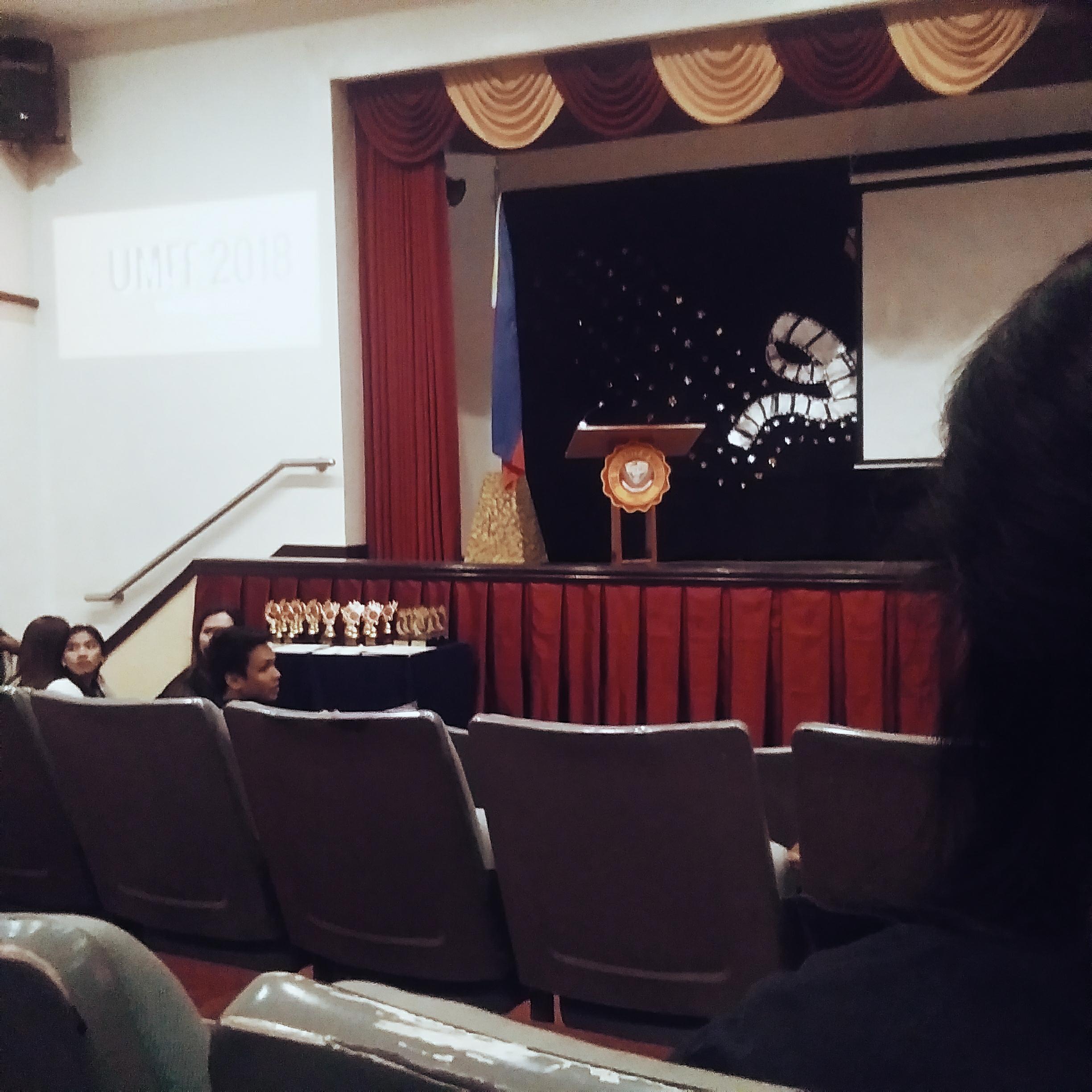 Hi Steem!
A couple of days ago, we celebrated our school's film festival awards night. Our film festival started last monday with it's premiere night and screen all of the entries the whole week. March 9, the judgement day for all the entries that were submitted last month and all films are all extraordinary and perfect! Every student of the school were given a chance to watch all films. Everyone laughed, cried, some were also touched, and of course everyone enjoyed!
Written and directed by me
Kontra is a story of a guy with a crippling anxiety and depression. He fell in love with a girl, whom at the end left him just like everyone did.
This is neither about romanticizing the struggle of mental illness nor suggesting that no one can help the victims except themselves. This is about seeing a part of ourselves through the lives of other people. It's also about accepting the reality that we have no control of everything and we don't have to blame ourselves for all the bad things that happen; because they just happen the way they would with or without our intervention. It's a story that will make you understand why people became as they were today; because you have seen their reality, as if they were your own and it gives birth to respect, rather than pity.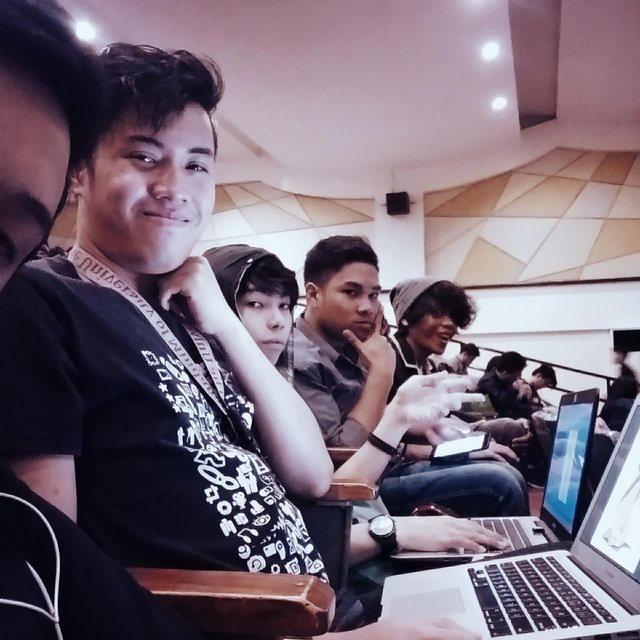 MisFits Production
Before shooting the film, I and my team knew that our purpose of bringing this story to life will not be driven by the trophies or any form of tangible award; it'll just be a bonus. And I think that was the best part. We enjoyed the process, we had a stronger bond as a group, and the reward just followed. And they are one of the best people I'm looking forward to working with, again.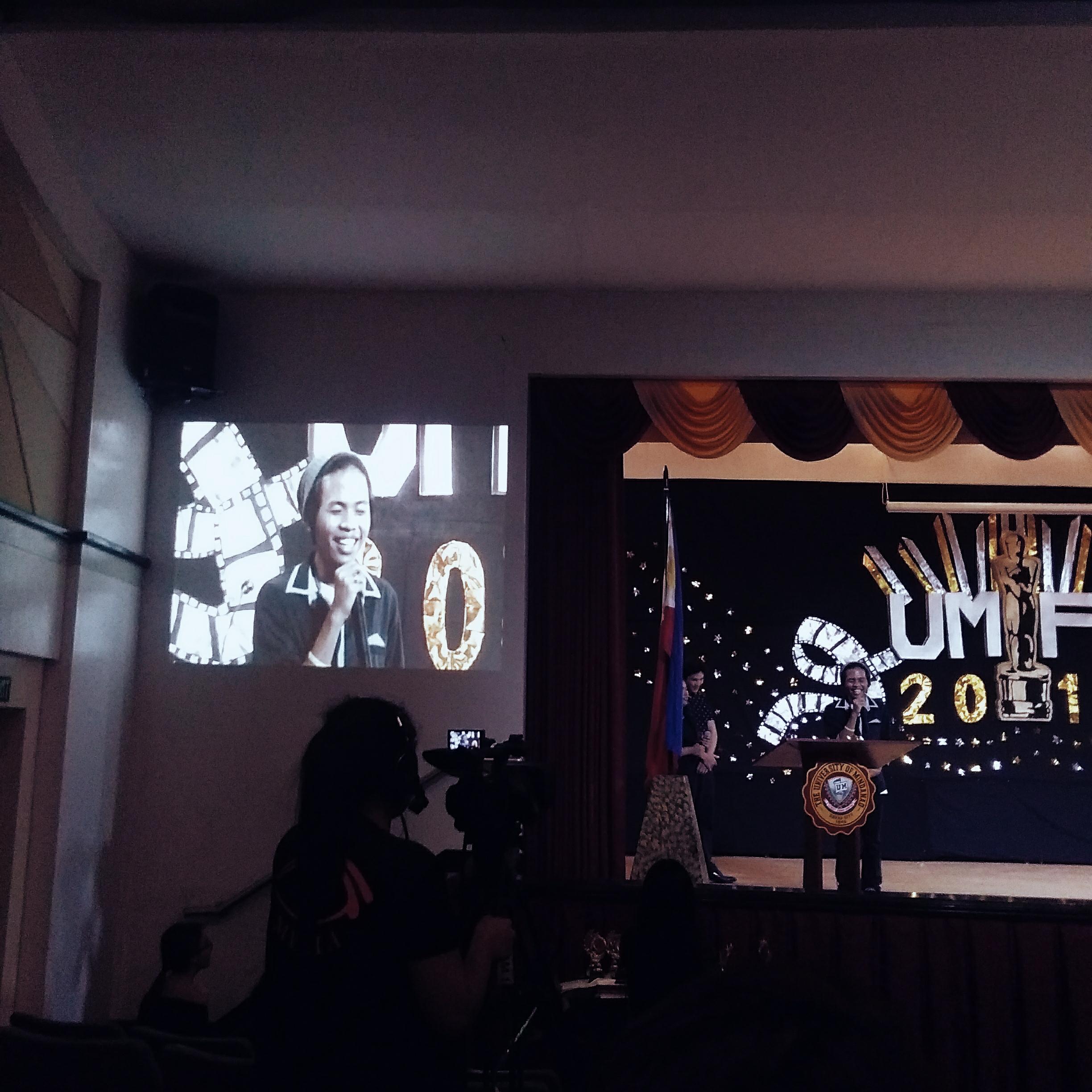 Our actor receiving his award
However, I have to commend our actor, Joshua Flores, for bagging the Best Actor award. As the director, I always believed no one can do the role better than he did. Congrats bro! And of course, to the whole team because we ranked as Top 3 among 18 entries in this year's film festival.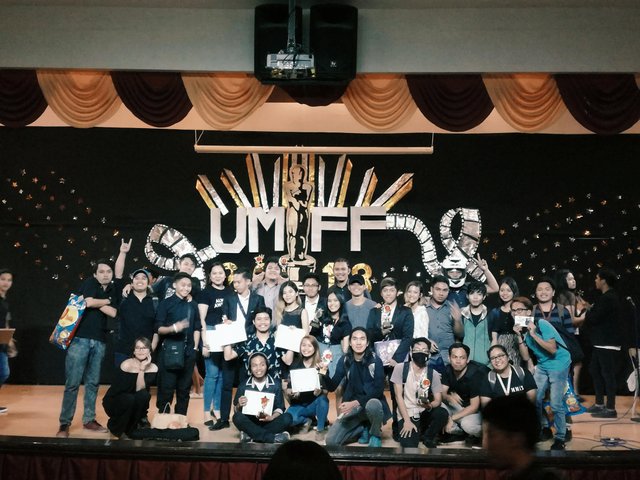 You guys know, how proud I am with this film. Our hardwork paid off! Not just because of the trophies but because we have heard the sincere laughter, amusement, applause, and appreciation of different sets of audience in the dimly lit auditorium for three consecutive days. And to all the people who supported us all throughout the finish line, you guys are for keeps! I can't put into words my gratitude and how I was humbled by this opportunity. But most of all, I thank God for giving me the strength to make the film as it is.
Just like our title, Kontra (Villain), I realized that we are the only one who has the power to be in control of our life. We decide when to stand for ourselves and to be against it, all for the sake of self-growth. After all, we are our own best confidant and worst enemies. To more films!
---
---
I also want to take this chance to thank my production for trusting me on this project and for letting me lead them. I know this guys have a lot of potential on filmmaking and I am more eager to make films with them. Thank you also for reading my blog. Actually, the fund I used for this project was my earning here on Steemit. I'm so grateful with this platform and won't stop sharing what I attain. Thank you again Steemit and everyone who reads my blog! :)
---
All photos that were used are all mine
Check out this awesome bloggers!
@ishanvirtue
@zoeroces
@embity
@roldamn
@mermaidvampire
@jacinta.sevilla
@noellesevilla
@felixsteemit
@struggstudent
@kennik
@christinegegare
Support the movement of this awesome leaders!
@mitneb
@slothicorn
@artguildph
@anomadsoul
@surpassinggoogle
@davemccoy
@mudcat36
@steemph.davao