Whenever I travel somewhere new, I always want to move there.


Although locals don't always know I am a tourist, everything seems so new and fascinating to me. I know this wears off over-time, and I wish it didn't.
How can we keep this emotional state longer than a week or two?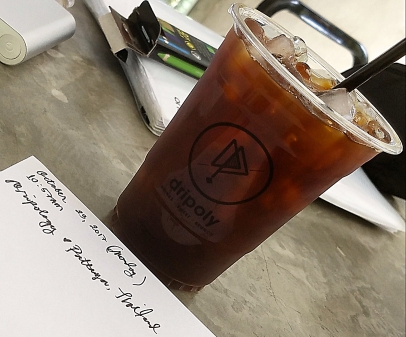 When traveling nowadays, I love to visit local coffee shops. Something about the aroma of coffee feels so clean. Coupled with 20-degree air conditioning, and I can sit for hours on end. But I can't.
I feel guilty when I sit for too long without ordering. There comes a time (Usually around 11 am), when I have to cut myself off from caffeine; Else I will not sleep restfully that evening. This is also about the time when I start to think about lunch (My first meal of the day). Efficient scheduling!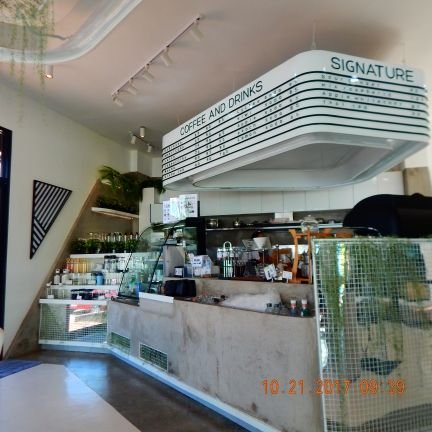 With my laptop open in front of me, and an iced coffee to my left- I let my eyes and my mind wander. I like to think I have great taste in design, but looking around this cafe; I could not compete.
Dripoly in Pattaya, Thailand is a new cafe with a very modern design. I would try to describe it, but my photos are far superior to my vocabulary.

Thanks to Dripoly for the amazing inspiration, with a splash of coffee.
XOXO,
Gil <3 @purepinay