Nobody comes into this life with a manual... That's why it's so amazing when we do something right.
Transcript
The other thing I was going to
include in my rant was, well, go easy on
yourself. Don't be so hard like - nobody comes into this life with
a manual or a guidebook. We don't
know exactly what we're doing you know
If we get lucky we have somebody
who gives us a few little words of
advice. But the thing is, we're going to
make mistakes and we make these small
mistakes or big mistakes and these small
mistakes which which seem like huge
mistakes from our perspective. But when
we do something right - and it doesn't
even have to be completely right it can
just be - you know - just, just a
small thing that we do right, it is a
miracle. It is amazing. You know against
all odds that we that we do something
good for others. So that's that's all I wanted to say.
---
About us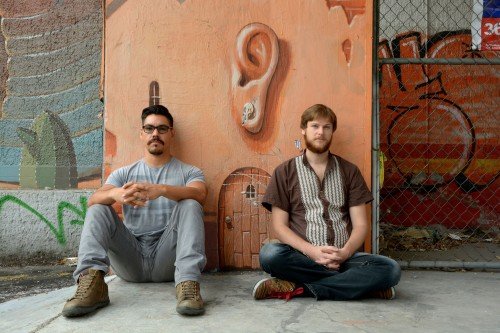 The Paradise Paradox is a podcast where we talk about crazy ideas for open-minded people. We cover topics such as crypto-currency, technology, politics, economics, freedom, free-thinking, and psychedelic experiences.
We're reposting our content from our website. To confirm that it's really us, or to read the full shownotes including related episodes and pertinent links, go to The Paradise Paradox
If you enjoyed the episode, please upvote, leave us a comment with your thoughts, and press follow. You can also follow Aaron on Steemit here: @battleayzee, and Kurt here @churdtzu for more fascinating stories and articles.
You can also subscribe on iTunes, subscribe on Pocket casts, and subscribe on Youtube.