Unplugging for Lent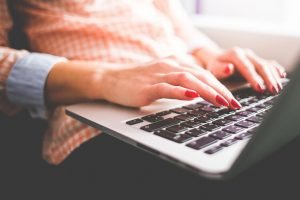 Image source: Pixabay
Lent started on Wednesday. In true British tradition, we had pancakes on Tuesday to really gorge ourselves before fasting. Except we are not fasting, because we never really observe Lent. So we get all the good from Shrove Tuesday without having to suffer 40 days of deprivation.
Until this year. I have decided to give up internet on my phone this year. I have felt very tethered to my phone in the last couple of months - far more so than I have ever before. Whether this is because I have become more active on Steemit and Discord or because my own website is taking off, I don't know, but I have found myself busy with social media far more than is productive. Lent is a good excuse to unplug and perhaps relax a little.
Haha, I say relax, but I know I will still write blog posts fighting the patriarchy. I will still write my novel and try my best to crank out a few sexy short stories for you guys as well. But I hope that my anxiety will die down a little and I will not be so busy in my head. I don't need to know what is going on at all times, if it's important, people will tag me or DM me. Plus, I have felt some anxiety over not being as successful as others both here and in the sex blogging sphere. Which is utter rubbish, I know, as building up a successful blog takes time. I just need to be patient, but it will help not to be able to obsessively compare myself all the time.
So hopefully less anxiety for the next 40 days. And after that, I may ban email, Discord and Twitter off my phone as I can always access those on my computer whenever I need to. Already I am feeling less stress, and it's only been a few days. It does help that we went to the beach for a few days - I love sun and sea. It was fairly cold, but that's all right. I don't really like the heat anyhow.
I will let you know how I get on with this challenge. My youngest son seems to think I will cave soon, I think he is impressed I have lasted two and a half days already. The hardest thing to give up will be WhatsApp as it's my only mode of communication with some people, but I did let everyone know. So if you find me a bit more absent on Discord, this is why. I need to regain my sanity and my peace of mind. And hopefully that will lead to increased productivity on all my writerly fronts.