THIS IS ABSOLUTELY THE NEWS EVER NIGERIANS WANTS TO HEAR!
(credit) [https://www.google.com/search?q=omoyele+sowore&client=ms-android-transsion&prmd=vin&source=lnms&tbm=isch&sa=X&ved=0ahUKEwjoubuF0_rcAhUIlosKHfb3Ds0Q_AUIEigC&biw=360&bih=520#imgrc=_]
IT TIME TO TAKE OVER NIGERIA WITH OMOYELE SOWORE....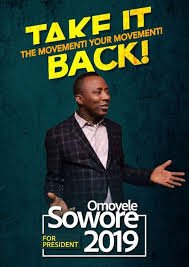 NO TIME FOR JOKES ANYMORE..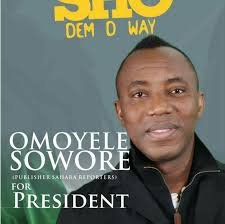 WE NEED TO CHANGE OUR PROFILE, IT IS TIME FOR THE YOUNG NIGERIANS TO TAKE CONTROL..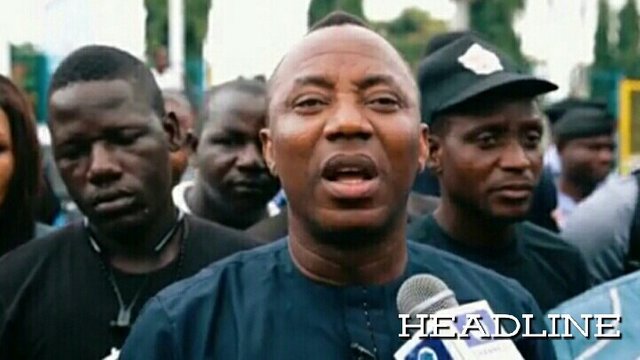 THIS IS THE MAN WHO COMES OUT TO STAND FOR NIGERIANS AND AFRICANS IN GENERAL..
IF THEY ARE MORE ABLE YOUNG MEN WHO CAN COME OUT TO STAND LIKE THIS, NIGERIA WOULD HAVE BEEN BETTER.. IT IS NOW TIME TO FORGET ABOUT YOUR TRIBES AND FOCUS ON GREAT NATION..
NIGERIA IS A WINNING COUNTRY. HOW PAST LEADERS CAN'T HELP US ANY LONGER. WE JUST HAVE TO MAKE NIGERIA GREAT.
VOTE:: OMOYELE SOWORE, FOR PRESIDENT OF NIGERIA. THANKS TO YOU ALL.. @tfame3865 @nairadaddy @freedompoint @writesbackwards @And so many orders of my friends.