One of my very first steps towards the independence of self-employment came in 1988 when I decided to turn my childhood hobby of collecting old postage stamps into a sideline business.
I had developed a fair amount of expertise by then, and stamp collecting was considered one of the top "collecting hobbies" all around the globe.
The Winds of Change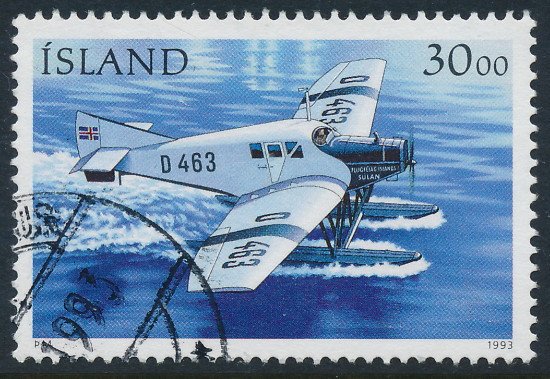 1993 stamp from Iceland
For some years, I built a nice sideline income from doing what I do best: Taking "an unorganized mess" and finding "hidden gems" in that mess and "re-marketing" them as treasures to passionate collectors.
Then came the Internet, and email, and cell phones, and texting.
We all know what has happened to the old fashioned practice of sending letters through the mail... it has become somewhat of a rarity.
According to the US Postal Service, physical mail reached its peak in 2001, when 103.6 billion pieces of first class mail were processed. By 2016, the number had dropped to 61.2 billion pieces, and it keeps dropping.
On a more personal level I experienced the winds of change when our 8-year old grandson sincerely asked "What do stamps do?"
Death of One of the World's Most Popular Hobbies?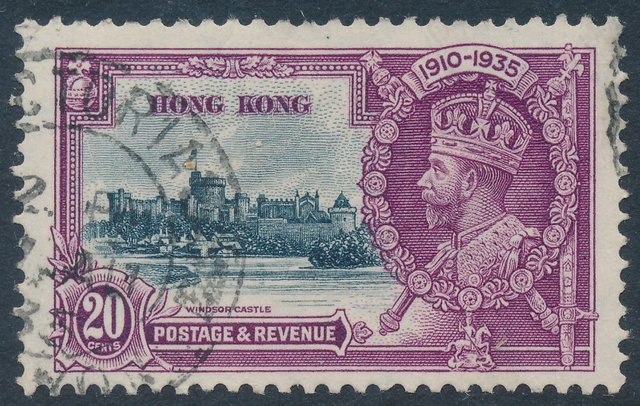 1935 stamp from Hong Kong
It would be wrong to say that the Internet "killed" stamp collecting. After all, most people have collected stamps that went out of circulation decades earlier than the present moment... part of the attraction was always that you could create a collection of something truly "antique" (1800s) relatively inexpensively.
However, "the writing is on the wall," in many respects.
Since many kids today-- like my grandson-- are barely aware of the existence of "stamps," very few "new" collectors flow into the hobby, these days. Meanwhile, the existing collector base is "graying;" that is, many of those who grew up with stamp collecting as a "common" thing are now passing on.
On a More Personal Level
As a hobbyist stamp dealer, I have been approaching the point of just giving up.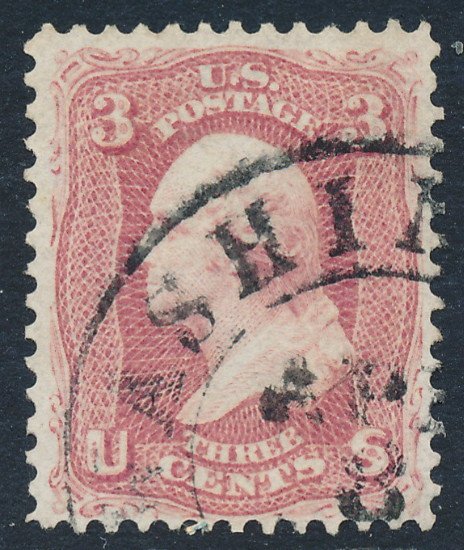 A very old US 3c stamp from the 1860's
Not because I don't care any more, but because it has become less and less viable to chase ever fewer dollars in a market that has more and more sellers, and fewer and fewer buyers. This has been especially true, during the last ten years or so.
The recent "Great Recession" of the economy around the world has not been kind, either. Historically, rare stamps were one of the collectibles people would buy as a "store of value" during uncertain times... but they have fallen out of favor.
At our house, income from my stamp trades have accounted for 25-40% of our income for many years now... but the sad reality is that I spend ever more time and effort making the same income... in a world where the cost of living never stops rising.
Time to throw in the towel?
An Unexpected Source of Inspiration-- and a Change of Heart
A couple of days ago, I got a large envelope in the mail, form Germany.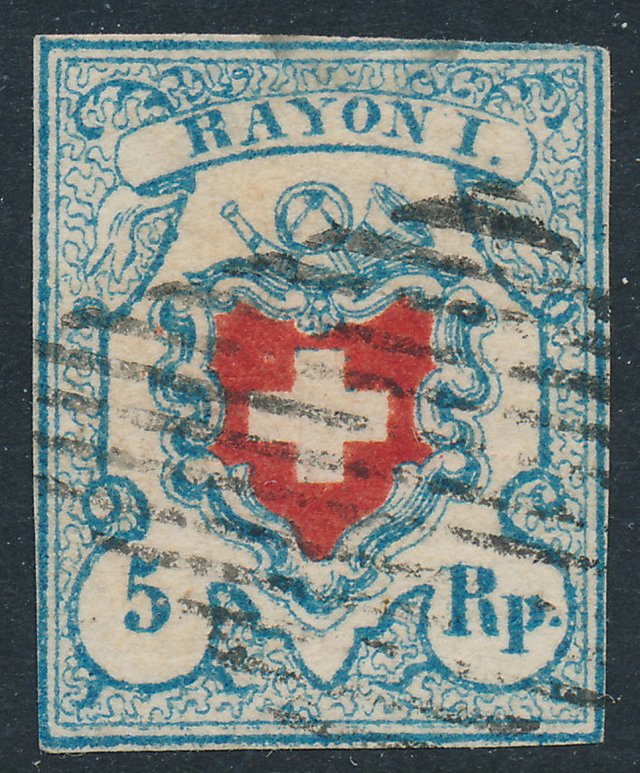 One of the first stamps issued in Switzerland
Turned out to be an announcement and catalogue from a collectibles firm I have occasionally done business with... announcing-- in a glossy 48-page full-color prospectus-- the opening of their new offices (basically a free-standing 3-story office complex) with "more room for their 85 full time and 120-odd part time employees" where they would be better able to serve collector needs.
It was an unexpected reality check for me... a very real life reminder that this venture I have been putting effort into for almost 30 years hadn't exactly "curled up and died." 
It was also an important reminder that-- if you have the expertise-- there are opportunities to be had, even in shrinking markets. Let's face it, even if something shrinks by 50%, it doesn't mean "it went away," it means that 50% of the market is still there!
And I think that's a life lesson we might all keep in mind in these days of so many people shouting "The Sky's Gonna Fall!"
So I will be taking on the 2017-18 "season" with renewed energy!
How about YOU? Have you ever had a "stake" in some kind of venture or industry that was shrinking doe to changing times? How did you handle the situation? If the choice is there, are you more likely to "seek new ventures" or try to "profit on the way down?" Leave a comment-- share your experiences-- be part of the conversation!
(As usual, all text and images by the author, unless otherwise credited. This is original content, created expressly for Steemit)
Published 20170817 09:26 PDT