I noticed this on top of the freshly-dug earth around my house and couldn't believe my eyes at the size of it: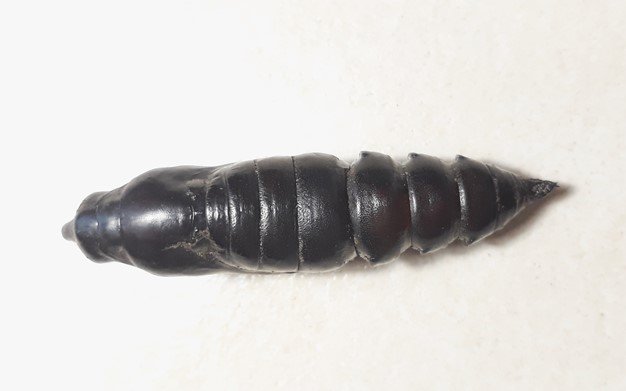 On my hand for comparison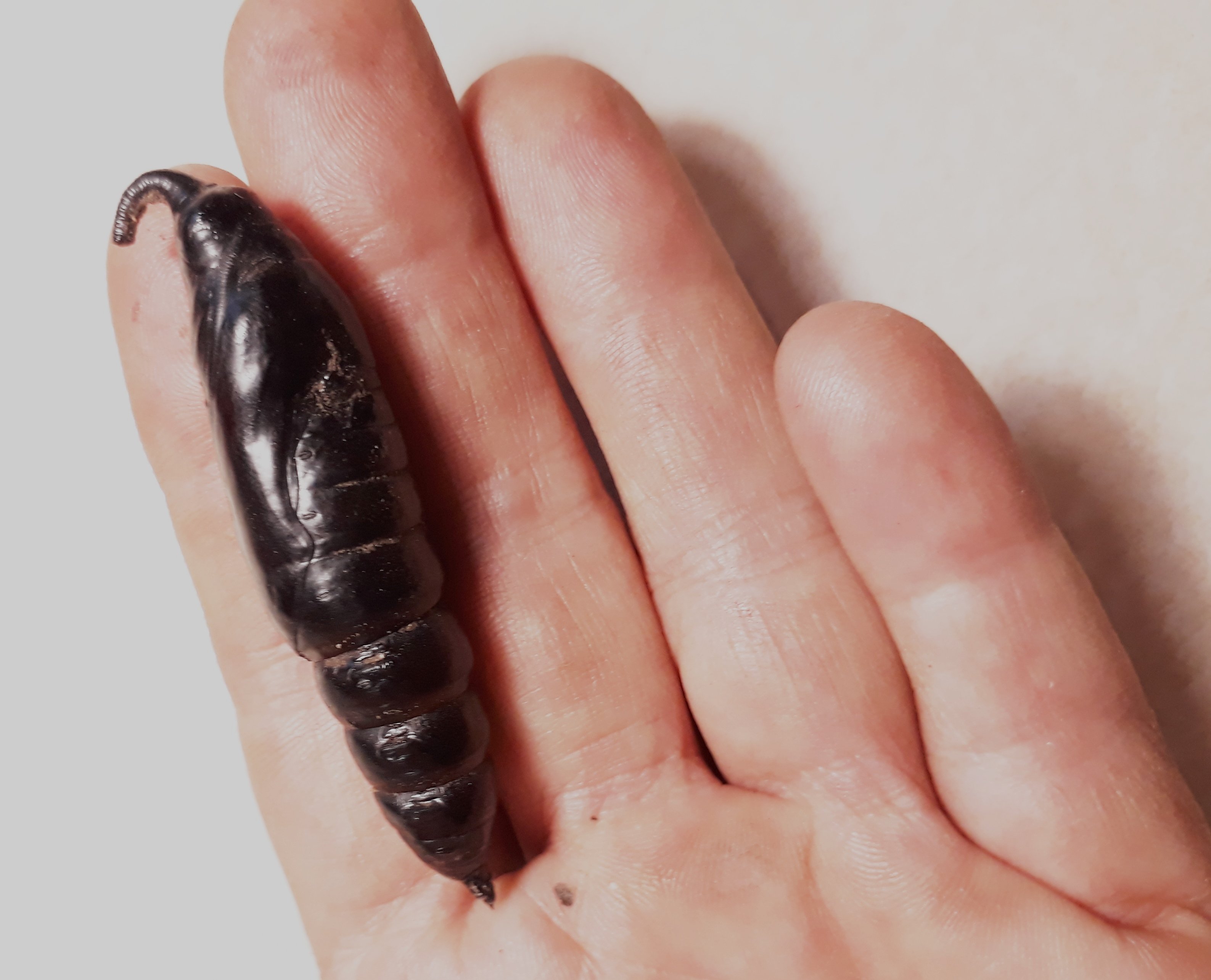 Unfortunately it was damaged by the digging and the moth inside has died. It's a pupating hawk moth of some kind. The caterpillars of this moth are one of those huge caterpillars that can eat up half the garden in one week. Last summer, I noticed that something ate my leopard lily leaves down to nothing although I never did find the culprit but I think that it must have been one of these caterpillars. They pupate underground and emerge in spring.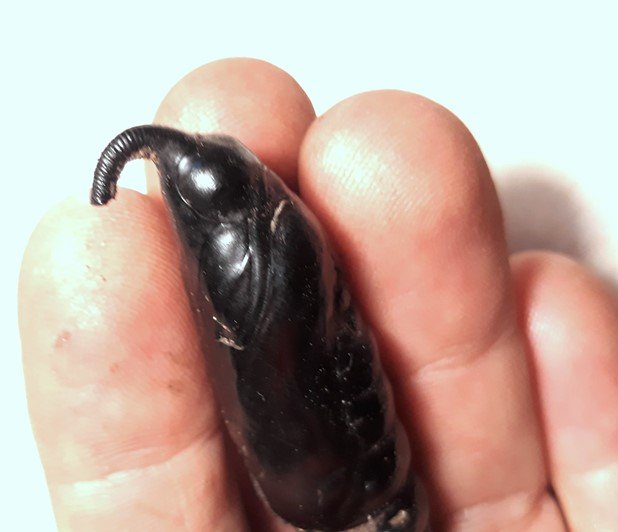 The head looks like a gas mask and the pipe-like object is a proboscis sheath, which got broken when it was dug up.
Definitely an example of art imitating nature, this is like something out of H.R. Giger