These hoverflies looked bigger than the ones I have seen before. They have longer legs as well. I found them nectaring at chicory flower. Two were hovering and it was not easy to catch both in one shot.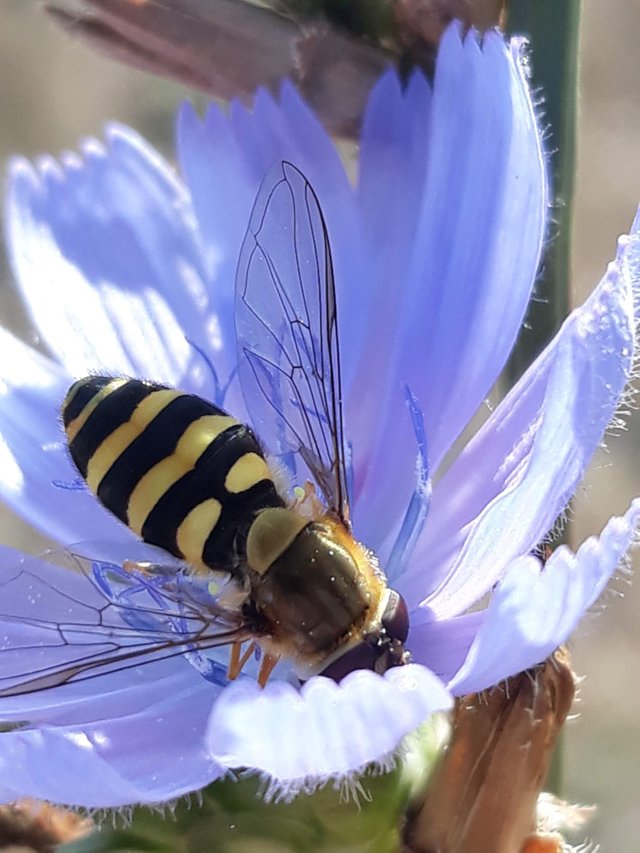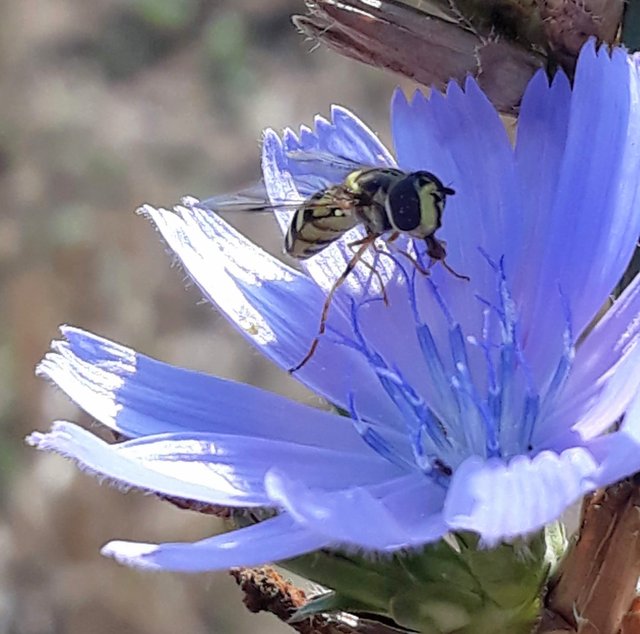 I have several photos where at least one insect is on focus and the second one is almost out of the frame. Like this one, but the others are much worse.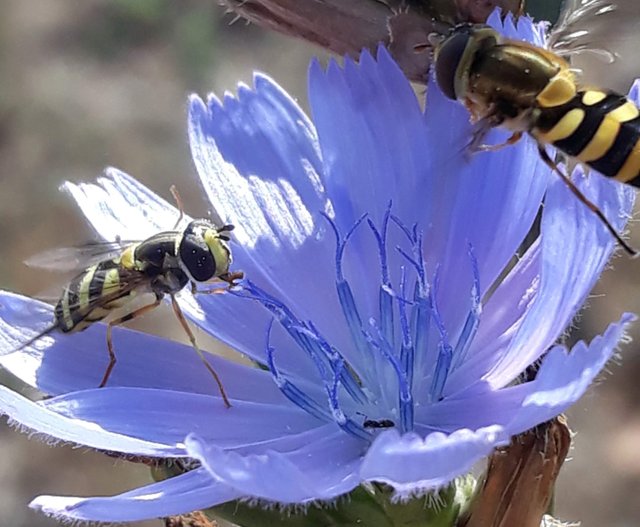 With such warm October we will still be seeing insects and butterflies around. Which is good, because there will be more possibilities for the Butterfly and Insect Day hosted by @whatisnew.
Today I saw a butterfly swiftly flying around my flowers on the balcony and I was too slow to capture it. On a distance again very quickly two dragonflies passed by. If we can believe the forecast, the golden autumn will continue and we will have more sunny days. I hope for better photos in the near future. Fingers crossed.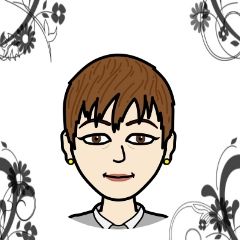 Thank you for visiting.
If you like to share your thoughts you can leave a comment.

Street name created by @otage

[email protected]
🌐eSteem.app | 👨‍💻GitHub | 📺YouTube
✍🏻 Telegram | 💬Discord