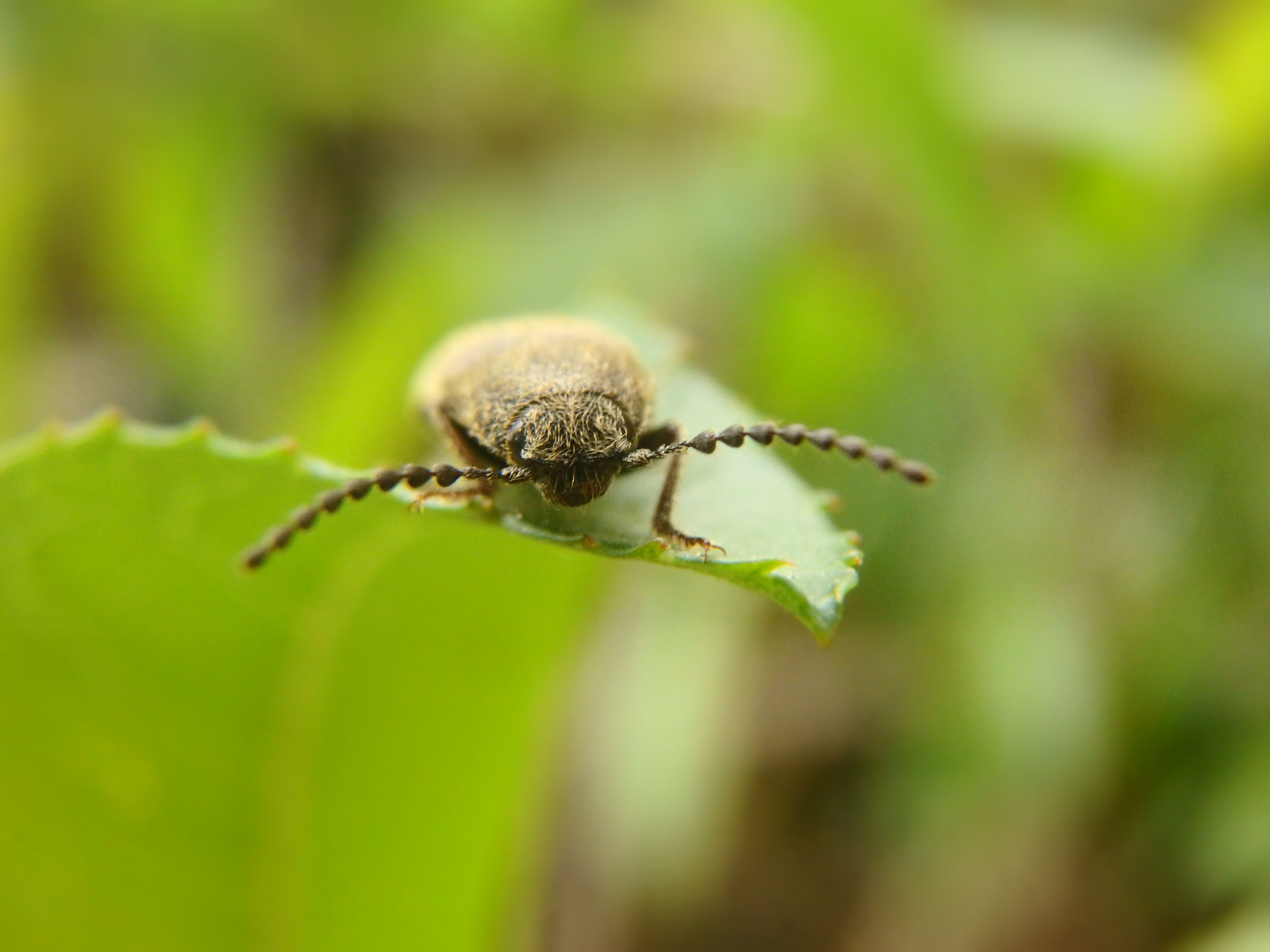 Taken in the yard, on a white peach leaf. I shall call you kiwi bug for now. (๑•‿•๑)
I have a collection of photos from when I got my first camera. Many of those unfocused, unbalanced, awkward images are painful to look at--not that I've improved much since then (๑˃‿˂). But a few caught my attention, like the one above.
We have a nice little ecosystem going on in our yard, and from time to time, I spot something I've never seen before.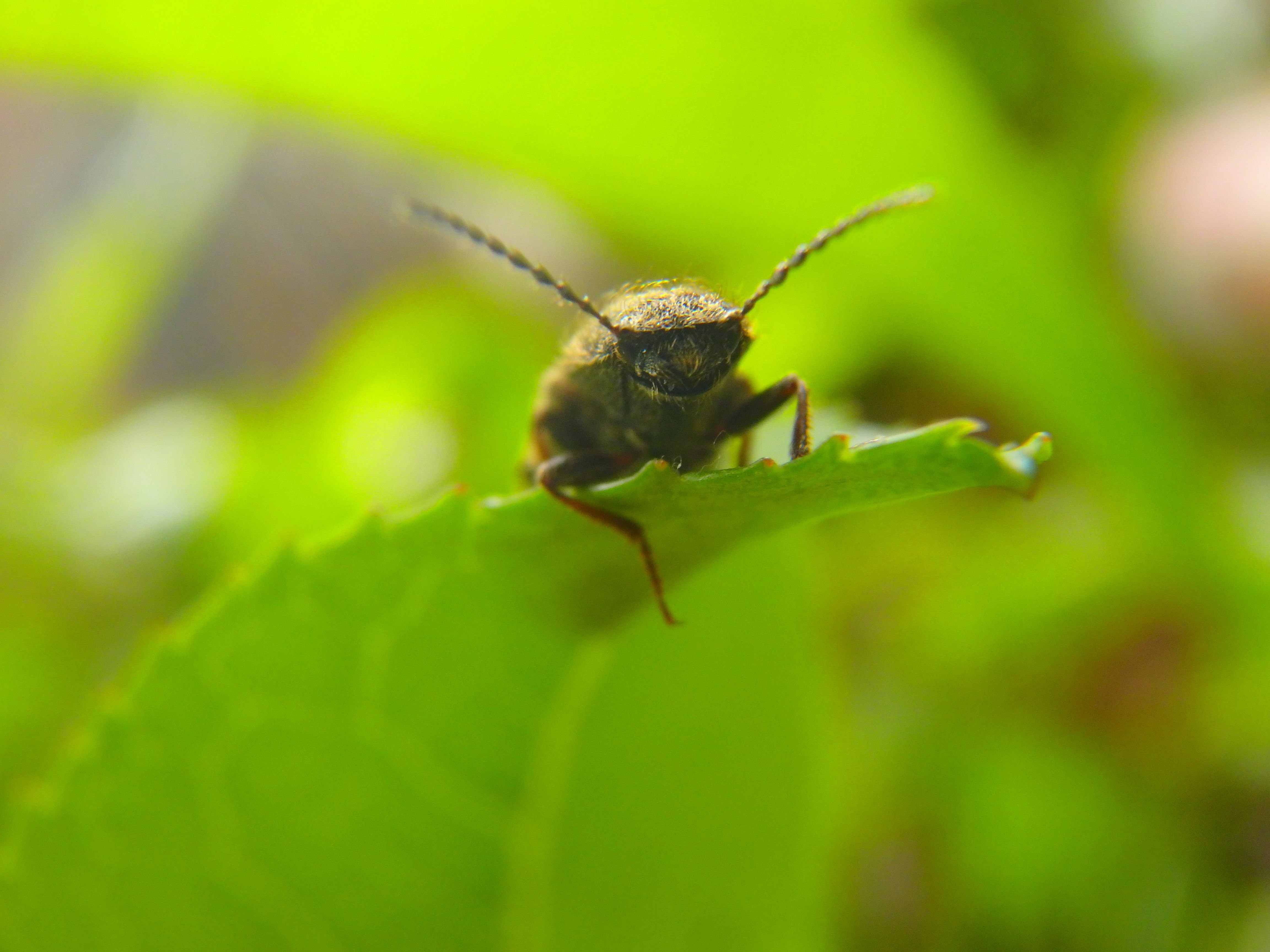 "Whachu lookin' at, human?"
So, can anyone identify this insect? It scurried off shortly after, so those are among the few images I've got. It was probably about 0.5" in length, with a kiwi-like exterior, and was spotted during spring in the northern hemisphere.
Thank you for taking a look! (๑✧‿✧๑)