I was feeding my lawn one summer when I heard some frantic fluttering near the wooden fence. I jumped, thinking that it must be a pack of roaches, getting ready to attack me. I mean, why else would they be there, right? (๑˃‿˂) For reference, I have an irrational fear of roaches, which people think is hilarious. It ain't. ୧(๑•̀﹏•́)૭
But anyway, (๑˃‿˂) normally my fight-or-flight senses would kick in, and I'd run off, probably screaming. But something among the foliage got my attention. I caught a glimpse of red. Or pink. I couldn't tell, but it was something that said, "not roach." So, I crept near to take a closer look. And here's what I found.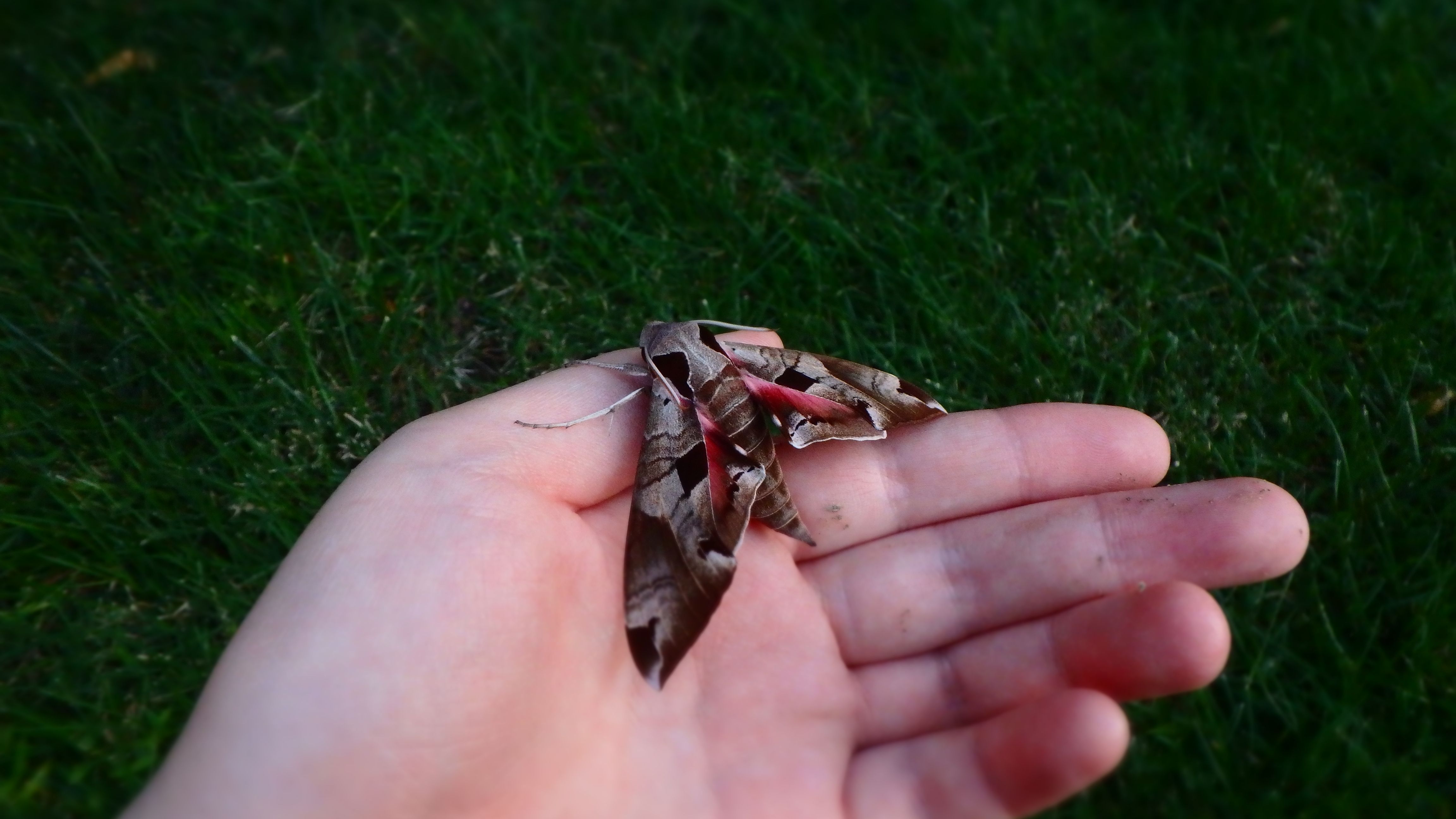 Excuse the muddy sausage hand, and the poor exposure. (๑˃‿˂)
I'd never seen one like it, and haven't seen any like it since. I mentioned before that we have a nice ecosystem in our backyard, so I occasionally come across something like this, especially during summer. I think it was after finding this moth that I started carrying my camera around while doing yardwork.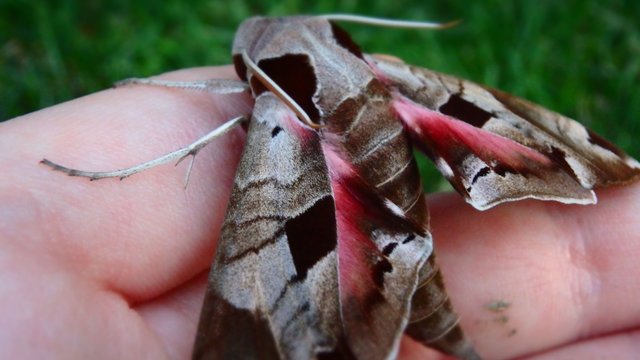 It waited patiently during our photo shoot (๑•‿•๑). Or maybe it was just fed up.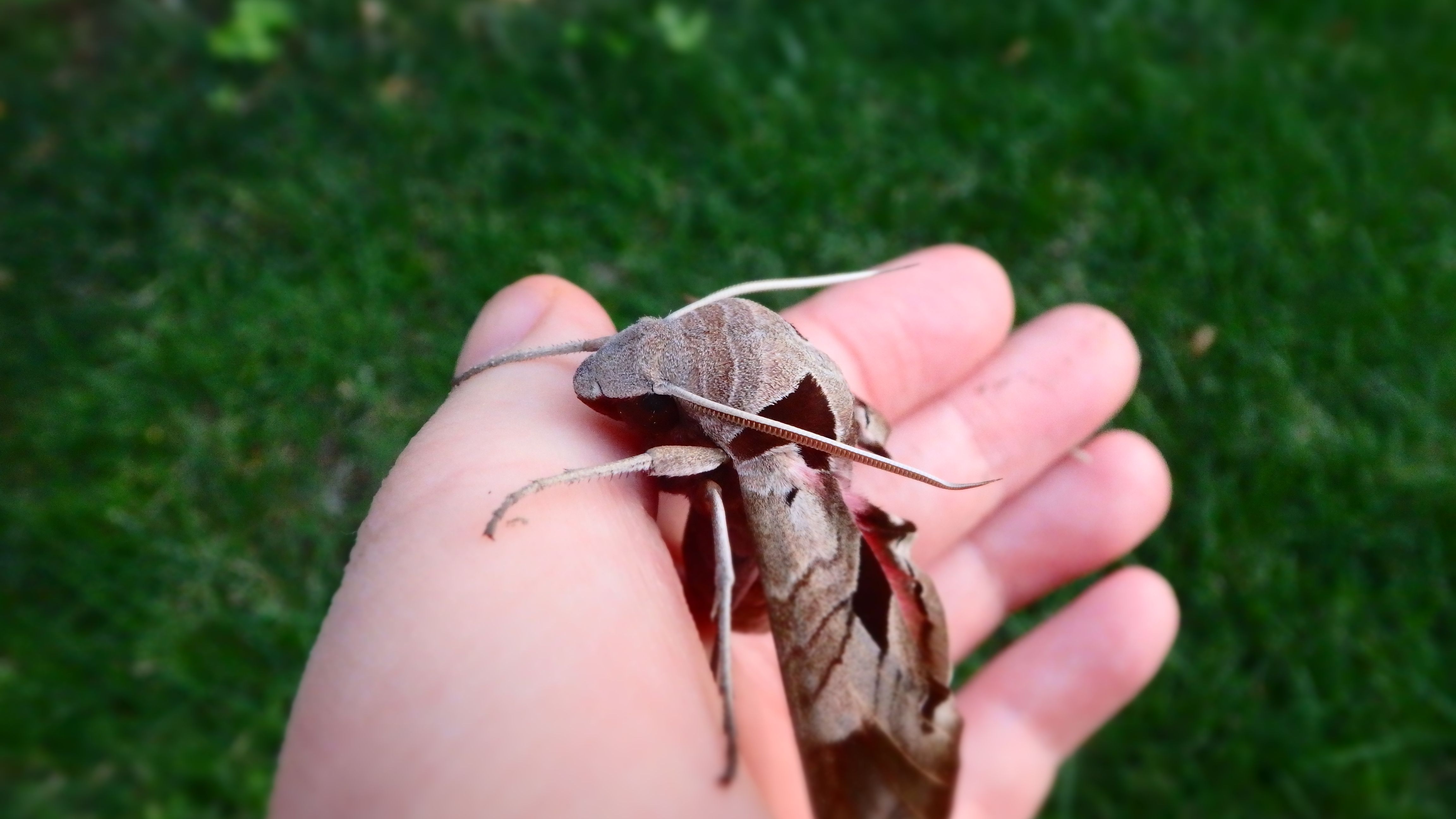 I noticed it's legs were very "sticky" when it started to crawl around.
If anyone can identify this moth, please let me know (๑•‿•๑).
And for bonus points: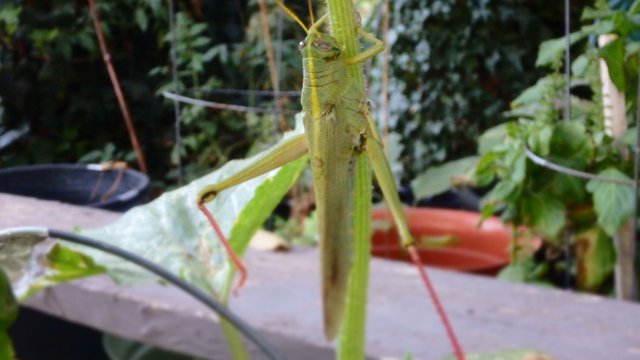 What's it doing?? (๑˃‿˂)
Thank you for reading! (๑✧‿✧๑)