About Steemit Page BY Money Guru Include the ::Tag
The page named "Steemit biggest community By Money Guru" is created by the sumit kapor who is a youtuber and the entrepreneur as i saw. I want to thanks him and all the group member of this page. His concept is nice by make group of the people and allow the people to make the money without investing in steemit.
If you are reading this blog, now we have to use the unique tag ie #innp tag to earn more and get the more upvote and comment.
Simply write your blog and write tags upto 5 and donot forget to write our unique tag which is #innp
PROBLEM:
As i saw there is a problem people post on steemit and share that post to the facebook and people who wants to upvote and comment the post he has to open the facebook and then s/he will be redirected to the steemit.com which is lengthy process and difficult to do so as there are many post.
now this is the time we have to use the tag #innp as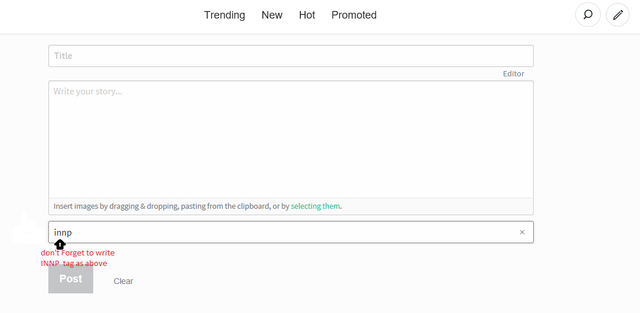 so now you have to simply login to the steemit account and search for the https://steemit.com/created/innp
This link will allow to see the all group member post who has use the same tag and they don't have to share there post to the facebook to get upvote and comment.
I have chose this tag and this is not use by any one others. I searched for other tag like guru,MG, SK,money etc these are used by other people. To make this group i have chose this tag. I think you will also like this tag.
At last i want to say that please read this post carefully.
If you are agree with this post please comment bellow and share to the all group member to make group strong.
follow at steemit:
@magicmusic
@technicalguruje
At twitter :
https://twitter.com/Rajhem541Hemraj
At facebook group:
https://www.facebook.com/groups/139137063428538/