Inktober 6 HUSKY
Inktober
Inktober really caught my attention, as the prompts are a great way to think of something creative.
The following post is my entry 6. Husky: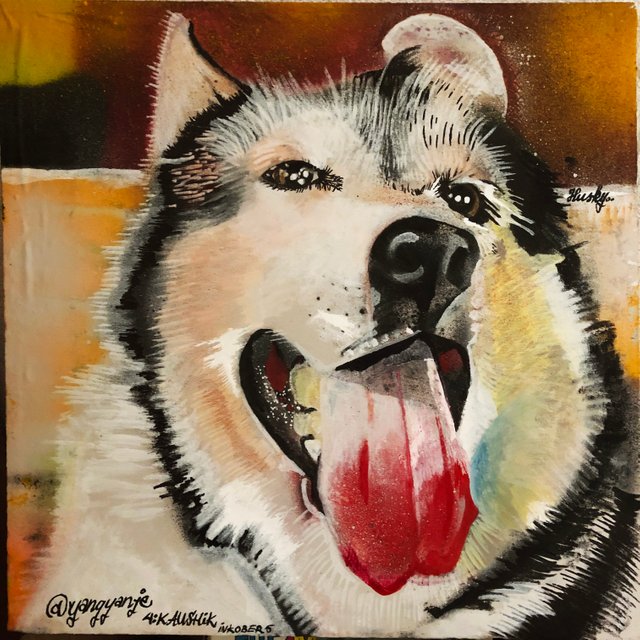 I used various tools for this. Basically anything I could get my hands on. I shall elaborate...
Husky
His name is Husky, a Husky who lives in Tamil Nadu. A magnificent character, this dog captivates hearts.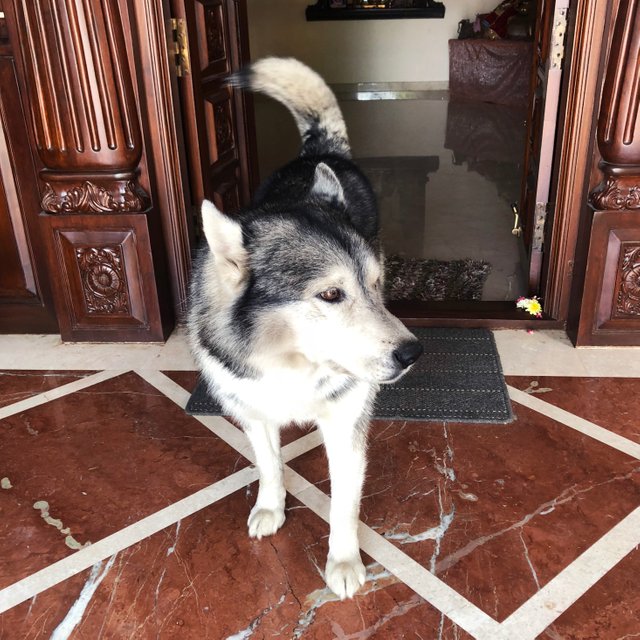 Belonging to a family in India, he is Home to a place of sanctuary for other animals. His parents, specially his mom, known as Dog Momma, runs one the biggest charity Vet operation in Southern India. Having saved more than 18'000 Dogs since 2008 I decided to thank them for being so amazing to all these innocent stray animals that got involved in accidents or the countless puppies that survived thanks to the Thangam Memorial Trust.
Here's How I got there.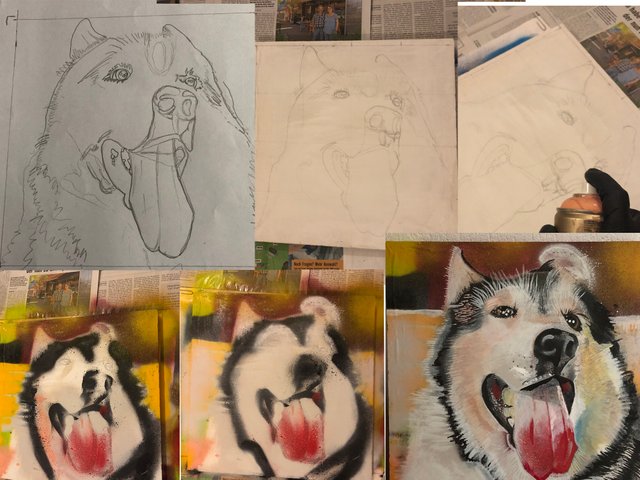 After making a sketch and choosing some lines, I decided to do a grid, to transfer my sketch. As you can see I had intended to make my color fills using spray paint quite rough.
I ended up finding my sketch lines or imagining where they would be as I got along using color pencils, a black brush marker, a white brush marker and a black pen marker from stylefile.

If someone takes everything for granted, then how far down the rabbit hole do you think they are willing to go? - Soan Shinobi a @yangyanje original
[ NOTE: I shall try to catch up with the prompts .]
I'm and enthusiast about #cleanplanet, #freedomtribe, #ecotrain, #homesteaderscoop and i'm from the #naturalmedicine corner of #mindfullife. Steemian's also meditate together on very power discord group meditations: