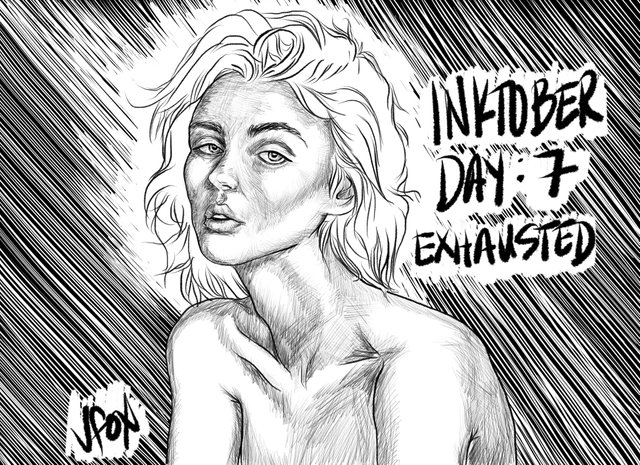 ---
Catching up on inktober with an exhausted character!
I skipped my afternoon nap and have been keeping myself busy the whole day. I'm also taking a night to myself to sketch alone at
@caffetto
. It's so nice! I used to think that I was very product at home after putting the kid to bed but it can't compare to the work that I'm producing here. I also took a break after I finished this sketch to crush
@tarotbyfergus
in two rounds of Magic. 😈
---
The progress...
All my drawings are done digitally on the Procreate App using the iPad Pro with Apple Pencil.
---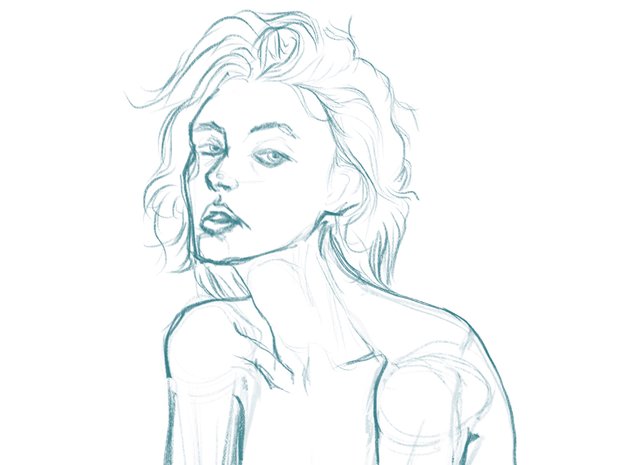 This sketch has changed so much from what it initially was. I was trying to draw a full figure but decided to crop the image so I could focus on the face.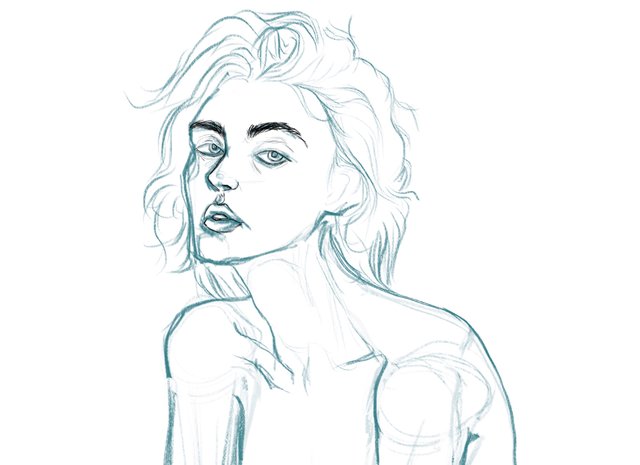 This time I switched back to the Ink Bleed tool for a sketchy look.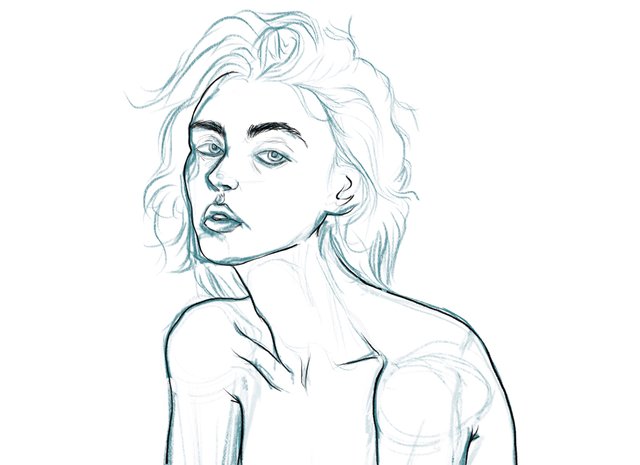 After outline the face and body, I made several adjustments until the proportions looked right,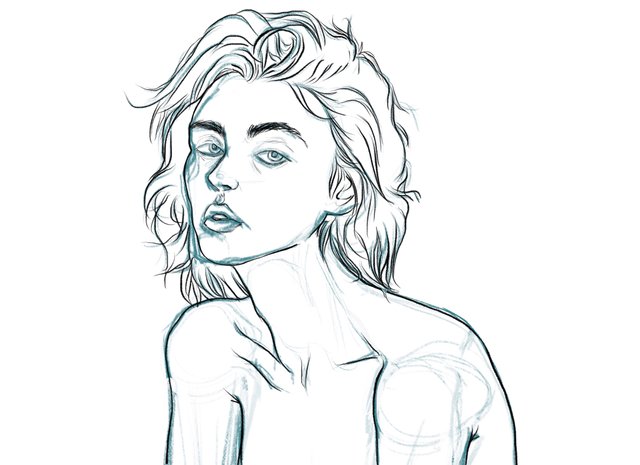 I was a little worried about inking the hair but it turned out better than I had hoped.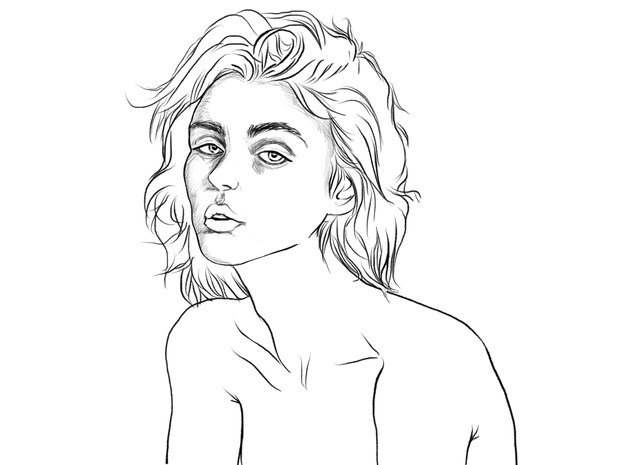 Looks better without the outline sketch right? With this layer I began to darken the eyes and experimented with shading.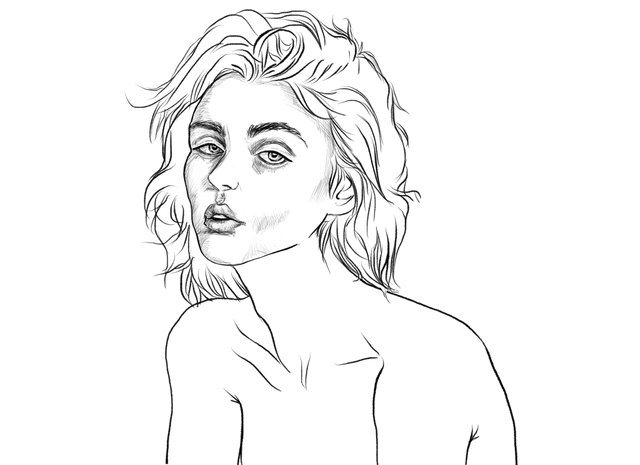 I find that when I'm shading like this I have to account for the size of the lines, the pressure and distance between to get the desired look. I'll repeat the words 'softly' and 'gently' to myself until it feels natural. I had a lot of fun shading the lips in this image.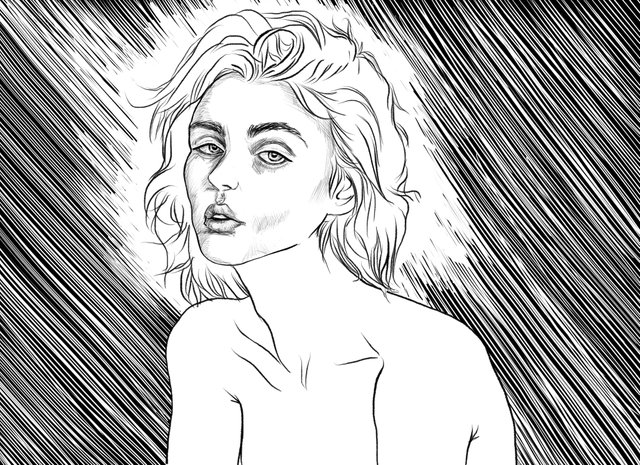 The background was blacked out and I hated it. It looked boring and flat compared to what I had going on so I selected the Studio Pen tool and began carving out the background with white ink.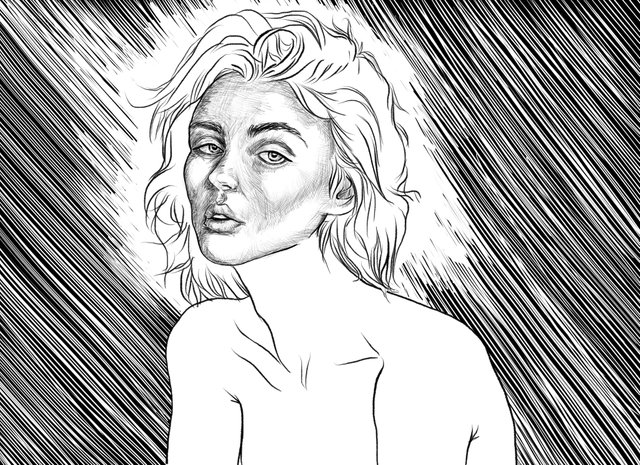 Back to shading! My person is looking kinda grubby at this point and now I have to continue the shade look through the body.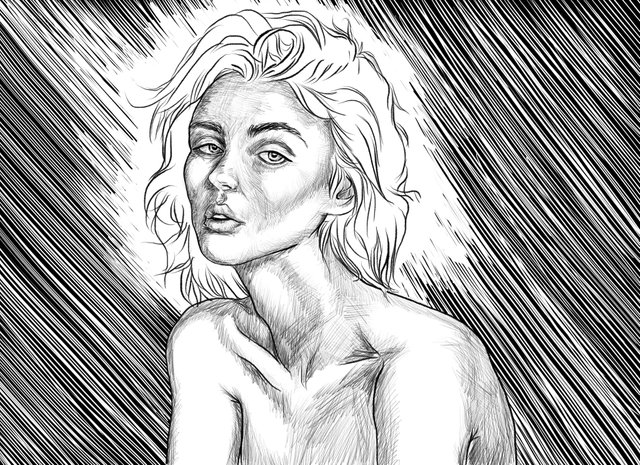 I pushed through to finish the image and I'm so happy that I did because it looks amazing!! I love my pencils but if I can get all my ink drawings to look this good then I wouldn't mind using inks everyday! :D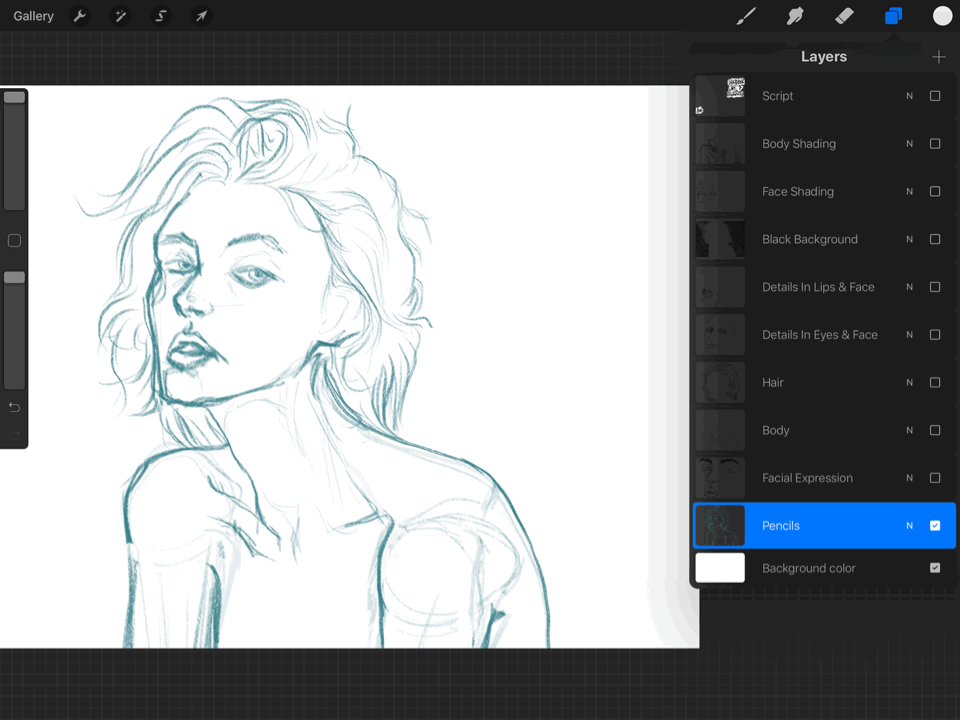 ---
Now to get started on the next drawing!
Thanks for stopping by to view my art! 🦊