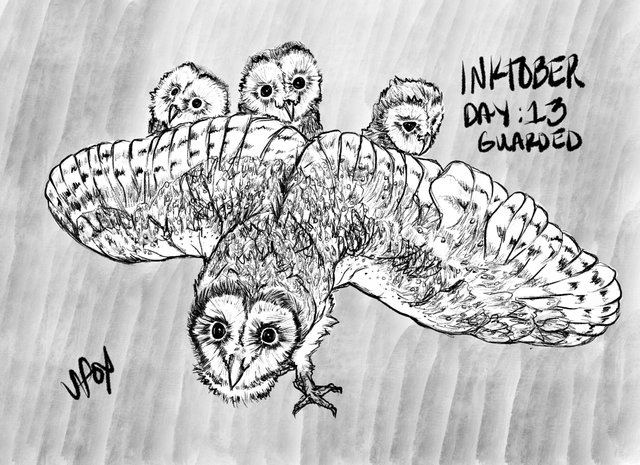 ---
The protective mother
I've been brainstorming ideas ahead of time for each word prompt to quickly change my mind once I pick up my pencil. I'm sure I'm not the only one who's done this. There are days when I feel encouraged to tackle a big drawing and others when I know to take the simple route. Today was one of those big days. :)
---
The progress...
All my drawings are done digitally on the Procreate App using the iPad Pro with Apple Pencil.
---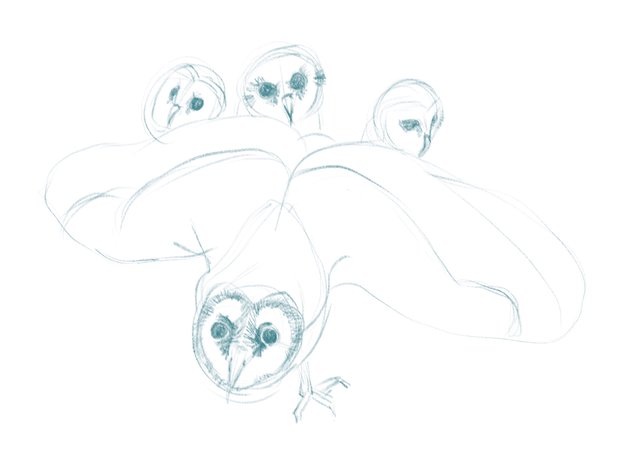 Here are the pencils that I started out with.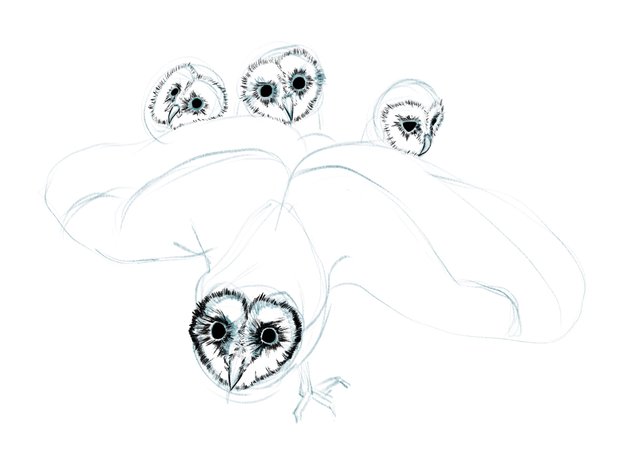 Then I began to ink the details in the face to set the tone.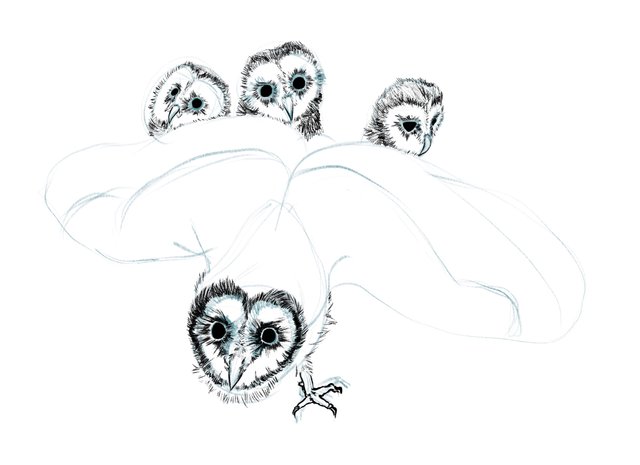 I wasn't sure how deep I wanted to take the blacks but I for sure wanted the mother's features and pose to demand your attention.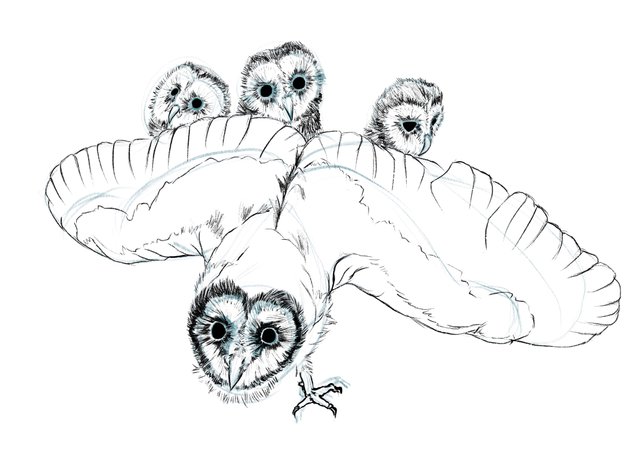 I wasn't sure how I'd ink the feathers. Should they be detailed or should the be simple? Before I could figure that out I needed outline a guide to help me breakdown the shapes and sections of the body.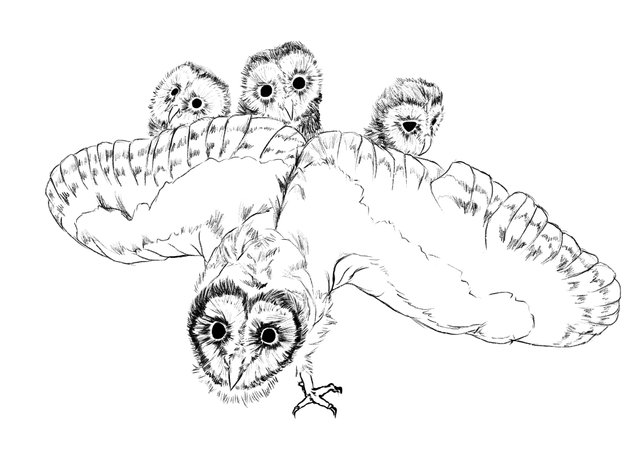 I decided to commit to detail and I worked my way around the outer parts of the wings.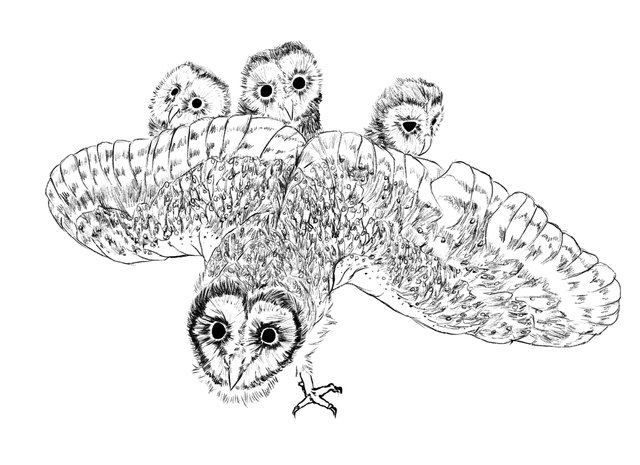 Then I filled in the feathers from three ends until they met in the center.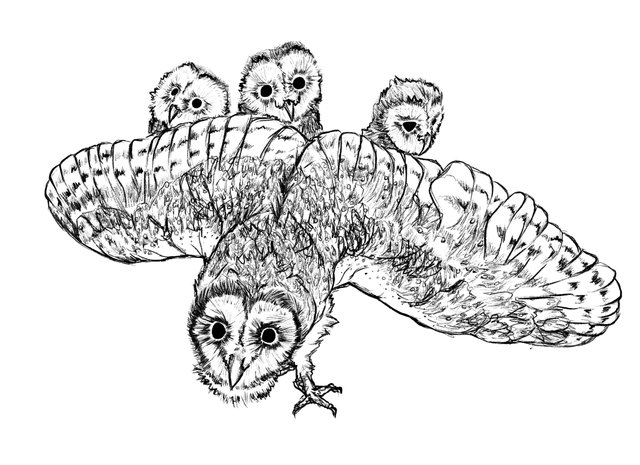 Darker lines to balance out the image so the details don't get muddled.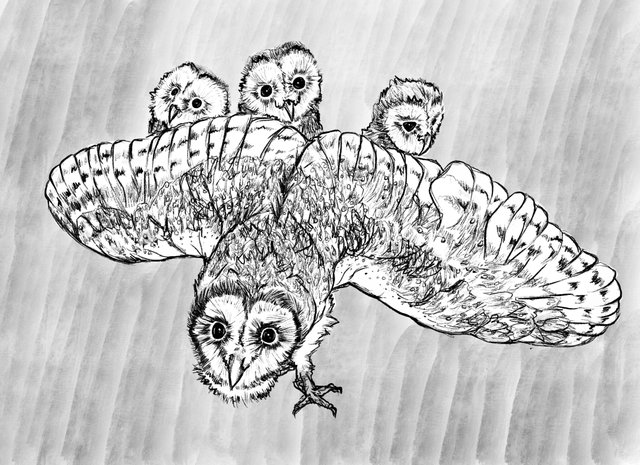 And finished with a wash of color to the background and light in their eyes.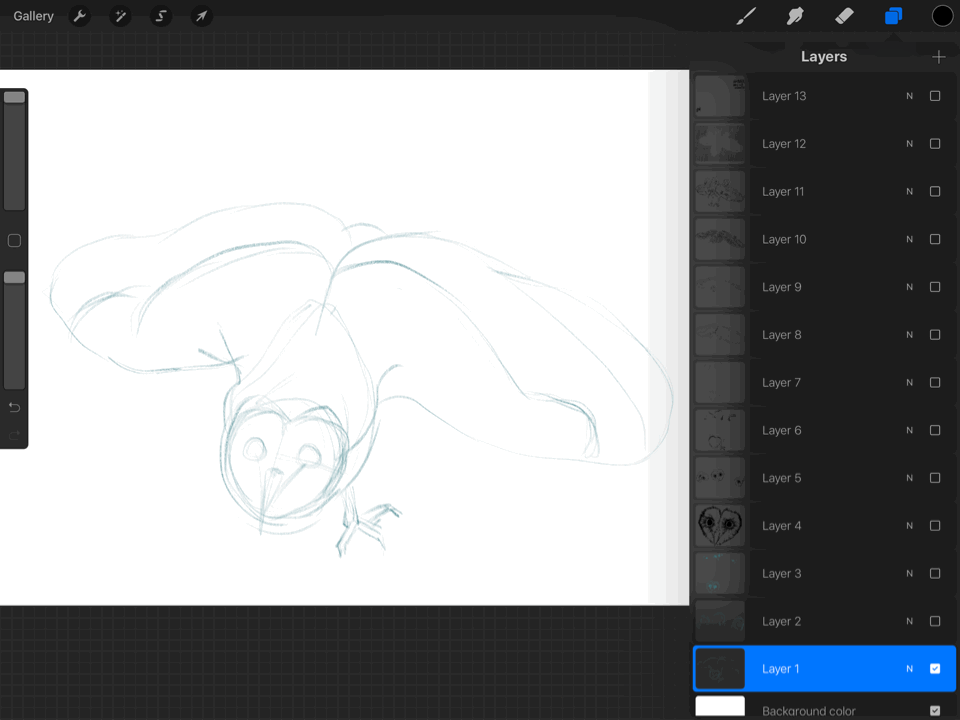 Yesterday set me a little behind on inktober but I'm still determined to catch up!
Thanks for stopping by to view my art! 🦊