Been awhile since I last updated. But I'm going to be trying to do Inktober this month, so hopefully more art for you guys. Less writing at the moment, but I'll get back to that eventually.
Seasonal Witch, I chose Winter!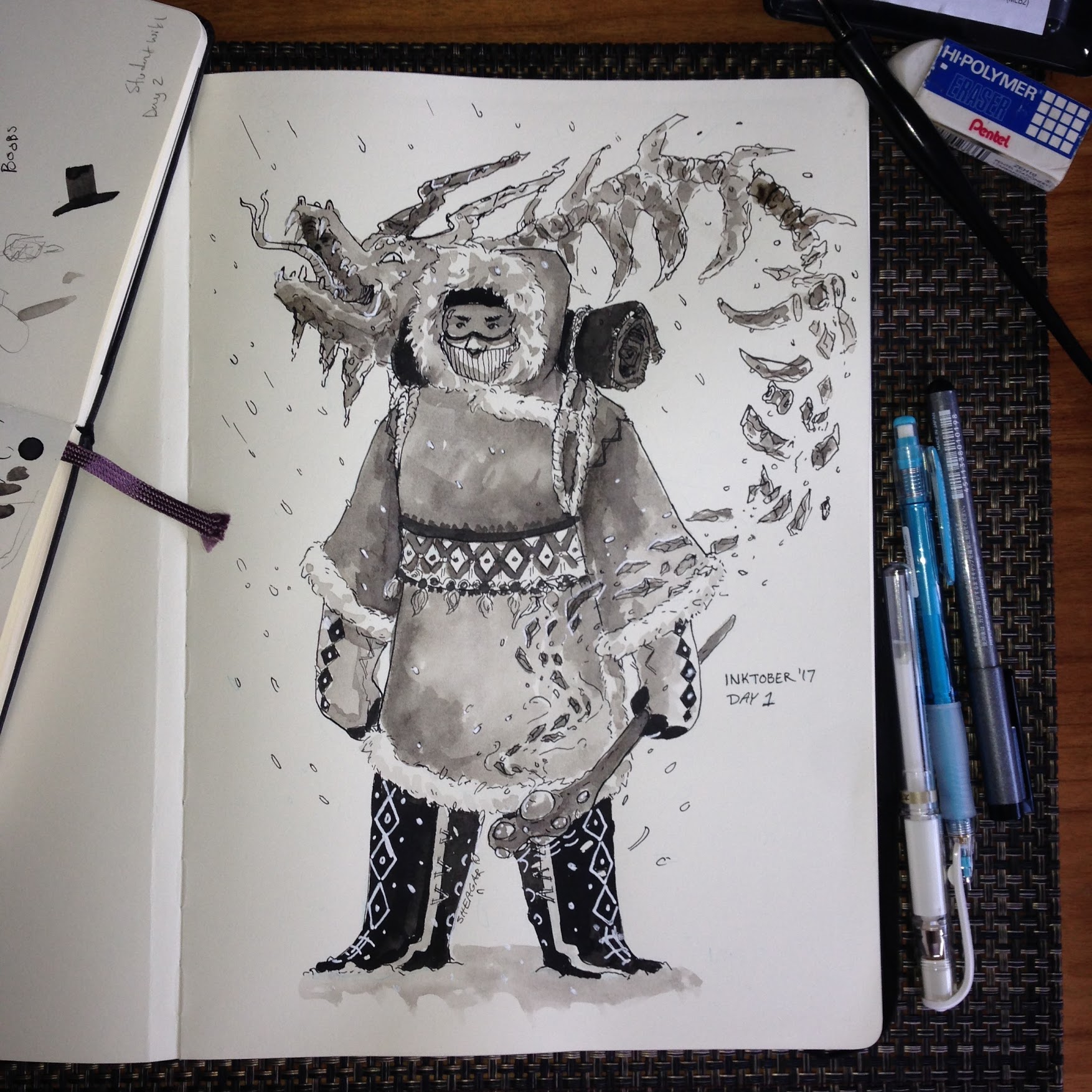 Day 1 of Inktober, I'm using the 31 Witches challenge, which I'm alternating between masculine and feminine designs.