Yep, I am getting hooked :)
Three days in a row I participated in #inktober and I wish the month had more days. How about Inkovember? :P
The topic for today was Coat. Something simple it seems, but I wanted to have it with a bit of a twist. Just because.
So there we have it. My brand new Coat and a hard working Coat quality control inspector. Cat's owners will understand :)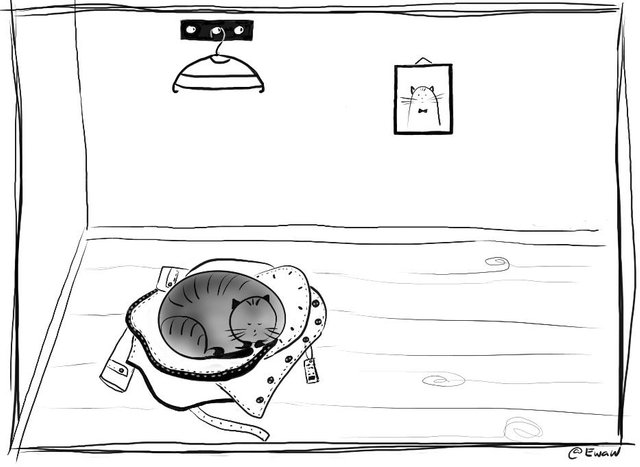 Rule number 1:
Every drawing must start with a cat. Even if there is no cat in the final image.. just start with a cat anyway.
So I started with a cat!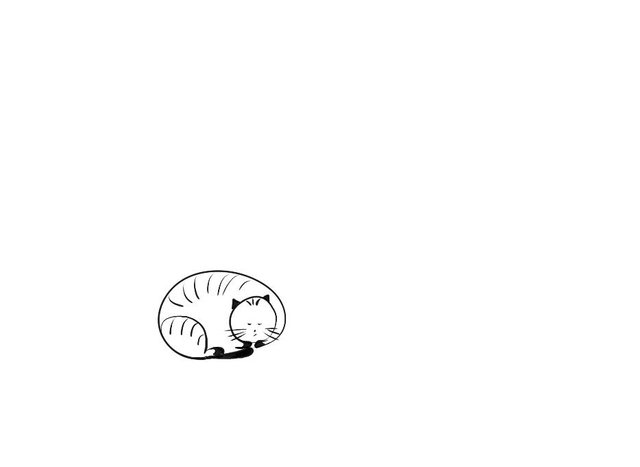 Then I added the poor Coat since it has to be there right? A cat alone would be absolutely enough too :p
Some floors and walls too so he doesn't look homeless.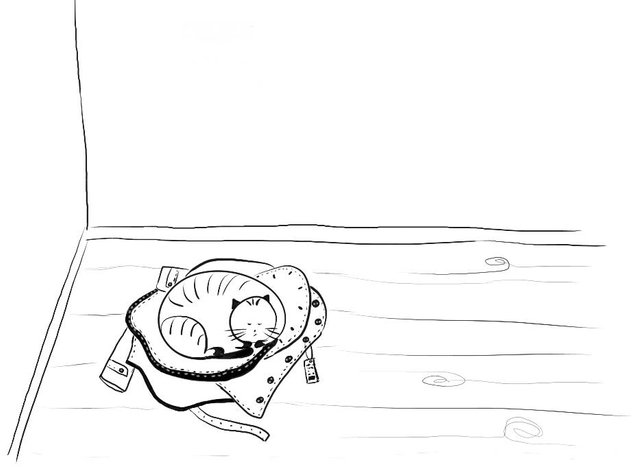 Time to add some colour to the kitty. I don't think I have to say who the cat reminds me off... I also added a poor empty hanger.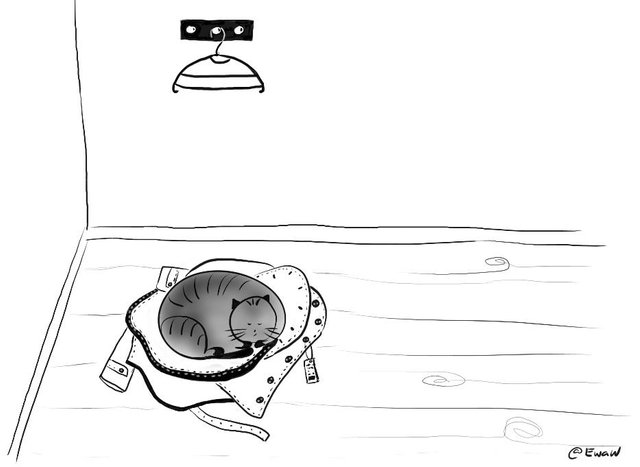 Lastly a typical frame, signature and a kitty portrait on the wall - all super important.
And that it is :)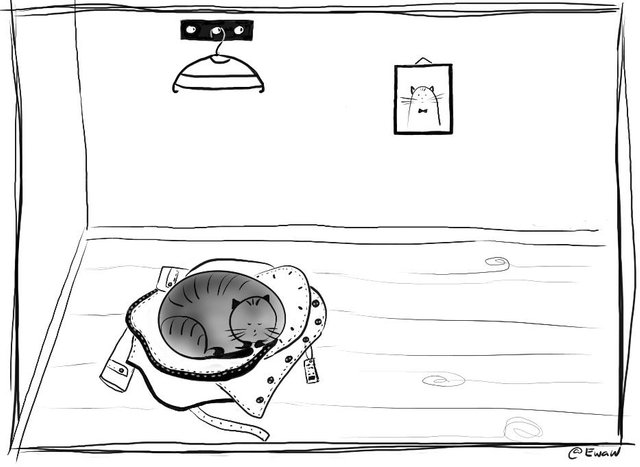 The remaining topics:
»«
All graphics and text are my own.
»»-------------¤-------------««

REGISTRATION | UPVOTE VALUES | NEW MEMBERS BONUS
To support the project
vote for @qurator as a Steemit witness on
steemit.com, or SteemConnect
Thank you.