I've actually been good about posting these on time on my instagram but have neglected to post them here on Steemit... until now!! Sorry for the delay, life has been madness keeping up with a full time job, two short films, my vlog, a kid and a pregnancy D:
I'll get you guys up to speed then it's back to daily inktobers on time!
No. 1: Poison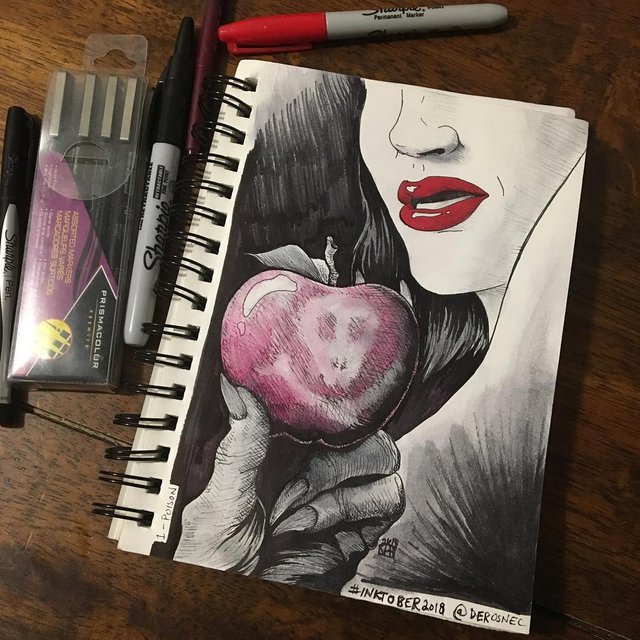 Snow White shouldn't take apples from strangers...
Made with prismacolor illustration pens, sharpie pens of various sizes, and one dark red pen of unknown origin. Seemed appropriate...
Enjoy!