The aftermath of the rainfall in my neighbourhood is appalling. In the early hours of the day I published a post about the clouds - it was a photography post hinting the rain to fall ahead and behold it did.
Here are some pics to wet your imagery of the devastating scenes.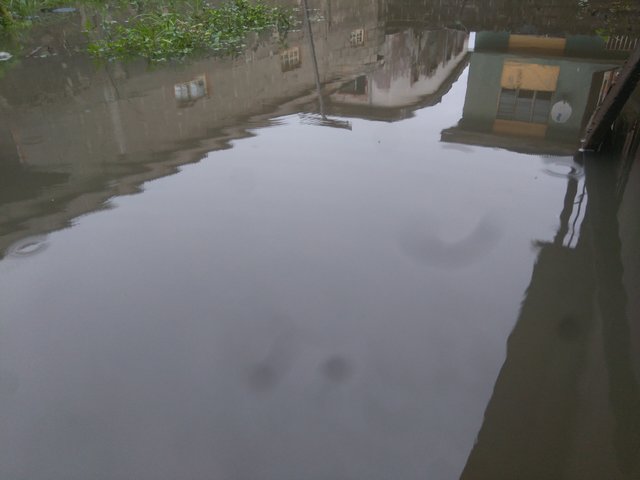 the flood caused by rain inside my compound.

For some time now we are hoping the local government of my community responsible for social welfare creates a gutter which will serve as a drainage system to control the appalling state of the environment whenever it rains but money allocated for this reason are embezzled for greedy desires - we watch the budget for the whole federation on the news the amount specified therein can buy seven undeveloped country in africa but yet we don't see the impact. what is wrong? We don't know, all we know is that corruption has swallowed it.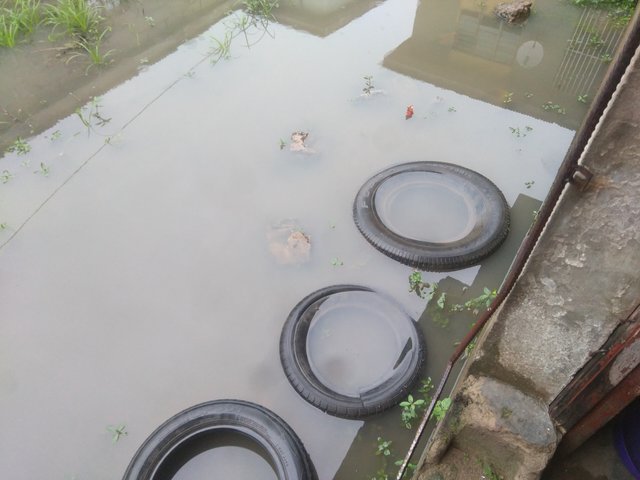 tyres and stones

We the poor citizens think of a way to help ourselves by using tyres and stones as a means to hop above the flood level - given the colour of the water it is infested wth germs. Since health is wealth I can't risk my feet exposed to germs it may cause athlete feet or corn/calluses disease .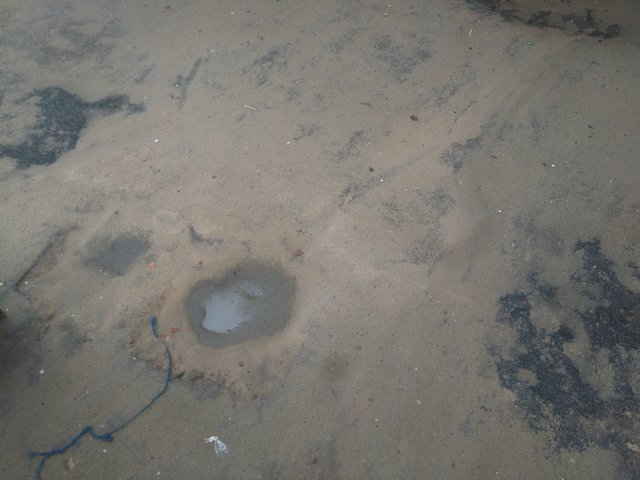 sands are washed away - erosion effects at the entrance of the gate

Too sad my compound isn't tarred yet allowing the rain to cause light erosion of the sands.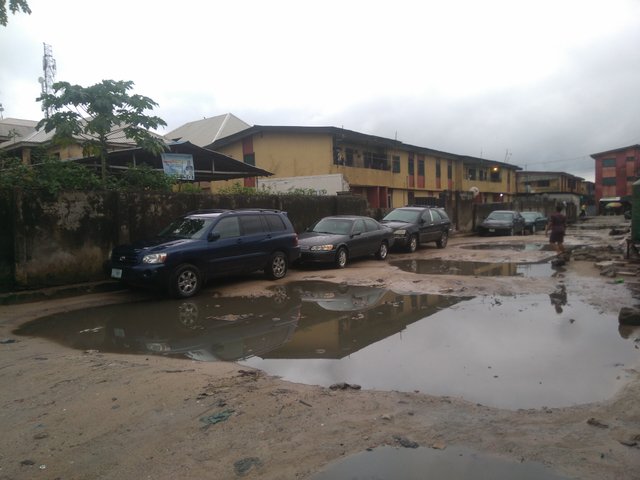 you can see no drainage system created anywhere in the streets
I don't blame the government. I just blame the power that keeps-them-in-check they are too corrupt and baised.
You may wonder? I thought this author published a post telling us after seven years of begging. the government gave them street lights and from that pics on that article the road looks tarred and fine oh my on this pics Above I can't find that street lights hanging anywhere. Well you are right! But were I live isn't tarred yet and that street is the main street that connects all streets, needless to say were I live has small fluorescent bulbs attached to the high tension supplying us with power - installation for it was funded by we the citizens.
I wish the government could repent and use the penny allocated for our amenity to put this things in place after all they can't say we don't pay our tax but nay! They don't care.
---
♨ It has been a rainy one at my end
Stay steemy my friends♨
---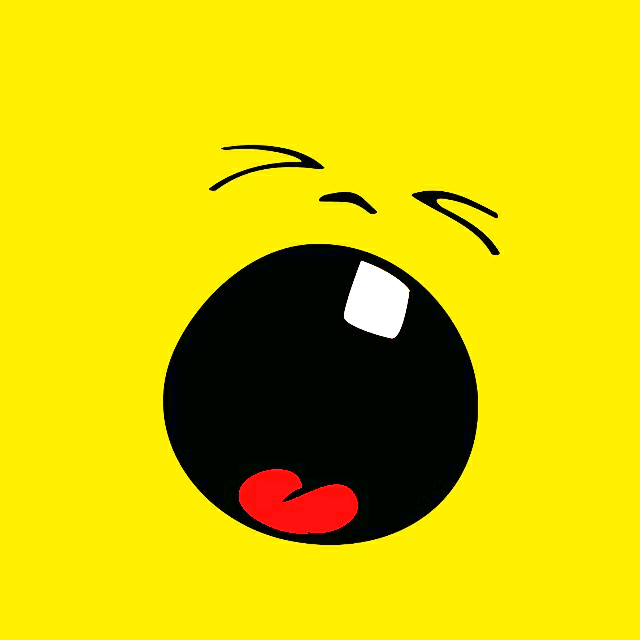 SHOT ON BQ AQUARIS X5 .