The Possibilities
The White House is in disarray no more than the left wing propaganda outlets (New York Times, CNN, MSNBC, etc.) tell you it is.  This is evident in the outcomes of policy.  If you are skeptical then ask yourself:  Is it possible that Donald Trump can accidentally be correct over-and-over having almost all his policy decisions consistently work out for the country? Is it a coincidence or is it part of a well put together and perfectly executed plan to spur the economy?  And don't even try with the, "This is the result of Obama's policy's" argument.  If that's the case, why did they wait for Donald Trump to step in?  If you answered with something along the lines of "Yeah, we all know Trump is doing a great job with our country" then you know that this article was dis-proven prior to it being authored.  Also, don't answer yourself.  That's weird.
My bet is that the author of the anonymous New York Times op-ed is someone either on the New York Times payroll or is the work of an activist calling themselves a journalist from another fake news outlet.  We know that they all collude to flood the internet with the same stories at the same time (take time to look at "news" stories as they break between 2am and 4am) so it's not really hard to imagine that they would cross to push this garbage. The reason I say a "journalist" is due to the fact that the cabinet is so well put together with honesty and  integrity having the largest prevalence among each carefully chosen member.  Think about it.  Obama's cabinet consistently lied, got caught and didn't care and because of that are now known liars.  Name a lie from Trumps cabinet, past or present?
In my opinion, John Kelly and James Mattis are immediately ruled out due to their long and well regarded Military service.  Men who rose that high and with such esteem are soldiers before anything else.  Simply put, this means that they do not disobey orders nor do they go over the head of their superiors.
Mike Pence joins General Mattis and Mr. Kelly in being ruled out insofar as he has too much class to do something so classless.  Unless he has been able to trick everyone his entire life, he has too much respect for the Office to behind the Presidents back.  I don't even think the man has told a white lie in his entire life.  Furthermore, the inclusion of the "lodestar", although attributed to Mr. Pence in the past, makes it too obvious and was likely used to throw off the public as well as other reporters.
If it were to be anyone in Trump's inner circle the only one who has a chance of being the writer would be Mike Pompeo.  I say Pompeo because he is a CIA guy and I think he could conceivably craft a public personality that could be maintained for as long as he needed.  CIA training from what I understand is pretty powerful.  Don't get me wrong, I don't think he did it.  As I said, I am of the belief that it was someone on the New York Times payroll.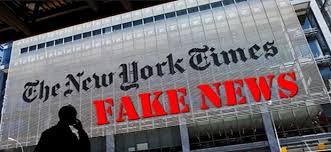 Why The Times?
Mainly, I think the fact that the Times subscriptions have fallen off substantially would have a lot to do with why they would pull a stunt like this.  Due to their bad reporting of the election and ensuing poor reporting of the administration their subscriptions dropped substantially and this little "coup" is entertaining and good way to attract subscribers.  We know they have given up news so why not embrace the route of fake news?  Anything to get a few more readers.  You would think that they know the failures of their anonymous sources and biased reporting has labeled them "fake news" but it seems like they just don't care.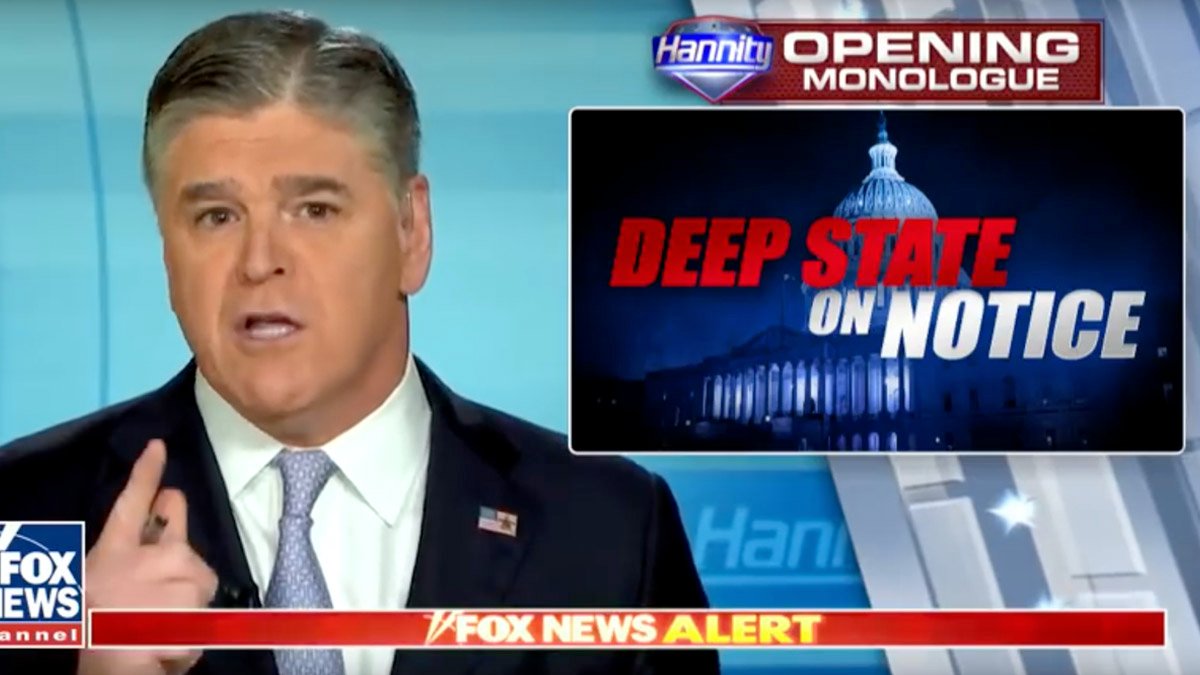 The Deepstate
Another interesting point to be made here is the fact that, if this story was truly written by a spineless member of the White House staff then it would prove that there is, indeed a Deep State and that this Deep State is working against a democratically elected president.  This Deep State is something that the left wing media outlets scoff at and dismiss as ridiculous each time the President or Sean Hannity mentioned it for the past three years.
Sean Hannity has been the subject of constant scrutiny by the left.  This op-ed, if truly written by a White House insider is proof that he's been 100% correct in his investigatory efforts this whole time.  So, the New York Times should be praising Mr. Hannity, right? In fact, he would be the best reporter anyone in that "news" outlet had ever dreamed of.  He broke an explosive story of corruption in the Government three years before they did!
Where Will It Go?
From where I sit, I think the author of this op-ed will be outed sooner than later.  The Secret Service jumped on this immediately due to the cryptic portion ending the article reading, "So we will do what we can to steer the administration in the right direction until - one way or another - it's over."  It sounds like a threat on the Presidents life to me but then again it could just mean impeachment or some such nonsense.
If they haven't found out who it is already (a real possibility) then they will figure it out.  The Secret Service is made up of the best analytical minds and finest warriors from each branch of our Military and intelligence communities.  They know everything that happens in the entire D.C area.  It wont take them long to nip in the bud.  When they do, the person should be publicly outed so that the People can see the person who thinks they know better than we do.  Unlike removing the security clearance of an ex White House employee who covertly works against the President - and by proxy the Country - seems to me a true instance of a traitor in our midst.
Note:
I have no insider knowledge on the subject of this post.  The above is my opinion based on what I see. With that said, neither myself nor the majority of our citizenry actually have the opportunity to see all that goes on.  So, this may be way off.
Let me know what you think.