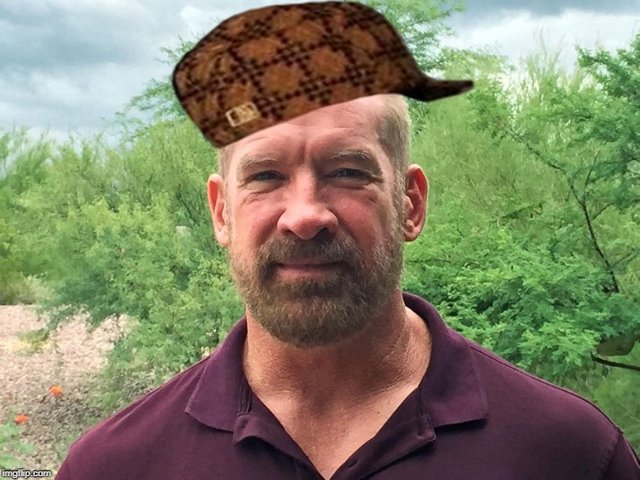 After going to the site in Tucson where a camp of suspected child sex traffickers had been found by Veterans on Patrol, Craig Sawyer exclaimed that he couldn't believe "something this heinous" was happening so close to home. Now he's changed his tune and done a 180 and is calling the report a "fraud" and "hysteria"... Why?

I wrote Friday that the guys in the VOP had better watch their backs, that once you fall through the cracks there is an army lined up to take turns kicking you back down... that's what I fear for the VOP if the real truth community doesn't stand up. This is going to be a turning point for the truth community- where we separate the wheat from the chaff. There are plenty of people here for the wrong reason- money. A look at Craig Sawyer's background will show what side he falls on...
"Craig "Sawman" Sawyer is a veteran of the Marine Corps and a former Navy SEAL. After serving with SEAL Team One and Naval Special Warfare Development Group (DEVGRU), he went on to run personal security details for the likes of Donald Rumsfeld, Hillary Clinton, John Negroponte, and John McCain. He also started Tactical Insider, a company that provides technical and military advice to Hollywood, and is a regular on major network news shows and popular television programs including Top Shot, Sniper: Most Dangerous Missions, and Rhino Wars.
This article first appeared in The Havok Journal on 7 June, 2015."
This guy smells of Deep State from his head to his toes... no wonder he backtracked off his first assessment of what the VOP had found, he's the pointman for the disinformation campaign. It wasn't two days after his visit that the sight was bulldozed. Sawyer wasn't there to help, he was there to gather intel on the site for his handlers. I had this guy figured from the outset- a vet never leaves his brothers behind, yet he couldn't get away from that site fast enough (to make a report most likely). If he was on the up and up, he would have left people to help VOP secure the site.
Everybody that knows me knows that I grew up on the streets and being able to smell out bullshit artists has been what's kept me alive for 72 years... and this guy stinks! Here's one way I spot a scam... "Sawyer founded Veterans For Child Rescue (V4CR), a non profit organization in April 2017 to help raise awareness of Domestic Minor Sex Trafficking..." "Raise awareness"! Whenever you see that clause, it should send your bullshit meter off the chart and make the red alarm bells start ringing.
Here's something else that's telling...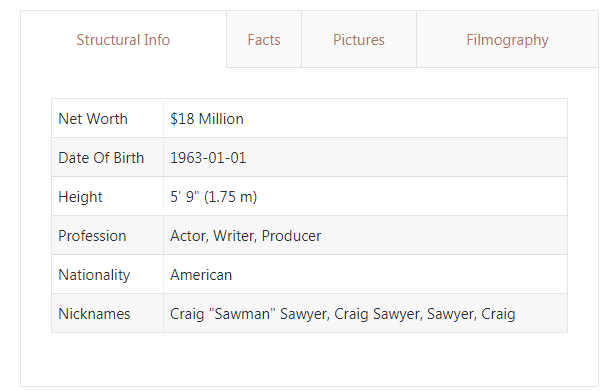 Hmmm... $18 million. No wonder he can't be bothered tromping around the desert in 100+ degree heat with a bunch of homeless veterans looking for evidence. So here we have a guy worth $18 million talking crap against a bunch of homeless vets who are out in the heat everyday trying to do some good in this world. Veterans4ChildRescue will take every nickel you want to throw at them... Veterans on Patrol won't take any money, but will accept supplies. They get a lot of support from people around Tucson, mostly ranchers who have had to put up with the cartels for decades... but the MSM won't talk about that.

The bad guys are circling the wagons and the pushback has begun. People like Sawyer are like magicians waving a kerchief saying "look over here" while they distract you from what's really going on... and they're getting plenty of help from the "truth community." This guy is a fraud, he's for sale- he cares about money not children. Missing and exploited children are his bread and butter, just like for the traffickers among the elites he works for. I wonder how much they've gotten from the McCain Institute, Lord knows they don't use funds to stop human trafficking.

Like the rest of this gigantic disgusting travesty, this is one small part. The elites that run the world are the ones behind the child trafficking, SRA, pedophilia and all the rest on a global scale. If Craig Sawyer is so dead set on stopping child trafficking and abuse, why is he sitting on $18 million and begging for more. He has a lot of people snowed in the truth movement and legitimate groups like VOP are the ones paying the price. I'll say it again- Craig "Strawman" Sawyer works for the very people he's claiming that he's trying to stop. This guy is Deep State all the way.
The next week or so are going to be very interesting... This is a test for the truth movement and how people come down on one side of this issue or the other is going to be very telling. Remember "the best antiseptic for corruption is sunlight." Many thanks to @newsandviews and @practicalthought for much of the information for this post.
https://en.wikipedia.org/wiki/Craig_Sawyer
https://networthpost.org/net-worth/craig-sawyer-net-worth/