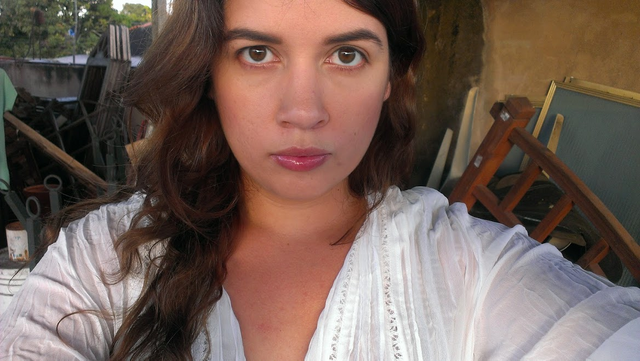 Hello dear community of steemit, in the framework of so many protests in my country and that we are finally seeing the light after so much struggle, I want to tell you now a bit of my history, my side, my life; what I have had to spend the last 20 years, being most of my life located under a totalitarian and dysfunctional system.
In the year 98 when Hugo Chavez appeared I was only 7 years old, my parents never believed in him, so from all my life I have been in a home that has been opposed to the government, my parents made me understand that Chavez was bad, under his speech many things were hidden and we were going to see them as his presidency went on and so it was, what we did not know is how long it would last and how long it would take other people, who did believe in him in realizing. The government of Chavez always called the opposition coup, when really by means of a military coup in 1992 it was that he made himself known: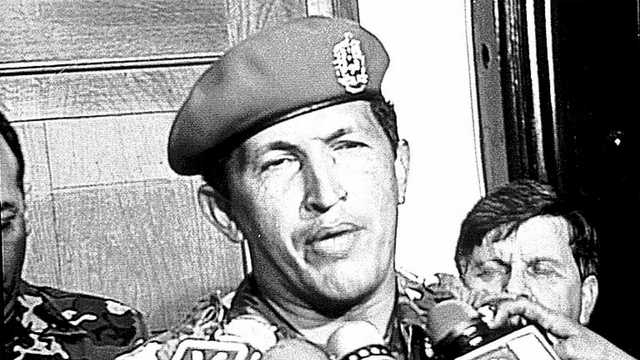 Source

Year 1998
Years later a Venezuelan politician pardoned Chavez and took him out of jail, a big mistake he never thought, in 1998 he was campaigning which won because those who governed at that time had made some mistakes that the people did not forgive and punishment voting for the new leader, who promised social equality and said he was going to eradicate the poverty of Venezuela, a leader who dismantled the riches of Venezuela, squandered the money of the country and earned us so many years of suffering, leaving as a legacy after his death much more decided, destruction and a political leader with a peanut in the head as brain, but gigantic evil, Nicolas Maduro.
From a very young age the marches began against Chavez, I remember attending many, something that I have not stopped doing, because I know that at any moment it will be worth it, and I know it will be worth telling that I did something for Venezuela, that I sat and waited for everything to change, I have seen so many moments of struggle, I lost years of youth something that will never come back to me, but I have matured politically and socially and I know that these mistakes that have been made in the past will not happen again , not at least on my part.
I have seen with my own eyes how this government has destroyed the country where it is supposed to have a childhood and youth full of opportunities, but it has not been so, I feel that I have lost my time waiting for a change, but I feel impetuously that the exit is finally near.

Year 1999
With the arrival of Hugo Chavez to power, he approves a new constitution and the truth is a constitution in excellent theory, I have read it so many times and have laws and articles for everything, it is impeccable; when I say in theory, it is because the reality is different, in Venezuela the laws are separate since this became a totalitarian government, in fact this constitution is the same as Nicolas Maduro sent to the toilet after forming the constituent assembly, which is illegitimate and illegal and therefore from that moment all laws approved or that are named through this is null, so here begins the illegitimacy of Nicolas Maduro, by naming elections through this assembly and to "swear by it." This is so that you can understand a little what is happening and how the story of everything is so important.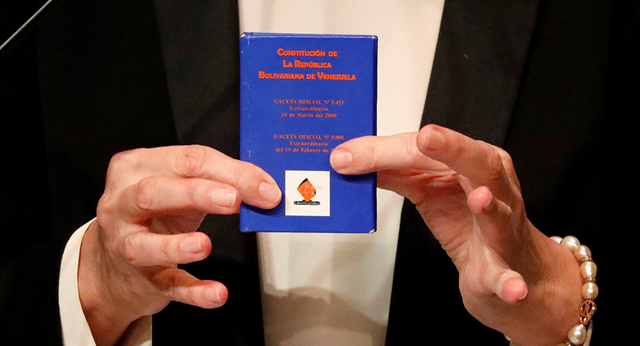 Source

Year 2001
Chavez begins to remove the mask of goodness, intensifies its policies with an enabling law for redistribution of land, I remember its radio and television networks in which I remove, steal, expropriated many private lands, companies, and labor sectors; Many here began to realize what was happening, Chavez wanted to centralize everything towards the state, and he was achieving it. His anti-imperialist policies began and his speech became aggressive towards the United States, here the enemy began, the bad one; everything that happened badly in Venezuela was not his fault but the USA's; a discourse that became very real to many, who certainly took hatred of North America; Chavez's speech had power, he had conviction; All this was said while expropriating companies to break them in the future.
Source
They were applauding a disaster.

Year 2002
The protests began, specifically in the month of April, on April 11 to be more exact, after dozens of injured and dead, the military high command announces the resignation of Chavez from the presidency, the president Pedro Carmona Estanga of Fedecamaras a business group of the country assumes the power, but the military coup fails, Chavez retakes the power on April 14. (This event is what gives chavistas the opportunity to say that the opposition is a coup-maker, as when Chavez told them about it, he made himself known after a coup that took him to jail).
Letter of resignation from Chavez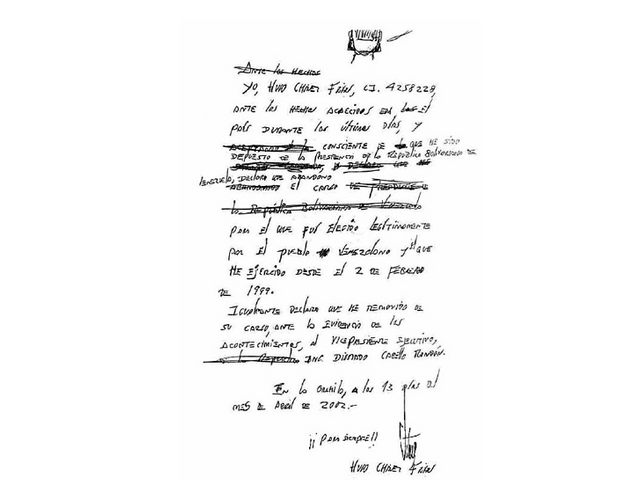 Source

December 2002
Oil strike, promoted again by Fedecamaras, to which the oil workers 'union of Venezuela PDVSA joined, opposition parties led by the democratic coordinator, workers' confederation of Venezuela, parties such as Súmate and private media. I remember that with just 10 years I watched on television because there was still news about what was happening in Venezuela, everything that was being done, the country was literally paralyzed, my parents did not go to work in those days so I did not go to school, something that to be small I worried a lot because she was a very applied girl; my sister if she enjoyed staying at home, I remember seeing everything that happened, protests, wounded, I remember seeing my parents worried about what was happening and my mother crying when Chavez returned to power. They were difficult moments but we always had the faith that any time everything could change, I remember how Chavez was always a rude indiscreet in his chains, he never had modesty with what he did and said, he was a shameless, an unashamed one; but life I charge you.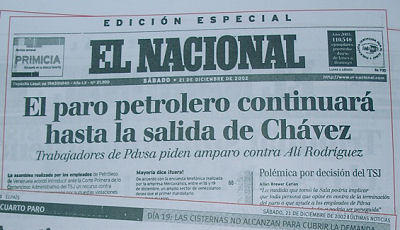 Source

Year 2004
This year a referendum was held to leave Hugo Chavez in power or get him out, which won the opposition, singing fraud, but by that time there was a lot of polarization in the country, there were many people who still supported Chavez. I remember the advertisements in the streets for and against Hugo Chavez, if it was to revoke it, and not to revoke it, my house was full of advertising flyers with the "YES".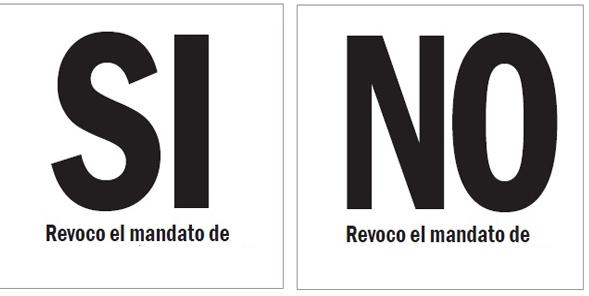 Source

Year 2005
Chavez continues with his policies of expropriation, and decree an agrarian reform that seemed to favor the less favored in rural areas, what they did not know is that this was going to be in charge of expropriating private land later, because Chavez was always a thief and nothing else.
Year 2006
He starts businesses with Russia, Chavez for that year acquired 3 billion dollars in weapons from this country, his mental war was going crazy apparently, also did not lose popularity especially in the poorest sectors of Venezuela where he kept constant helps, so that same year he was re-elected, this being his third presidential term.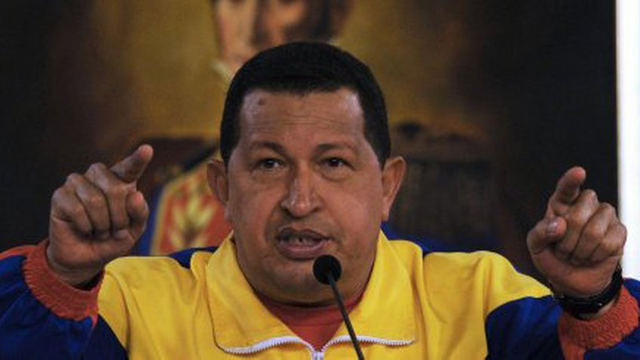 Source

Year 2007
The expropriations intensify, nationalize the main energy and telecommunications companies of the country, this year Chavez refused to renew the license of one of the most famous and important national channels of the country, RCTV (Radio Caracas Televisión), generating protests after this measure.
I remember the protests, I remember we painted our faces with the RCTV logo, we did not want to stop transmitting, it was the most watched national channel, I remember the farewell of so many artists on the last day of transmission, it was too sad, that day we knew that democracy had ceased to exist long ago in Venezuela.
Source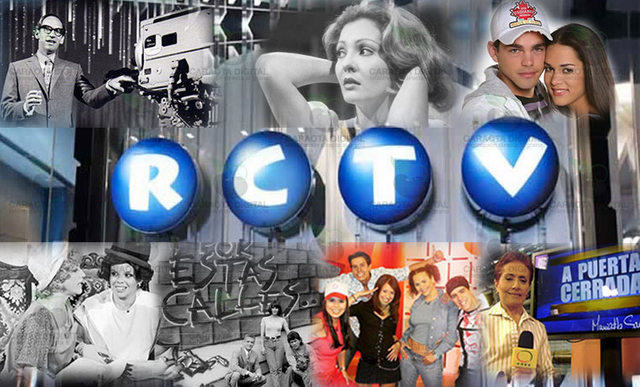 Source

That same year the Venezuelan opposition won a constitutional referendum with which Chavez wanted to modify the constitution by modifying 69 articles and where they wanted to conform Venezuela as a socialist state, but this query was lost by Hugo Chavez. The discontent with Chavez was already present in different sectors of the country.
Year 2008
Chavez begins alliances with Russia in oil and gas areas, let's say that Chavez began to make friends with the Russians by giving them oil in exchange for what ?. For that same year regional elections are made which Chavismo loses in several zones.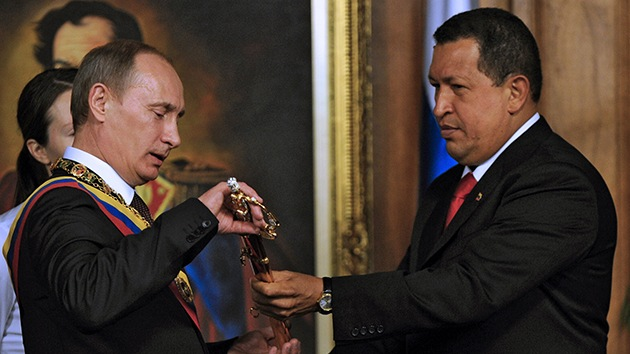 Source

Year 2010
It is declared a national emergency in the electricity sector, the government associates it with the greatest drought in history in Venezuela, drying up the hydroelectric dams. That year has been the copy of the following years in terms of power cuts, that year there is an environmental situation that undoubtedly caused drought in this country, but the courts have followed, year after year, the inefficiency of the government It has submerged us in the uncertainty of whether we have light or not for hours in many states of the country, we can spend up to 5 hours without light and less than two years ago we had more than 24 hours without electricity. Even drought problems? ... I do not think so.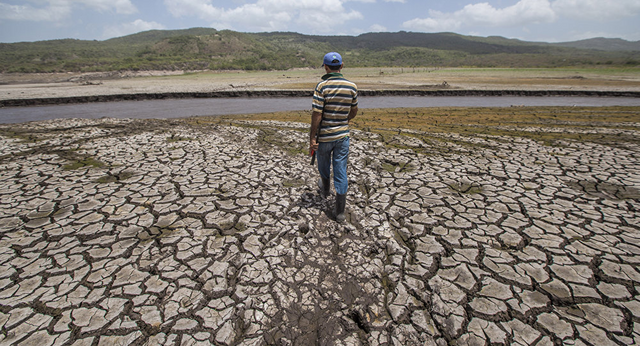 Source

Year 2012
When we thought that finally everything would end, because Enrique Capriles leader of the opposition was throwing himself into the presidency of Venezuela and a great mass of Venezuelans took to the streets to support him, after so many years he saw a little light, of hope, we were prepared to celebrate the victory and achieve freedom and democracy, the National Electoral Council again demonstrated its bias towards Hugo Chavez, announcing him winner, the opposition was a bit scattered; some said it was fraud, Capriles recognizes the victory of Hugo Chavez, there were many incidents in those elections that I clearly remember, I participated, I marched supporting Capriles, but we were disappointed, we abandoned ourselves; he did not want to fight for the truth. That same year, Hugo Chavez returned to Cuba to undergo treatments because life was charging him so much evil, so many deaths, so many injustices, cancer became part of his body; That year he tells the people that if something happens he leaves Nicolas Maduro as successor, remember what he said:
Source

We all knew the disaster that was happening in Venezuela, I remember that December to be exact that I was in Cucuta the border of Colombia with Venezuela buying some things for Christmas, because I live near the border area, and even the bridge that divides Venezuela with Colombia could be by car in a normal way, to my surprise they closed the border from one moment to another, I had to walk across the bridge something that was totally strange at that time, people shouted "Chavez died", that year I did not announce anything, everything was a mystery.
Year 2013
On March 5, the death of Hugo Chavez is announced, at 58 years of age, the passage of life takes its malice.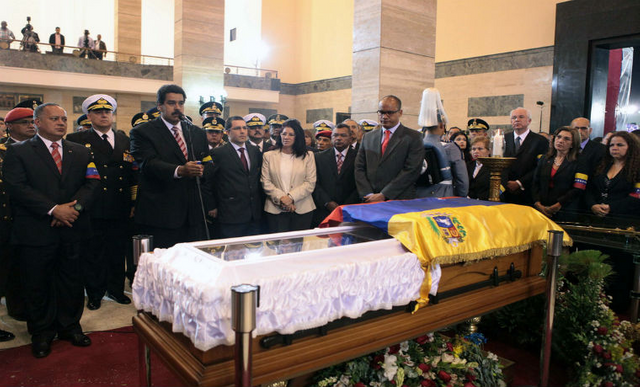 Source

Year 2013
Elections are made which Nicolas Maduro wins by a narrow Margin against Capriles, the opposition says that there is fraud and Capriles asks for the vote by vote review of each ballot, videos of soldiers were seen burning boxes of votes, it was a disaster, the CNE biased forever with the government no longer has a mask, are shameless and always showed on the side of the government, the dictatorship established by Hugo Chavez begins to be visible, the truth will someday come out but many comment that the CNE has always altered the results of each presidential election.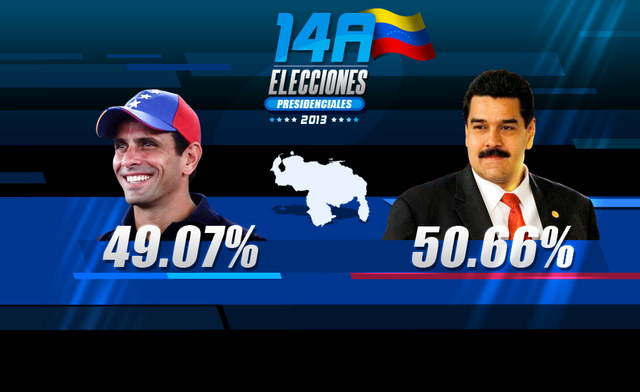 Source

That same year there was another electrical blackout that left 70% of the country without light, accusing Maduro not this time to nature but to sabotage of the far right.
Year 2014
A wave of protests against Nicolas Maduro breaks out in the country, where many young people died or are imprisoned, disappeared by the Maduro regime, tortures towards those who protested and were captured were shown to through many social networks because the media out of fear fell silent. My state Táchira was involved in the greatest act of disobedience against the regime, the so-called "guarimbas" we revealed, we were an incentive for the country, they always told us the gochos, from that moment on, gocho was taken as strong people, they said " the gochos arrechos "for saying we revealed, we blocked the entire city, we barricaded ourselves, they were very hard months for us, that year Leopoldo Lopez surrenders to the regime of Nicolas Maduro and is imprisoned after being accused of being the one that encourages the protests, It was a year in which Nicolas Maduro did not have oxygen anywhere, because the protests continued, the price of oil reached its lowest level, Venezuela was broken, we were broken, it started to be seen in the streets, but I can say with certainty that we woke up that year.
This is my city
Source

I feel proud of my city, even though that year the country turned our back on us, we were a great example of struggle, of unity, of never being afraid or kneeling, Táchira is a state that has always been opposed to the regime and we have spent a lot of decision, today I am grateful that Venezuela is united fighting, we feel alone but we never stop fighting.
Year 2015
First time I was a voting member for an election and this time it was parliamentary elections, I was in the voting center all day taking care that everything went well, I was happy to realize that my effort had favored for the first time in so many years to the history of Venezuela, the opposition won the National Assembly by ending the control of the governing party over parliamentary decisions. We had the majority and we went with everything.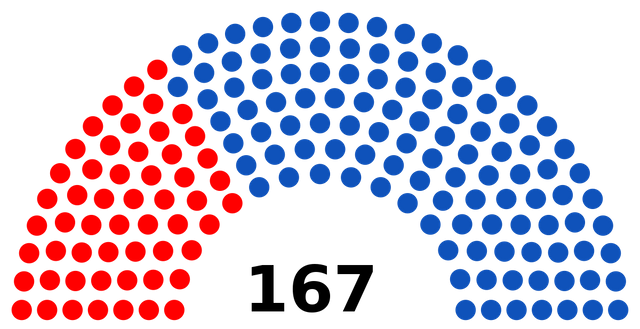 Source

Year 2016
Maduro begins with his ads to fight the economic crisis, including the devaluation of the currency and the first increase in the price of gasoline in 20 years; this had caused a social explosion those 20 years ago; but this time only protests began throughout the country, Venezuelans have not stopped fighting in the streets for 20 years. </ div>
Year 2017
The protests intensify that by the middle of that year he had already claimed the lives of 90 people just protesting, not counting all the dead for insecurity, health and everything that the crisis in which Chavez left us behind his legacy, because his legacy was Maduro, Venezuela is 20 years behind, to be buried under a system that does not work, that only enriches the government and has starved the people; the protests of that year were intense as they have always been and the government has not stopped attacking the people with violence.
That year announced the constitutional national assembly imposed by Maduro to pass over the laws of the constitution established by Chavez in 1999, the international community begins to be alerted by violence and violation of human rights, the opposition applies a popular consultation to reject the constituent of Maduro and has a great receptivity, even so Maduro performs it forcing the workers of the public sector to vote and bribing some popular sectors. Established this fraudulent constituent presidential elections are held, fraudulent of course because they were not convened under the constitutional margin.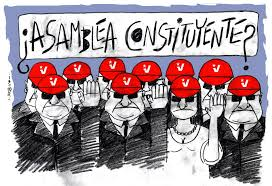 Source

Year 2018
Maduro makes his invented choices in which of course wins, the opposition refuses to participate and is given to greater abstention of voters in all history.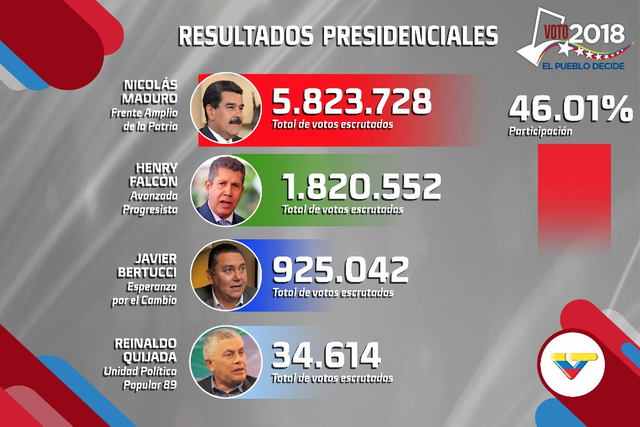 Source

Year 2019
A year that has begun with light on Venezuela, everything that Maduro has done is so illegal that I can no longer hide it, he is an illegitimate, he is occupying a position that does not belong to him, the National Assembly elected by the people acted according to the law , according to the constitution of the Chavistas themselves, today the position of president should be held by a president in charge, the president of said National Assembly, the turn has been for Engineer Juan Guaido, a young man with great convictions and with the power to exercise the office that was empty, being illegitimately occupied by Nicolas Maduro, today Juan Guaido returned to my country hope, faith, something that many had lost, millions of Venezuelans decided to leave the country fleeing the crisis, today the international community has showed his support to the interim president of Venezuela, this year is the year in which Venezuela began to rise from the ashes, so much struggle will finally be worth it.
Personally the chavismo took me away a lot, I take my quiet youth, I take my friends, family and many people I love, I move them away from Venezuela, broke us, I take away the security of having a future, it has taken away my desire to work, to exercise my career because in this country earn misery as salary, I snatch peace, tranquility, Chavez was the cancer of Venezuela and Maduro its aftermath, I am happy because after so many years I see the exit closer, stay fighting in my country has never been worth so much, freedom is so close that I can already feel you, the hours pass and the truth uncertainty eats me and those who remain here and of course the millions who pray every day to return to his country, but not to the Venezuela that we have lived 20 years, but to a new Venezuela, a full Venezuela, with freedom, with democracy, with development, we should never feel expelled by a country that belongs to us, those that They must have left, they are those who usurp power, and never imagine it so close, the time has come, it is time, it smells of freedom!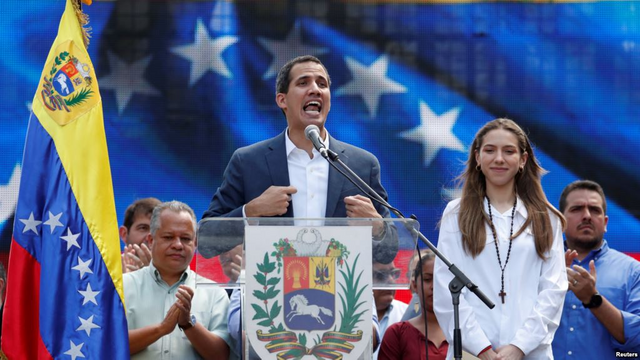 Source