Look at this graph. It shows how the Taliban stopped farmers growing Opium in Afghanistan and how George Bush started the industry up again.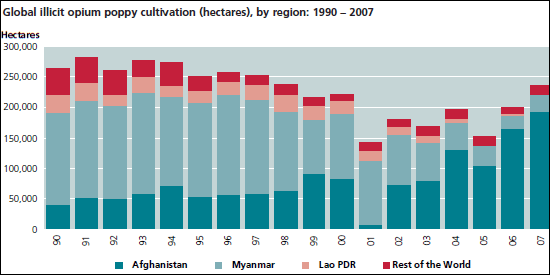 So how is this relevant? Think about how easy it would be for the occupying US army to destroy opium fields. And yet they didn't. They guarded them. Why did they do this? The stated purpose was for 'heart and minds'.
If you believe that you're an idiot. One of the reasons for the invasion was so that production could be restarted and the people who profit from the war also profit from the heroin trade.
The world is not what it seems...