Not being au fait with Twitter I have no idea whether this article is real. However the reality behind it almost certainly is.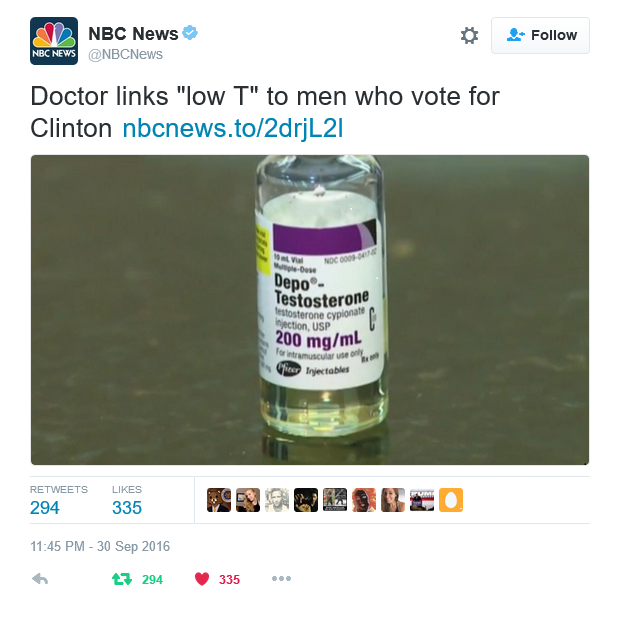 The social, familial and chemical feminization of modern men must surely affect their political opinions. And the elites must know this.
The answer? Be a man. Not a virtue signalling woman in a manchild's body...