Here's a news headline from Middle Earth from the left 'leaning' Daily Gondor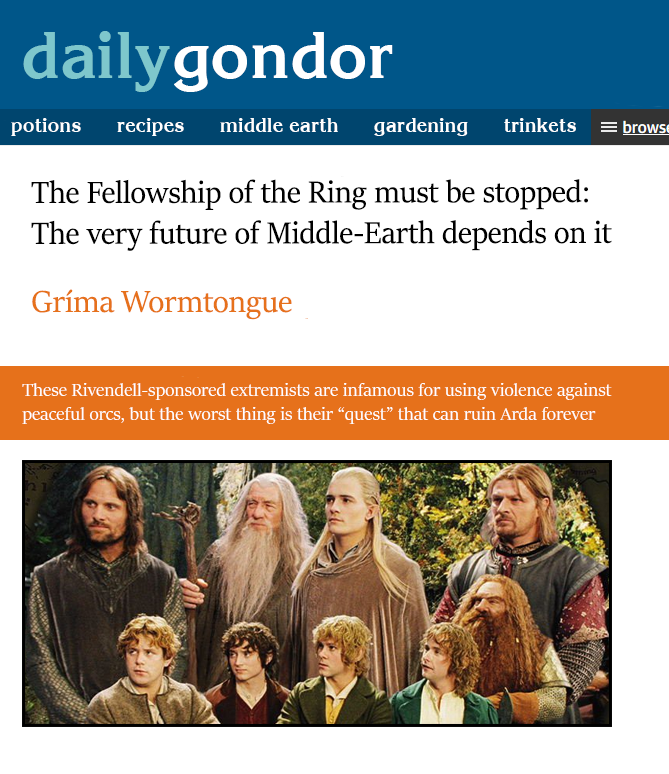 This vile conspiracy to destroy the tolerant and diverse kingdom of Mordor is just another Elvish, Dwarvish, Human and Hobbit Supremacist plot from the hard right.
We must legislate against this aggression and move large amounts of refugee orcs all over the West. Only then will Middle Earth experience true equality....