Some pieces of news, whilst of paramount importance, are often ignored in news narratives. Take a look at this one for example.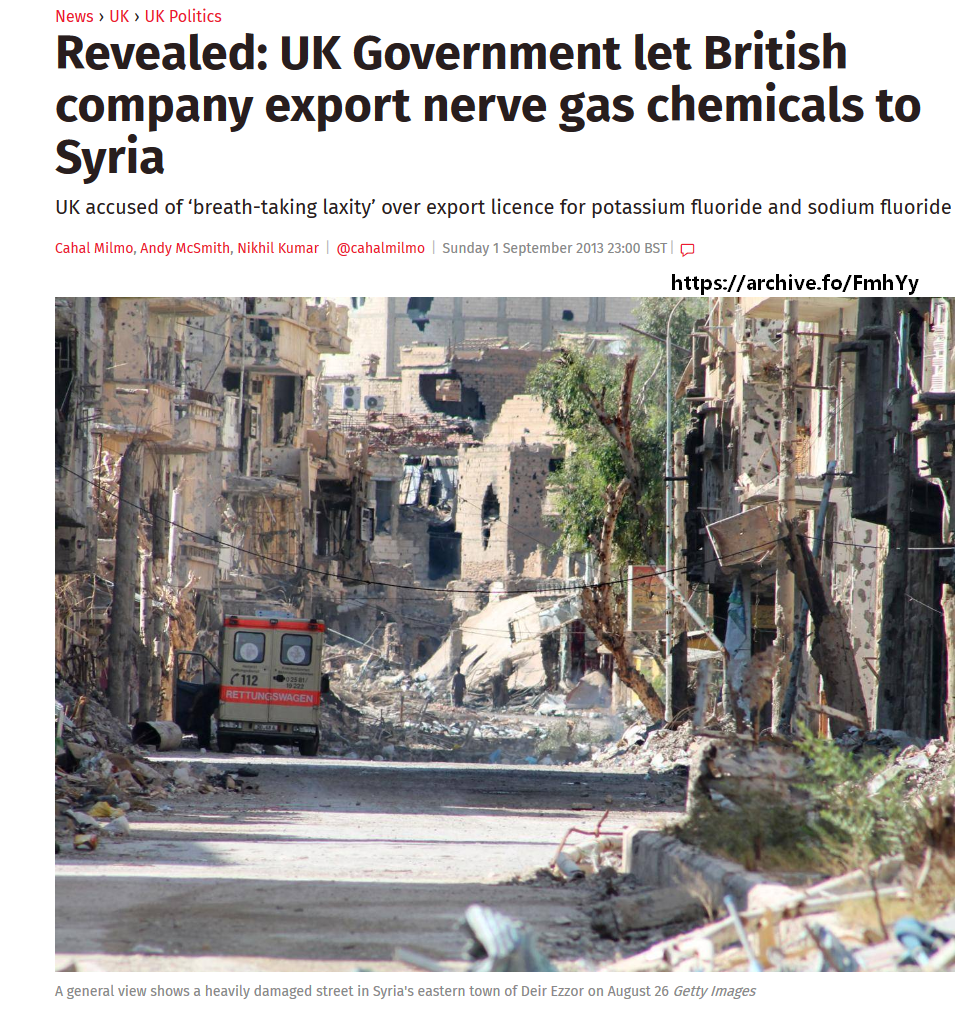 Any concerns over chemical attacks in Syria should include reference to this. But it doesn't suit the prescribed narrative. And so they are ignored.
Watch Idlib closely. The deep state have been signalling hard for a final chemical attack there. And if it happens, remember exactly who needs to be sent to the Hague; because the British press certainly won't tell you...