Here's an interesting slant. Britiain is going to criminalise travel to certain areas and viewing certain things. An absolute control on a person's body and the information they view.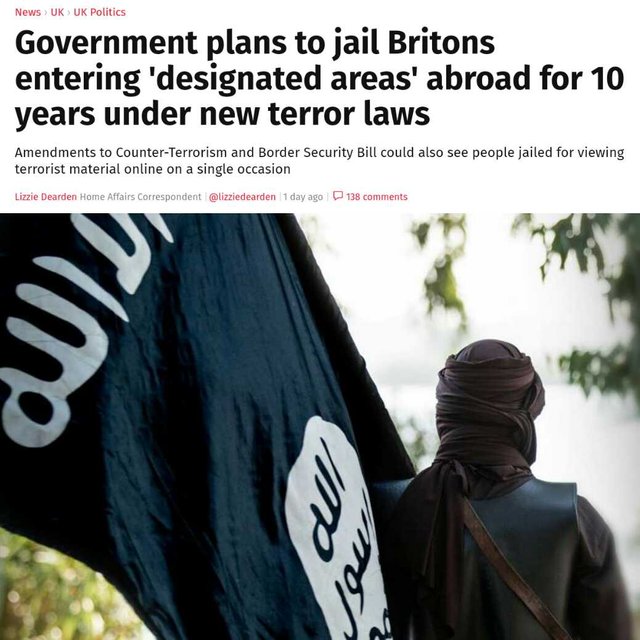 Whilst the picture shows an ISIS flag, what are the odds that this will set a precedent for travel to 'wrongthink' areas without multicultural chaos in the future?
As they lose the propaganda war and conditions deteriorate, the banking regime in control of the UK will do anything to remain in power. This moves the UK one step closer to being a prison island...