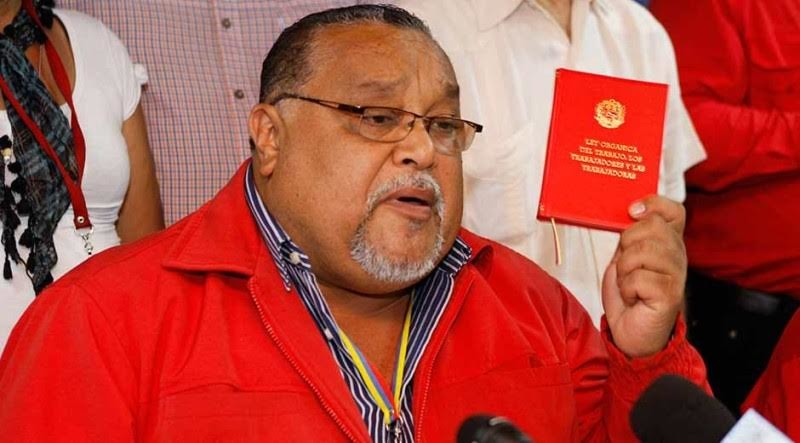 It became effective the government's claim to eliminate the collective hiring of workers in Venezuela through the scab and declassed Will Rangel, announcing that all workers should go to a single salary table that is dictated by the government, is the biggest betrayal throughout Venezuelan trade union history and the de facto elimination of a universal conquest of the workers of the world, the salary, the right to career and professionalism, to talent, to meritocracy, is to eliminate a socialist maxim that states: to everyone according to your work and according to your capacity.
Good for the socially resentful, bus driver, formerly a Caracas metro unionist, there is nothing like that, and even less for those who, in their time as union organizer and jalabolas of Carlos Ortega, delivered the most important and most successful collective convention. of the continent, the oil collective agreement, which became progressive since 1946, and that no government had dared to eliminate it.
That is why, today we responsibly call the country, unions, unions, universities, NGOs, civil associations, religions, students and all workers to join in a single fight for respect for the National Constitution and the institutions of rights of workers and their organizations.
We must go out to defend the labor conquests that cost jails, exile and death of thousands of workers and leaders. Let's all come together to rescue Democracy in Venezuela. Iván Freites. Oil Worker Secretary General of the SUTPGEF and Secretary of Professionals and Technicians of the FUTPV
Thanks to all and all the chabestias and maduristas who achieved their goal. The total destruction of a country and its people. And I'm upset that most of those resentful and mediocre are out of Venezuela because socialism is good they said .... But when they apply it to another. Not themselves. I would like to know where they sent the maximum "to equal work, equal salary?" Not even in the most radical regimes did they end up with that ... that rubbish balls
Now if we are screwed, a country where everyone wins the same. Regardless if you are a bricklayer or if you are an educator with 10 years of service and 3 postgraduates.
CHAVESTIAS REMEMBER YOU WHEN YOU WERE ACCOMPANIED TO THE ROLLED BALL OF WILL RANGEL'S CRAP WITH THAT PHRASE "SO, THUS, THAT'S WHAT IS GOVERNED" BECAUSE NOW EAT SHIT BY DRAGGING AND TRANCAO BY YES ACASO
PATRIA, PATRIA, PATRIA DEAR ... !!! Ajajaja to mourn the valley the unionists and all that red shit they call socialists hopefully with this awaken the ambeleco although a bit late