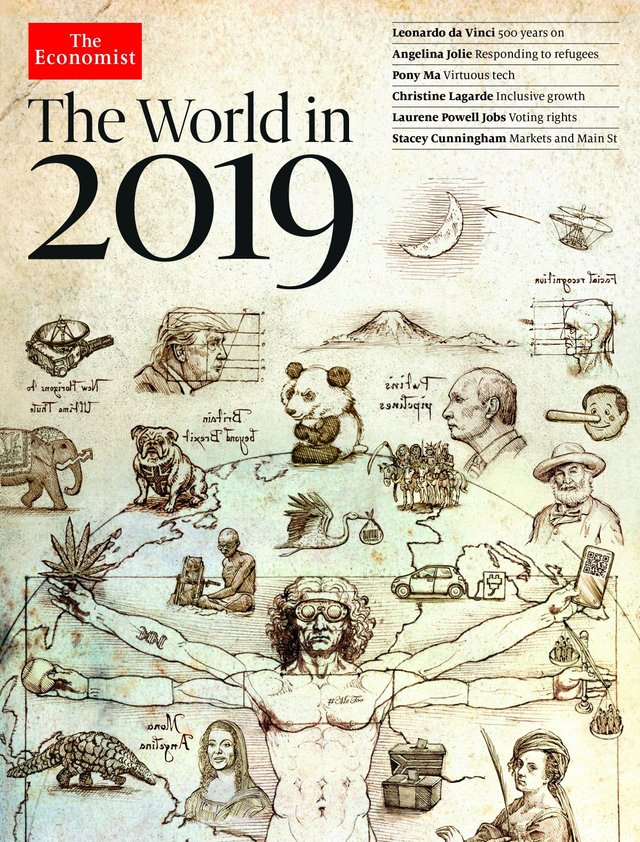 The Economist – a world renown propagandistic magazine known for its provocative covers and articles that push a pro-elite array of globalist agendas – has yet again come out with its yearly cryptic issue in an attempt to let us all know who's really in charge while trying to confuse us at the same time with what, for the most part, are probably some wild goose chases.
Nevertheless, in the circles of the elite (I really hate to use that term since it is suppose to infer a superior breed of individuals which they are far from being) families such as the Rothschilds (whom by no coincidence have a significant ownership in The Economist magazine), the Rockefellers, other Illuminati blood line families, along with countless Satanic and Luciferian worshipping members of the International Banking Cabal, they like to project and telegraph their moves in advance.
According to an expert on the issue, namely Ole Dammegard who has extensively researched their false flag and psy-op operations over several decades, they do so in order to shift the blame on us; in other words, if they tell us in advance that they will do these nefarious acts and we do nothing to counter them, then the onus or blame will fall on us.
We all know that these are very powerful individuals who exert tremendous control and power over governments, financial institutions such as the BIS, IMF, central banks, organizations such as NATO and the United Nations, countless Think Tanks (many of which like the Hudson Institute support and promote war for generation of profits for the Military-Security Complex), the Bilderberg Group, the Council on Foreign Relations, a slew of secret societies such as the Freemason, Skull and Bones, the Illuminati, and so on, and so on. They are so deeply scattered and have their tentacles entrenched in all levels of society from the Media to Entertainment to Health Care to Education controlling virtually every aspect of our lives from cradle to grave.
So, whatever cryptic garbage they are spewing, we'd best take notice. And by doing so, we may put ourselves in a better position to counter their outrageous narratives and nefarious agendas.
Arguably, their most famous cryptic cover dates back to the 1988 issue whereby they were predicting a new world currency by 2018: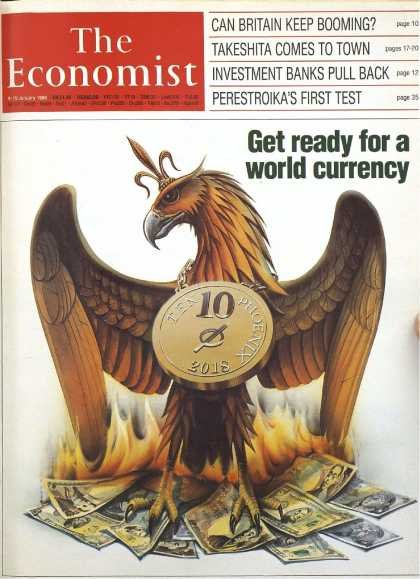 Well, 2018 is almost in the rear view mirror, and this prediction has yet to materialize. But it is quite apparent to anyone the least bit awake that the days of the US dollar as the global reserve currency are numbered (as could equally be the case for other major fiat currencies) and it shouldn't be a matter of decades before we get a replacement. Plus we all know that having a centrally controlled digital currency is their wet dream, as they would be able to trace, control, and even tax every single transaction on the planet and thus install their highly desired beast system.
These elite New World Order masters employ their generals such as the Soros', Clintons', Merkels', and Macrons' along with their other puppets such as Christine Lagarde from the IMF to do their dirty work, as these are soulless and spineless criminals who have no conscience and who have undoubtedly sold their souls to the devil himself.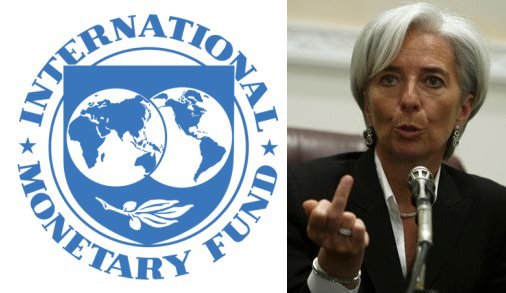 Christine Lagarde, Looter-in-Chief (a.k.a, Director General) of the criminal organization called the IMF
Personally though, I think they are years away from the implementation of a new world currency (at least in digital form), as they are so far behind the game in the world of blockchain technology and cryptocurrencies. Madame La Sorcière Lagarde herself was recently seen "testing the waters" in front of community developers and enthusiasts at a recent Singapore Fintech Festival with her Winds of Change: The Case for New Digital Currency speech. In the speech, she didn't even once utter the term cryptocurrency but rather refers to it as digitial currency in lieu. It's as if she doesn't want the notion of cryptography or privacy linked to the next paradigm shift in currency. For a supposedly smart woman either this technological given completely escapes her, or she is completely deluded.
Moreover, she is quite clumsy in her attempt to push for a centralized node or institution (such as the IMF) to be the backend processor of all the transactions while leaving the fancy user interfaces to developers from the Fintech and Crypto communities. All in all – and even though she does have a crafty and sly way with words – it is quite obvious and apparent that she is doing the dirty work to at the very least instill, like with Predictive Programming, the notion that it would be preferable to have a centralized authority manage the new beast.
Keep in mind that the IMF was founded upon the creation of the current world monetary system (at the 1944 Bretton Woods Conference). So, what this nefarious institution is projecting and jockeying for is most certainly not to be taken lightly.
On a side (but totally related) note, I strongly recommend an article entitled IMF Reveals That Cryptocurrency Is The New World Order End Game written by a brilliant author, Brandon Smith, which offers an interesting/alternate perspective on the matter.
Anyway, back to the cover of the 2019 issue.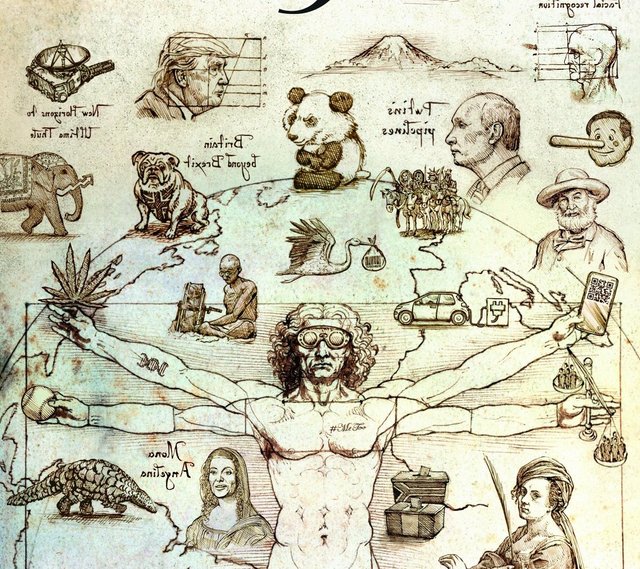 A very good initial point of research and short analysis of the cover was recently offered by a YouTuber named TheScariestMovieEver; the video is entitled The ''Illuminati'' Have A SECRET MESSAGE For Us In 2019

I will only offer a few of my own personal observations, as I am not adept in the matter of symbology, predictive programming, and the like but to make this article a bit more interesting I will nonetheless offer a few esoteric takes on the matter.
The focal/central point of the illustration points to a stork holding a bag with a UPC/barcode: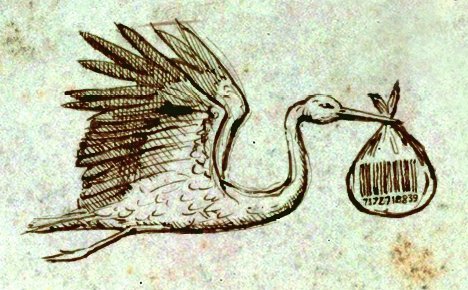 This could easily indicate that we are entering a new age of transhumanism due to advances in AI and robotics, at least that is one of their numerous agendas they want to push. You can already see them promoting the advantages: a smarter human, faster, stronger, with additional senses, and able to perform super-human feats. (kinda reminds me of the Six Million Dollar [bionic] man if any of you are old enough to remember the 1970s TV series). Living in China, I can already see parents willing to let their kids being implanted with anything that will give them a competitive edge in school. Inevitably and without a doubt this area will continue to develop by leaps and bounds for the years to come.
Next, directly under the stork, we see an altered version of Leonardo da Vinci's Vitruvian man wearing VR (Virtual Reality) goggles:

The figure wearing VR goggles denotes the human species now living in an "alternate" or virtual world. This notion is further substantiated by the smartphone he holds in his upper left hand (with a QR code on its screen). People are already totally immersed with their smartphones. I don't know how bad it is in other countries, but where I live in China the masses cannot even walk outside without having their eyeballs glued to their smartphones. The point here is that people will live in an altered state of consciousness, but in a bad way rather than in a good spiritual way. The masses will continue to be programmed in this virtual matrix. Moreover, the QR code could possibly denote the use of a future global digital payment system (as is already mainstream in China with Wechat). On the Vitruvian Man's left chest can be noticed the #MeToo text which quite simply denotes that this agenda (the further displacement between men and women) will continue to be pushed. As for the other items (marihuana leaf, baseball, and scales), I will leave it up to the reader to add their interpretations.
On the upper-right side we can see an image of a man's face with some text written in Leonardo's mirror writing form which reads 'Facial Recognition':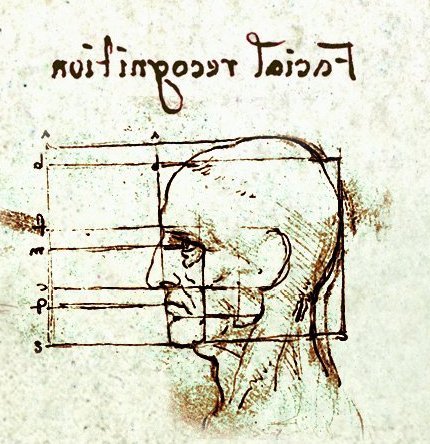 This is quite obvious that the elite want to overtly tell us that they are watching our every move and can track us anywhere we go – whether online (on our smartphones, social media, etc.) or offline walking in the streets, taking the metro, while driving our cars, in front of our smart appliances, etc. Basically, we have nowhere to hide.
On an additional note, there is a lot of "mirror" text on the cover which could denote that we are entering an era of reversal. In other words, black is white / white is black, right is wrong / wrong is right, truth are lies / lies are truth, war is peace, and so on.
To the right of Putin's Pipelines we can see Pinocchio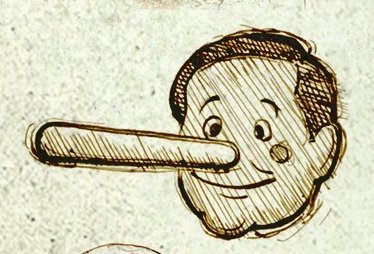 which could be an obvious reference to lies are good, as the wood puppet is smiling, happy, and comfortable not knowing the truth. Hence, they will continue to use mass media to spread their lies and the masses will gulp it up unashamedly.
Interestingly, India is prominently featured, perhaps because their economy is predicted to outgrow most national markets around the globe, especially given the trade war between the US and China as well as the Neocons' agenda for war with Russia.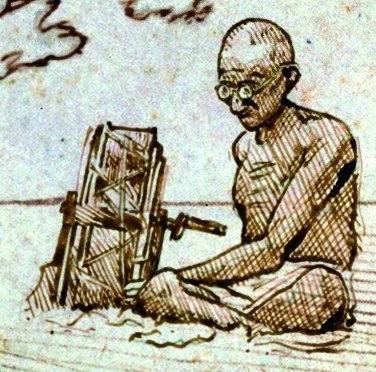 Gandhi making salt
Gandhi was quite famous for his 1930's Salt March whereby he lead his countrymen to protest the oppression of British rule. Perhaps this is indicative of another (not necessarily in India) movement against oppression. Take your pick as to where this may be, as we can see it around the globe. What do you think? Where could they be eluding to? France maybe?
Finally, I will end with their reference to the Bible's Four Horsemen of the Apocalypse: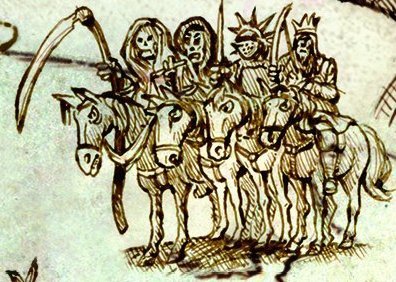 This is a very enigmatic story from the Book of Revelation (in the last book of the New Testament) and can be interpreted on so many different levels. But by many accounts the four horsemen symbolize: Conquest, War, Famine, and Death. Thus, this can denote any of the above.
And with the real possibility of a major, 1920's or 1930's style economic collapse, either of these scenarios remains highly likely. Conversely, there are some silver linings in the clouds of destruction; and one needs to carefully interpret what positive aspects can be brought about from such an ominous circumstance.
I recently spent a long time researching this particular allegory from an esoteric perspective to craft a poem entitled Four Horsemen and Seven Companions.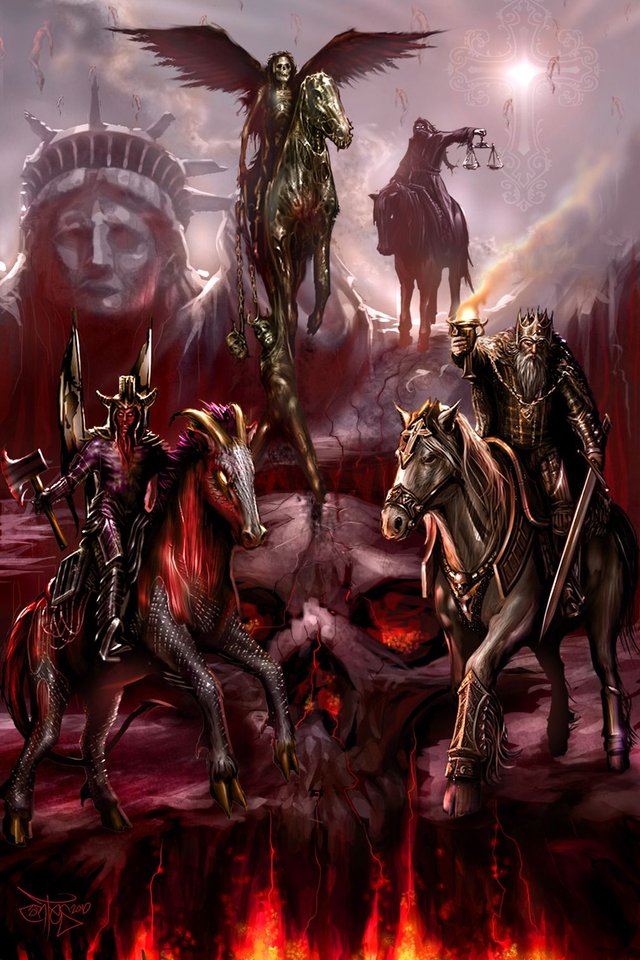 The elite tend to run in circles of secret societies and mystical teachings. And thus, by studying these esoteric and mystical aspects of existence and the greater world in which we dwell, one can get a greater perspective as to how they think and operate.
Anyhow, this is my take on the Rothschild's 2019 Economist trash rag cover. You thoughts, comments, and interpretations are most welcome and I would love to see them below in the comments section.
In Peace and Liberty,