El Chapo is captured. Politicians scrambled!
Aloha!
El Chapo has been the main ring leader in bribery and extortion of our very great leaders holding political offices. Should I cut to the chase?!! Fine; Waters, Pelosi, Schiffs, H.C., B.O., H.W.Bush; and their criminal gang of drugs and child-trafficking from Mexico to America.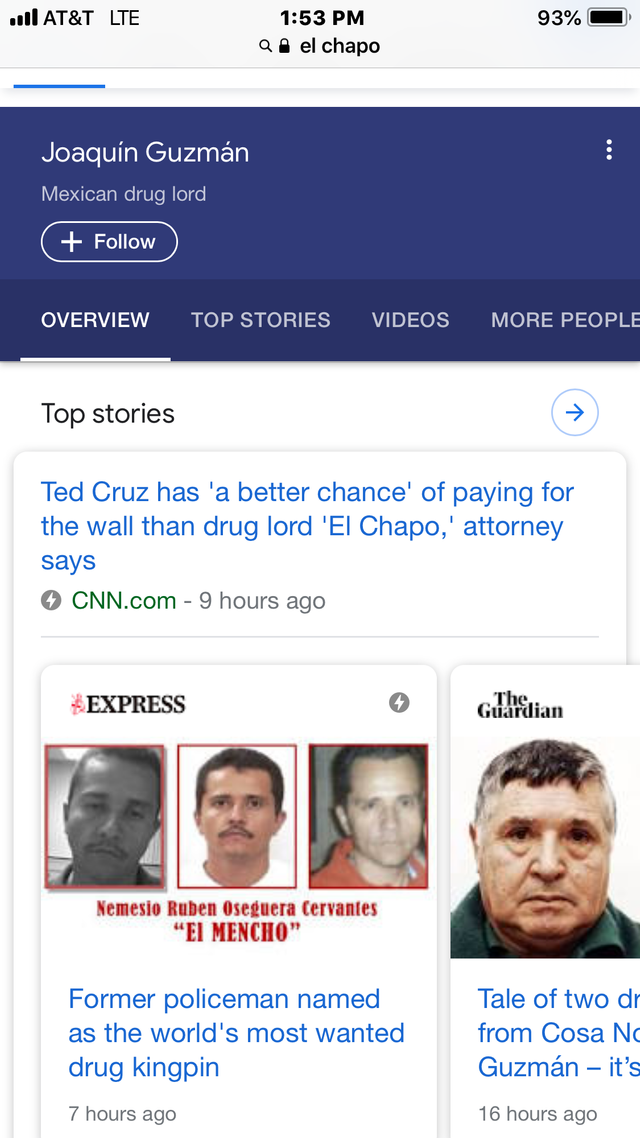 .
Please take what you need from this video and leave the rest to dust. I hope there was something meaningful here. We are all here to learn and evolve.
Aloha!