You are viewing a single comment's thread from:
RE: PCR Coronavirus Tests: Inaccuracy Issues Exposed
Very informative. Watched the interview with Dr Shiva and was really glad to see the different perspective he brought: what is an immune system? what is wellness? why is medicine and medical treatment seen so much as additive rather than subtractive? (Two wrongs don't make a right)
Upvoted by @aagabriel for having similarities to the #informationwar tag, posts like this anyone can add the tag #informationwar so we can more easily find and upvote them! (by @aagabriel)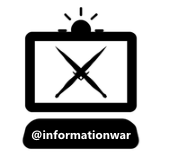 Our purpose is to encourage posts discussing Information War, Propaganda, Disinformation, and Liberty. We are a peaceful and non-violent movement that sees information as being held back by corrupt forces in the private sector and government. Our Mission.
Discord, website, youtube channel links here.
Click here and you can join the #informationwar curation trail and auto upvote fellow InformationWar writers!
Tutorials on all ways to support us and useful resources here