Trump Calling on Erdogan to Find Peace with the Kurds ! The Never Ending Wars of Others are No Longer Our Own ! The West is Tired of Policing Insurgent Nations ! !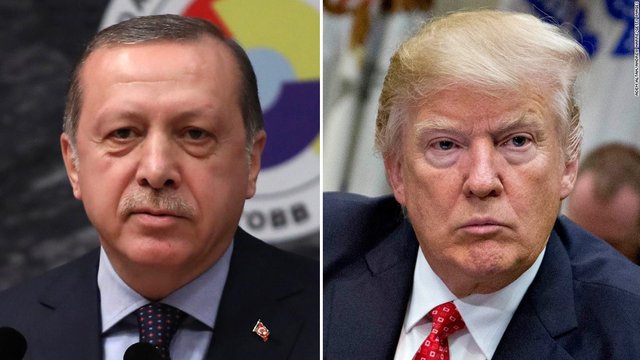 Trump writes a clear worded and extremely blunt letter to Turkey,s Erdogan telling him to be a brave man and negotiate for peace with his enemies to bring an end to the bloodshed of a thousand year old war and hatred ! Which praise be and thanks to Donald Trump is no longer our affair as we have left the theatre !
READ THIS I THINK HISTORIC LETTER FROM THE MAESTRO ! AN END TO THE NEVER ENDING WARS OF GLOBALIST EVIL !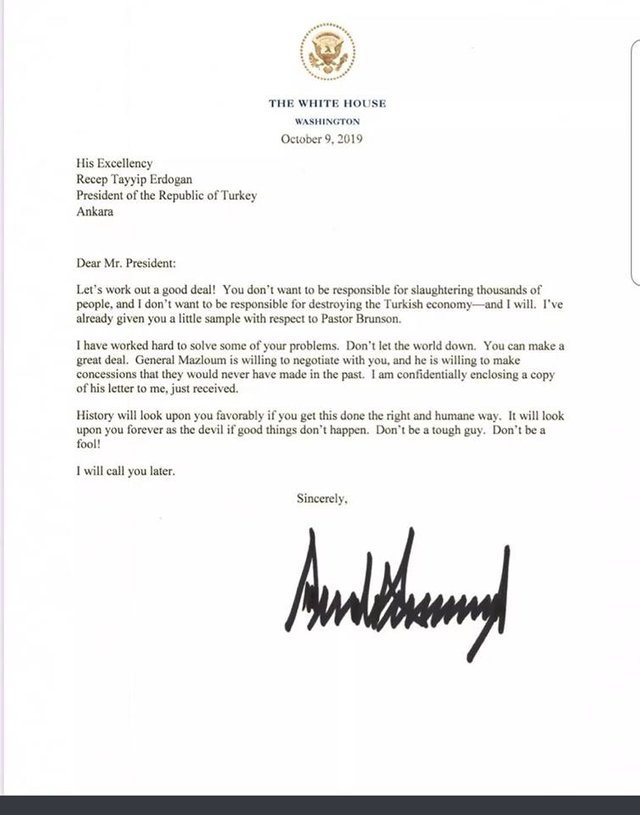 THANK YOU MR TRUMP FOR YOUR PERSEVERENCE ON THE ROAD TO PEACE AND FREEDOM FOR ALL MEN WHERE EVER THEY BE ! WWG1WGA !