Timothy Holmseth Acquitted Finally from the Wild and Disgusting Claims of People Searching to Destroy him and in so Doing Protecting their Dark Masters of Evil!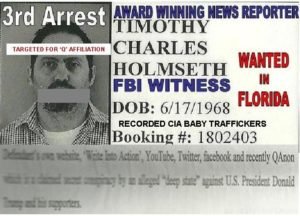 Tim Holsmeth , whistleblower against a huge Paedophile network existing in Elite circles in America has been hounded and agressed by Federal Bureaus to the point where he no longer felt safe or able to leave his home ! But now finally he has been reprieved from this huge and disturbing injustice and will be now called upon and appearing as he has always wanted as a key witness that will hopefully drive another nail into the coffin of this demonic criminal cabal exercising within American high political circles and hiding behind this shield of federal cloaking and intimidation techniques to abuse and hurt countless children over the period of decades !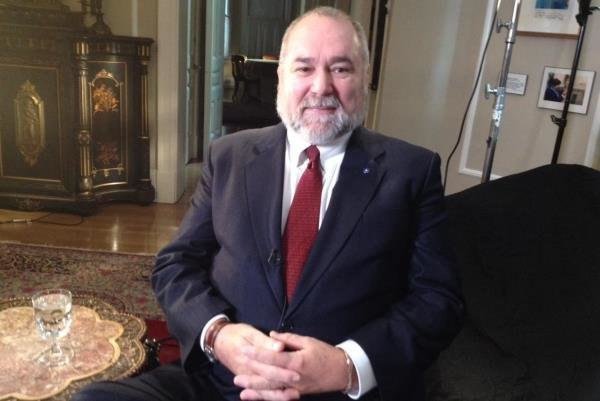 ROBERT DAVID STEELE article 2 days ago:
Mr. Tim Holmseth is a registered witness per a protective order from the Judicial Commission of Inquiry into Human Trafficking and Child Sex Abuse under Presiding Judge Sir John Walsh of Brannaugh. The death threats against Mr. Holmseth are being taken very seriously. Polk County law enforcement is now fully briefed — they wlll not be fooled again, and any further attempts against Mr. Holmseth — both procedural and violent — will be elevated immediately to the federal level. If it is not obvious to these criminals, their former CIA and FBI cohorts are now under sealed indictments and will be of no use to them. The White Hats helped our President harvest the NSA database and we have it all. It's time for these criminals to think about exit strategies — emigration to Israel is certainly one option. I continue to strongly favor a Truth & Reconciliation strategy — our focus is educational, not punitive.
I am very pleased to see that Florida is cracking down on bad judges. There are many more to be removed — some of them murderous pedophiles and many of them actively protecting people who are in the business of buying, selling, raping, torturing, and murdering children.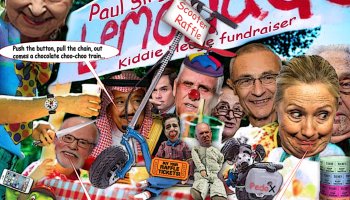 Mr. Timothy Holmsworth, the individual against whom the Judge signed a restraining order on the basis of false testimony, is a registered witness for the international Judicial Commission of Inquiry into Human Trafficking and Child Sex Abuse. Because of the depth of depravity in Broward County across judicial, political, and commercial positions, we are considering a hearing in the USA on the material that he has posted online. The restraining order against him in Minnesota has been vacated; I would be delighted if state authorities moved to vacate the current restraining order against him in their state, and proceeded to investigate those seeking to defame and incarcerate Mr. Holmsworth, both for perjury against Mr. Holmsworth and for their alleged crimes against humanity in collaboration with rogue elements of the federal government.
As Chief Counsel and US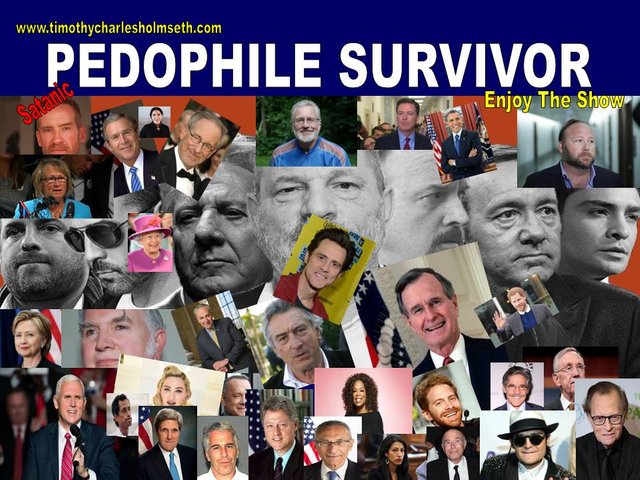 So Question, do you see the face of Donald J Trump in that meme above showing all of the people named by Holmseth as being in this " circle " of sexual and satanical deviants ?? As it seems @ura-soul is convinced that this for many of us, Great POTUS is somehow involved in all of this ! Another disgusting character assassination tactic of the DS offered to us through places like Steemit and elsewhere by Shills working to protect Evil while claiming to be fighting it ! Shame on you @ura-soul and all the people that vote on your garbage and put it into full view of unknowing and less discerning readers as me !