The 2020 Bitcoin Halvening: Clear Price Chart Shows a Big Run Up is Honestly Due. | 527 Days Away Folks. - May 26th 2020.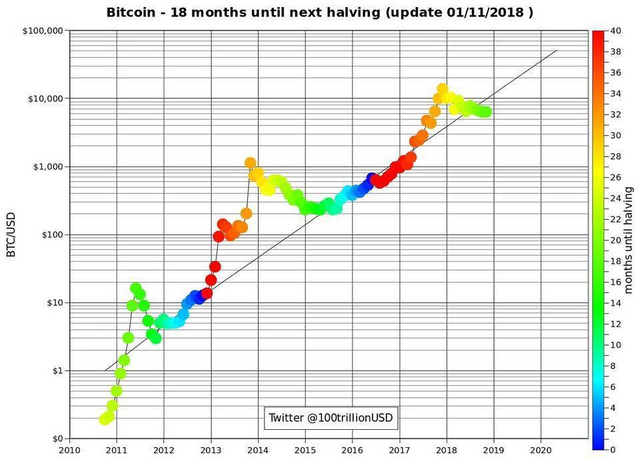 ---
In the Information War, it's great to have charts & related info.
17 months now, til the next #Bitcoin mining reward being cut in half as per consensus rules. The green to blue areas show the run up to the halvening. #BTC
Big picture $btc price chart.
As of today, it is ~527 days away / Reward-Drop ETA date: 26 May 2020 17:06:02
---
Check it out here: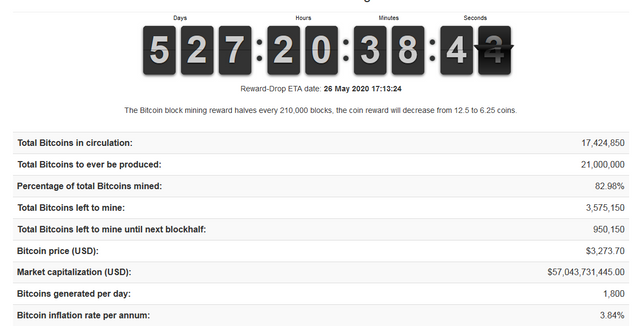 ---
Thanks for stopping by.
Give Me Liberty.