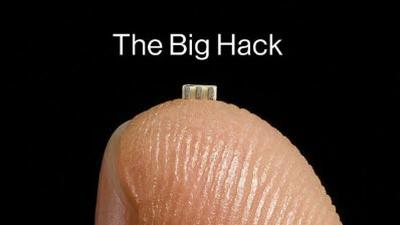 Source ZeroHedge
The Tech World was rocked today by the extraordinary news that China has managed to place a sand-grain size Spy Chip on motherboards manufactured by SuperMicro - supplier of 80%+ of Server motherboards.
https://www.extremetech.com/computing/278164-supermicro-servers-completely-compromised-by-chinese-hardware-backdoors
https://www.zerohedge.com/news/2018-10-04/explosive-report-details-chinese-infiltration-apple-amazon-and-cia
This chip allowed China to hack into and control any aspect of any computer connected to a network which had a compromised server motherboard. Reports say hundreds of the world's biggest companies are affected, but I'm sure it will end up being hundreds of thousands.
Unlike the consumer motherboard market where there are tens of suppliers, Supermicro completely dominates the server motherboard market. I was just looking at buying one to host a Steem witness. Lucky I chose another brand!
Look for this revelation to have massive repercussions as almost every server out there is potentially compromised and now that this has been revealed other hackers can use the same backdoor!
This hack fundamentally undermines the model of centralised data storage and processing pushed by all the Tech giants. No centralised cloud based storage or processing system is secure.
Only decentralised systems with a wide variety of systems from a wide range of manufacturers can be secure in this environment.
Its a huge lesson in the mistake allowing China to dominate global manufacturing, particularly in technology.