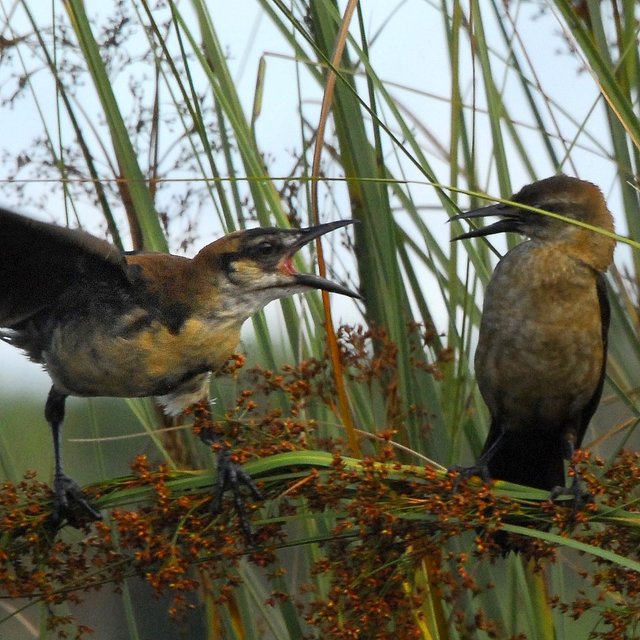 (Image source: Wikimedia)
I'm not sure if this contest is still open, but it looked like so much fun that I decided to participate anyway. The contest is to create a four-sentence post using the same first letter for each word. Here goes:
Great-grandma Gertie gave Greta green garnets. Greta gloated, got Gertie gaudy gems, gobbled good grapes. Grumbling grackles gnawed Greta's garnets. Greta's grief grew, gashing great-grandma Gertie's glee.
Thanks @apolymask and @charisma777 for bringing these contests to my attention and encouraging me to participate! 
(Note: The grackles in this image are not eating garnets, but bear with me :-D)
Links
Information Finding Championship Round 18
Information Finding Championship Discord Chat
Newbieresteem Discord Chat