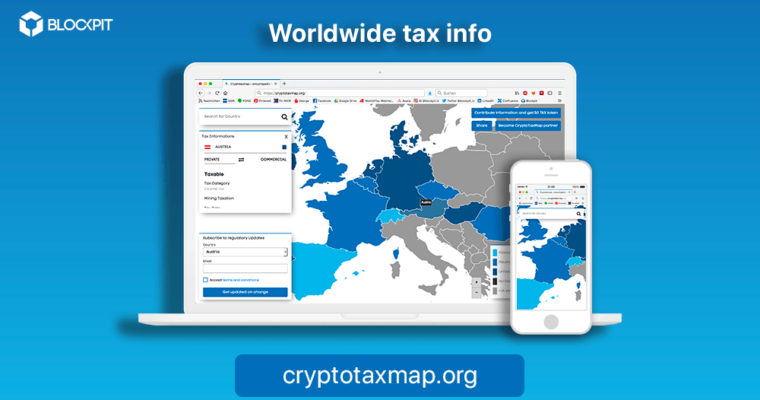 Image source: images.google.com
Blockpit is developing an interactive map for crypto taxation, providing an overview of tax regulations for crypto traders worldwide. The open-platform project already contains information on numerous European countries and is constantly being expanded with the help of user participation and worldwide cooperation with tax consultants.
With every passing day, crypto market regulations are tightening, making it difficult for traders to keep track of the current legal situation. A crucial topic: the crypto control. Since there is still no uniform approach, every country works for itself when it comes to tax reporting. The Austrian company Blockpit tackles this problem with its project "CryptoTaxMap" To reduce the legal complexity of crypto users worldwide, the company has developed an interactive map that provides reliable and timely information on the tax treatment of cryptocurrencies.
CryptoTaxMap.org

The interactive website cryptotaxmap.org shows a world map with country-specific details of the tax regulations. The map already contains information about the majority of Europe, the US, Russia and many other countries, but the global expansion is already underway. "The goal is to fill the entire map to provide a reliable platform for the entire crypto sphere," says Blockpit CEO Florian Wimmer. The platform is accessible for free and also offers the opportunity to register for legal updates by e-mail.
---
Don't miss out on my next post! Follow me @tradewonk / tradewonk.com