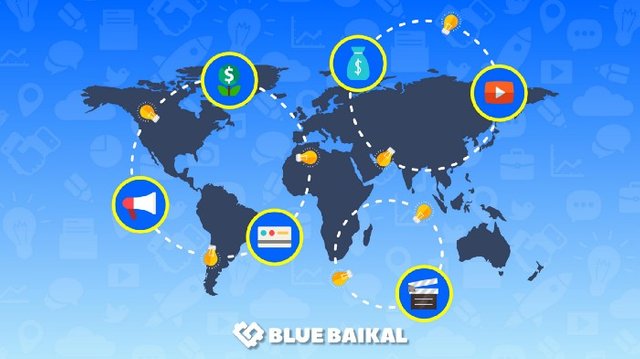 The evolution of the internet has revolutionized how people interact and how information is communicated. In the early days of the internet, online advertising was more straightforward than it is today. Communication channels were fewer and it was easier to reach out to specific targets.
Today, achieving advertisement goals have become very difficult and the competition in the sector of online interaction has become fierce. Due to the need to meet up with these goals, internet users are adopting more direct systems that help in reaching out to their target audiences. The ideology behind this trend is what has given rise to the powerful rise of influencer marketing.
What Is Influencer Marketing?
To put it simply, an influencer in today's online marketing industry represents an individual who leads a huge amount of followers on social media. These individuals most often serve as authorities in specific fields where they may have some unique expertise.
The impact of an influencer stems from the fact that such an individual has over time, been able to win the loyalty of a large number of followers who would easily work with any recommendation coming from the influencer in question.
The Growth of Influencer Marketing
The growth of influencer marketing correlates with the advent and expansion of the various social media platforms. This has occurred mainly over the last decade as Facebook, Twitter, Instagram and other social media platforms became more prominent.
In 2017, 86% of marketers were found to have engaged the services of influencers to pursue their content marketing strategies, out of which 88.5% agreed that such a strategy was a valuable part of their marketing plans. Over the past three years, there has been a 1,500% increase in the number of google searches for "influencer marketing". This is a remarkable rise in influencer marketing.
On the side of the influencers themselves, this system of passive revenue generation has evolved into a huge opportunity that they are already building careers out of. Many internet users have now found ways of consciously building followership, either by rendering expert services or by playing controversial roles and attracting attention to themselves. Bottom line, they all focus on generating huge bases of followers who are loyal to them.
Influencer Marketing Today
Product and project owners have devised ways of patronizing this system of marketing because of the direct and measurable value that it offers. This is something that is very different from what used to be attainable through the early marketing systems of the internet.
In today's advertising systems, most advertisers contract these influencers independently, based on their fields of expertise and the requirement of the advertiser. Hence, in the current state, most of these influencers operate a freelance service delivery system without any particular industry definition.
The Future of Influencer Marketing
With the advent of blockchain technology and the introduction of a more organized distributed system that allows for independent practice, a better defined and more efficient influencer marketing system is set to be established.
The innovation by Blue Baikal gives us a clear explanation of this emerging new system of influencer marketing. The platform brings these influencers to one place and provides them with essential tools that can help them to maximize opportunities. This makes it easy for even advertisers to find the right influencers, who may end up with influencers that are not relevant to their fields.
With Blue Baikal, being a platform that enhances the entertainment industry, more focus is achieved and resources properly managed. Advertisers can be sure that the influencers that they work with are very relevant to their courses, and the blockchain tokenized transaction system enables a transparent affair between the parties involved.
Blue Baikal has indeed provided a model that will eventually become applicable to other industries where marketing is necessary. Therefore such innovations will definitely have even more significant influence on the powerful rise of influencer marketing than we have already seen.
※ Our project introduction : https://www.bluebaikal.io
※ Our alpha version (Steem Based) : https://www.bluebaikal.com/