Sunday, It's Time to Play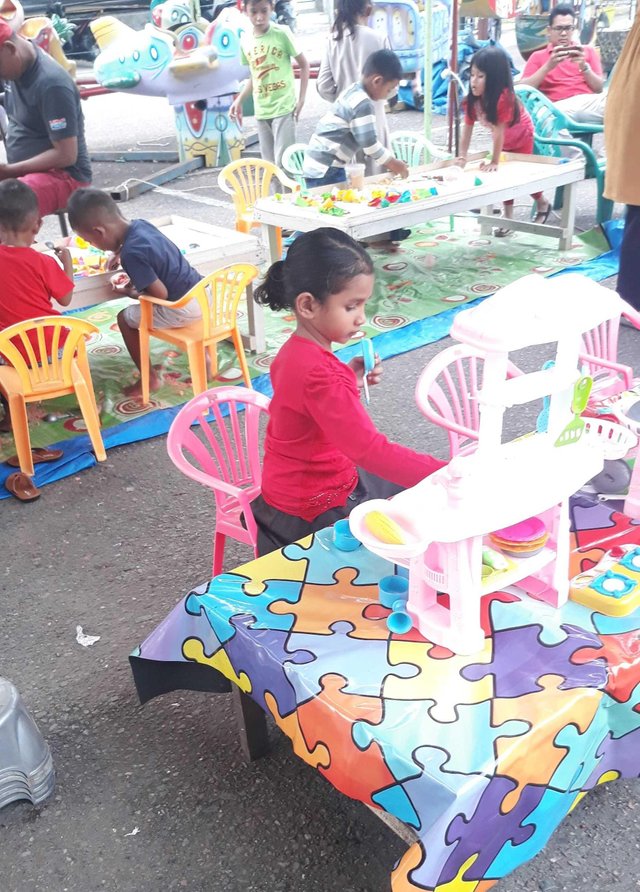 ---
Today is sunday so i with my little girl come out to Bireuen. As i live in a small town so we don't have a big play ground for children just a small place with several kind of playing. Usually i come here together with my brother and his son but today they are heading to the beach and my girl want to come here.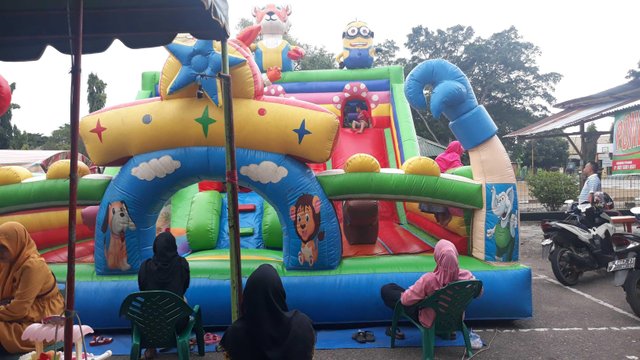 There is a baloon house here for kids to play my daughter love this place to jump with other place but i can't let her play without my attention to keep her save.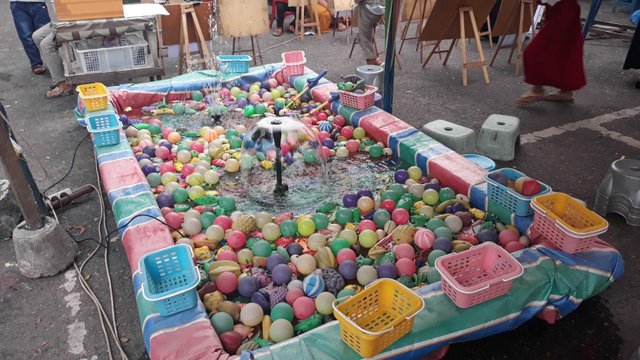 A small pool with plastic fish for fishing. My daughter try this sometimes.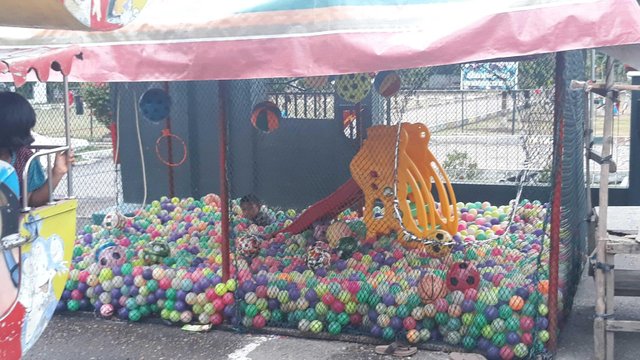 ball pool, we call this place MANDI BOLA mean bath with ball. Usually this place for kids with 3 years old.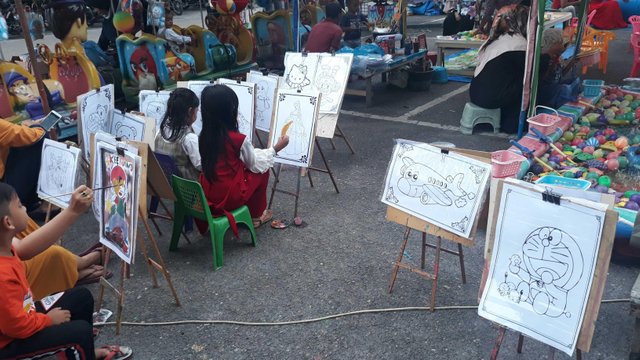 If your kid love to drawing and painting this one is suit him/her. My daughter loves this one too. She usually paint a flower. If you leave around Bireuen town and you have kid, you can try this place sometime to have fun. Eventhough you are a busy man don't forget to spent time with your kids. It's important to help your kids growing well.