Telur merupakan sumber protein hewani yang baik untuk dikonsumsi, karena telur memiliki banyak mengandung nutrisi yang tinggi.
Tetapi disini saya mendapatkan telur yang begitu aneh tapi nyata, oleh karena itu telur yang satu ini ternyata lebih beda dari biasanya, inilah telur yang saya temukan tadi di kandang ayam saya, ternyata telur yang satu ini lebih kecil dari telur yang lainnya.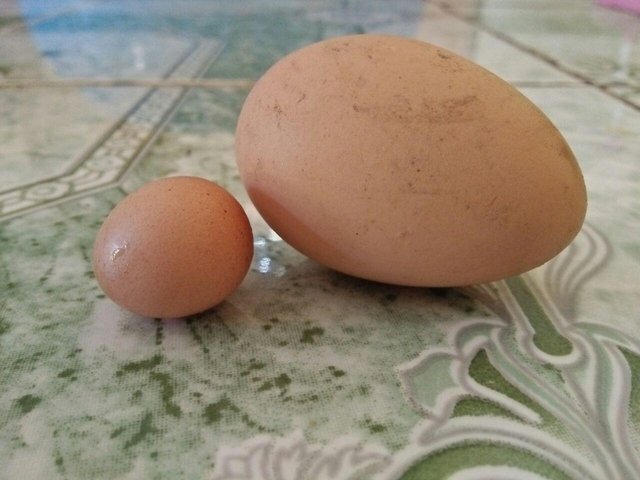 Pada umumnya telur ayam ini sangat banyak di konsumsi dikalangan masyarakat.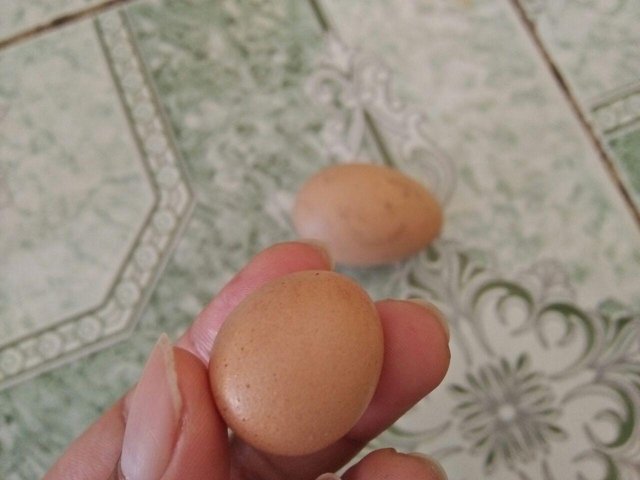 Semakin majunya masyarakat maka semakin tinggi Pernyataan tersebut bisa dibuktikan sendiri dengan banyaknya permintaan telur dipasaran.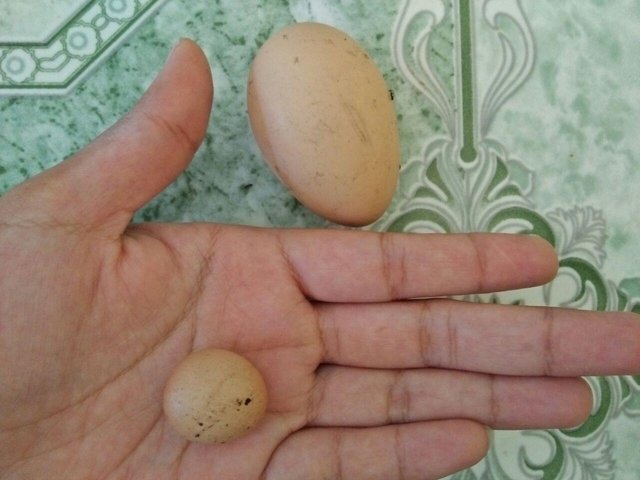 Nah, selain memiliki banyak manfaat untuk kesehatan tubuh, telur juga bisa kita olah menadi berbagai macam jenis makanan.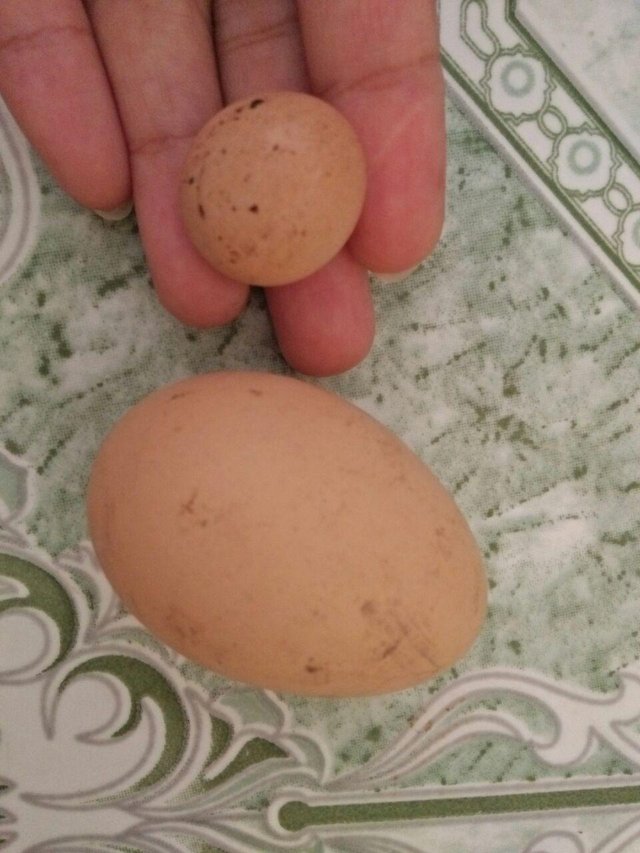 ENGLISH :
Eggs are a good source of animal protein to eat, because eggs contain high levels of nutrients.
But here I get eggs that are so strange but real, therefore this one egg was more different than usual, this is the egg that I found earlier in my chicken coop, it turns out this one egg is smaller than the other eggs.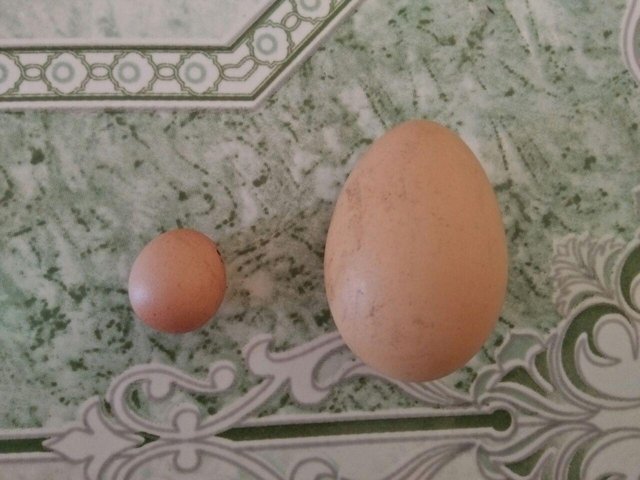 In general, chicken eggs are very much in consumption among the community.
The more advanced society the higher the Statement can be proven itself with the many demands of eggs in the market.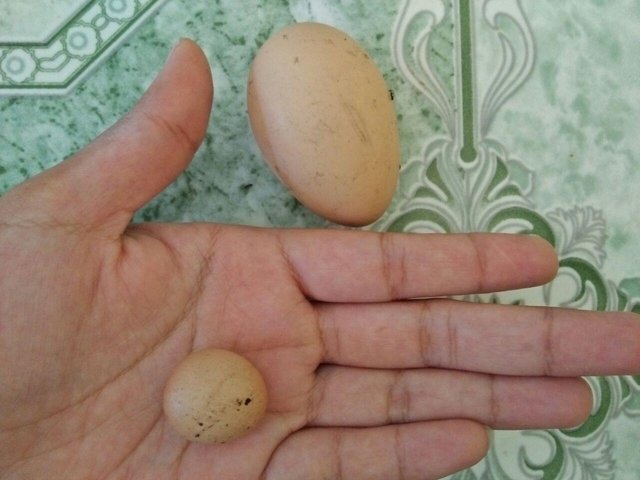 Well, in addition to having many benefits for the health of the body, the eggs can also we though menadi various kinds of food.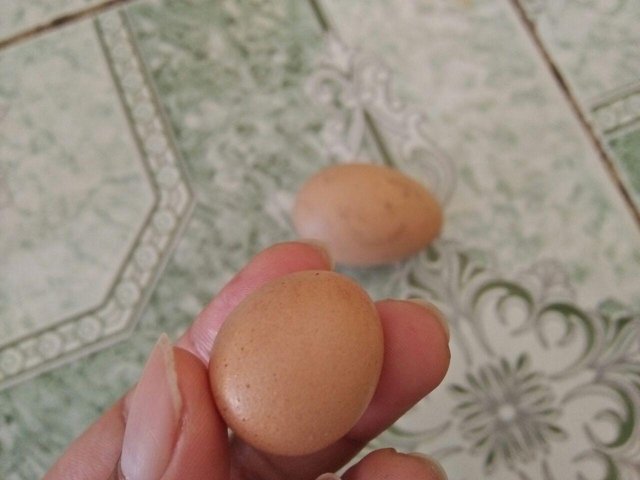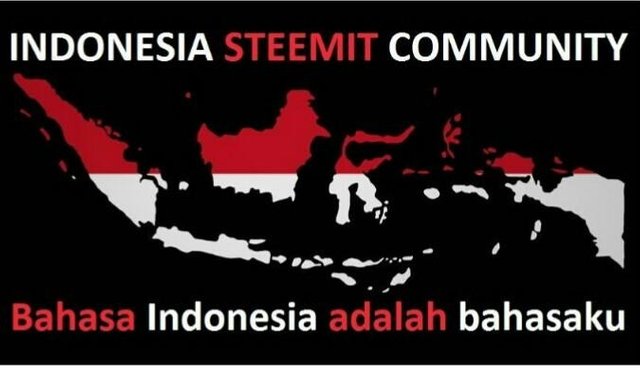 SALAM KOMUNITAS STEEMIT INDONESIA