Hi everyone. Hope y'all always in a good condition.
This time i wanna share to you about our team glory of "Portekim (Chemical Engineering Sports Week) 2018".
Hai semua, semoga kita dalam keadaan sehat selalu.
Kali ini saya akan membajas tentang kemenangan tim kami di kompetisi "Portekim (Pekan Olahraga Teknik Kimia) 2018".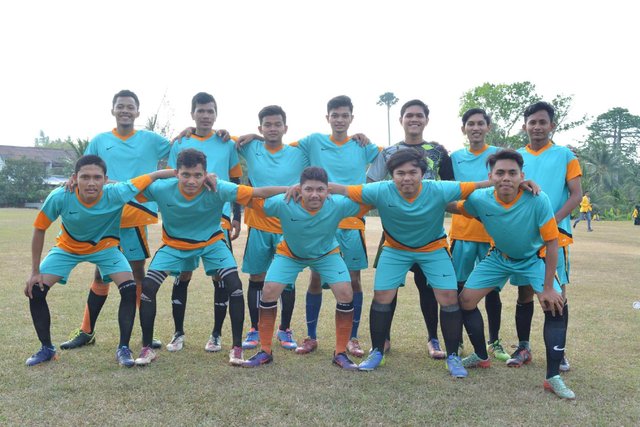 This is a yearly event that held by Chemical Engineering Polytechnic of Lhokseumawe. This event participated by seven teams of the Chemical Engineering Collegers in Polytechnic of Lhokseumawe. The main event is Football and the most reward too.
Acara tahunan ini diselenggarakan oleh Teknik Kimia Politeknik Lhokseumawe . Diikuti oleh tujuh tim dari mahasiswa jurusan Teknik Kimia. Lomba utamanya adalah Sepak Bola dan hadiah nya juga yang paling banyak.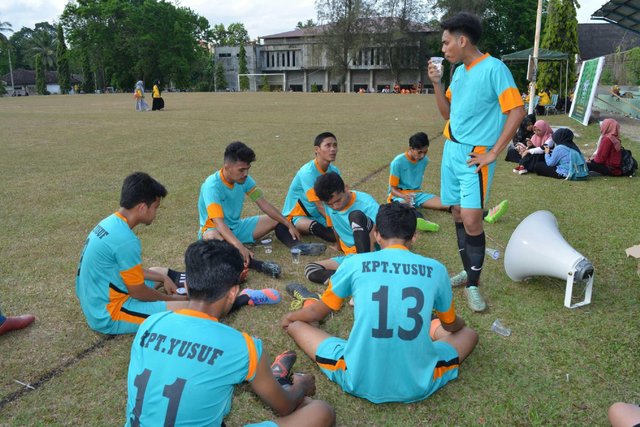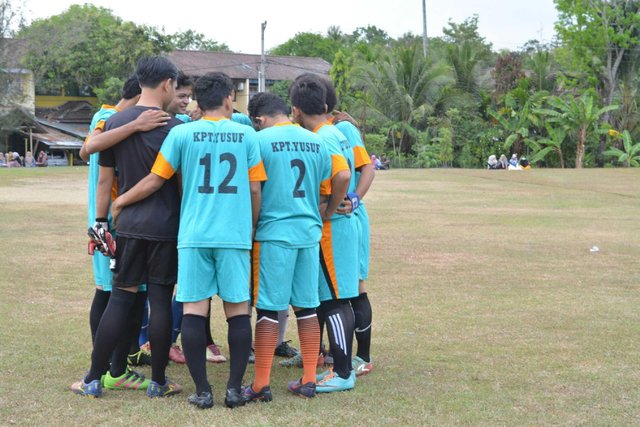 Our team name is Ben LNG fc and we have 13 players in this team, 11 players are main players and 2 players are the substitute. We played hard in every match and we got no lose so we can get the final.
In final match we met Pelakor fc which is our junior in college. In regular game we got 1-1 at the score so the match must continue with penalty kick. Finally we won the the game with 4-2 at the score.
Nama tim kami adalah Ben LNG fc dan kami memiliki 14 pemain, 11 pemain inti dan 2 pemain cadangan. Kami bermain dengan sungguh-sungguh di setiap pertandingan dan hasilnya kami tidak pernah mengalami kekalahan dan kami pun berhasik masuk final.
Di pertandingan final kami melawan Pelakor fc yang mana mereka adalah adik kelas kami. Pada waktu pertandingan reguler hasil skor nya 1-1 sehingga pertandingan dilanjutkan dengan adu penalti. Akhirnya kami menang dengan skor 4-2.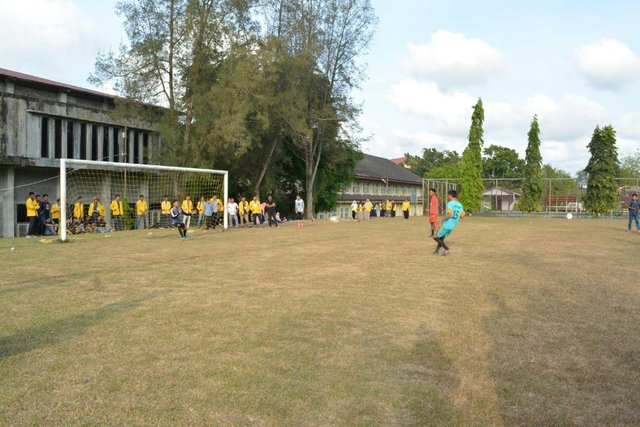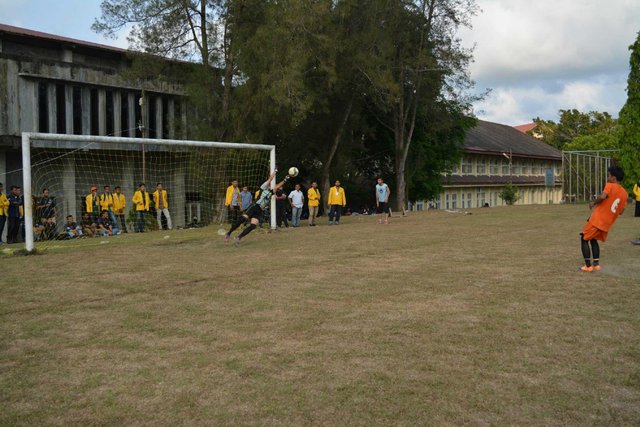 Three years this event held and we always get the final match. In our first final, we lose the game with 2-1 at the score so our team become the runner-up. But we won our second and our third final and we become the only one who won this event for twice in two years. A new record in Chemical Engineering Sports Week.
Proud of us.
Tiga tahun acara ini kami ikuti dan kami selalu mencapai final. Pada final pertama kami, kami kalah dengan skor 2-1dan kami meraih peringkat kedua. Tapi pada final yang kedua dan ketiga kami berhasil melibas lawan-lawan kami dan meraih juara. Itu merupakan rekor baru digelaran Pekan Olahraga Teknik Kimia.
Sangat membanggakan.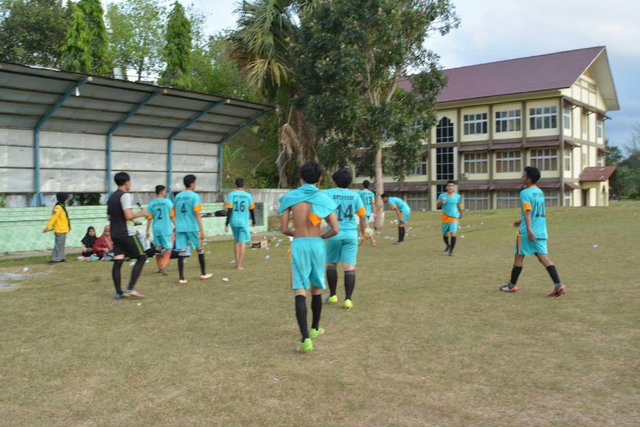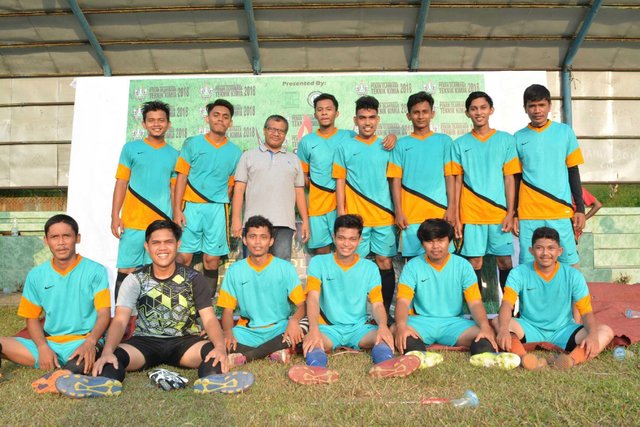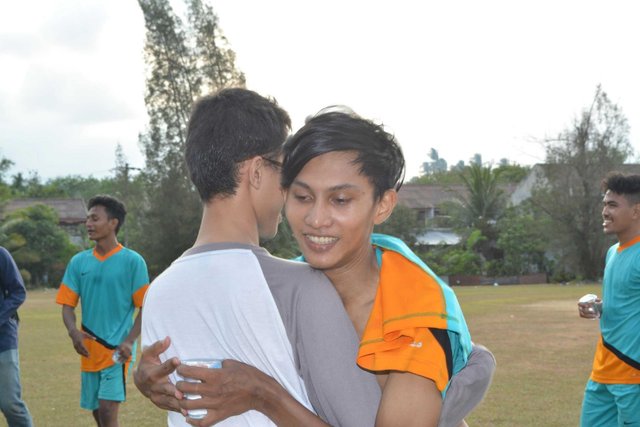 We got a million rupiah of the reward. Very memorable moment from our last tournament in this Sport Week.
Kami mendapat hadiah sebesar Satu Juta Rupiah. Sungguh momen yang tak terlupakan dan juga ini merupakan turnamen terakhir kami di acara Pekan Olahraga ini.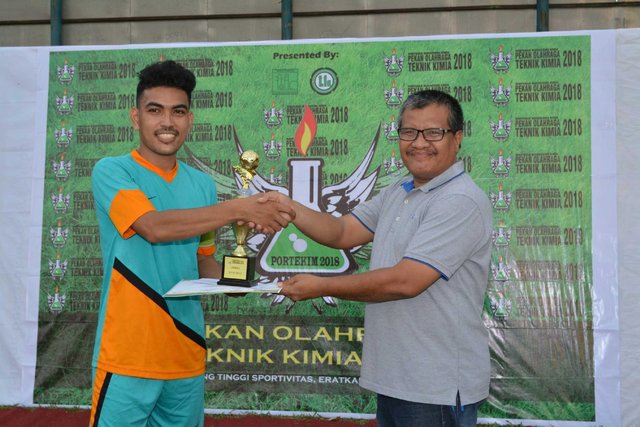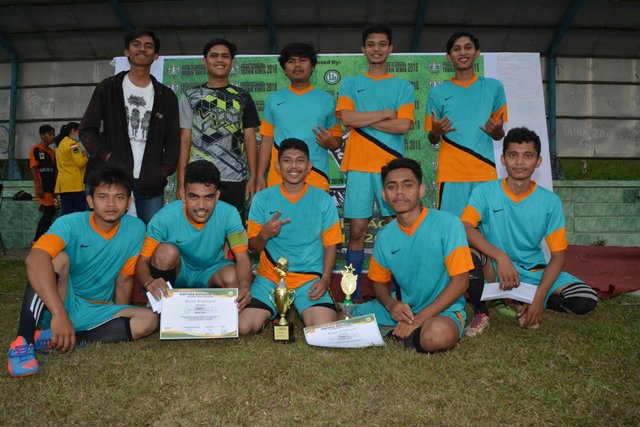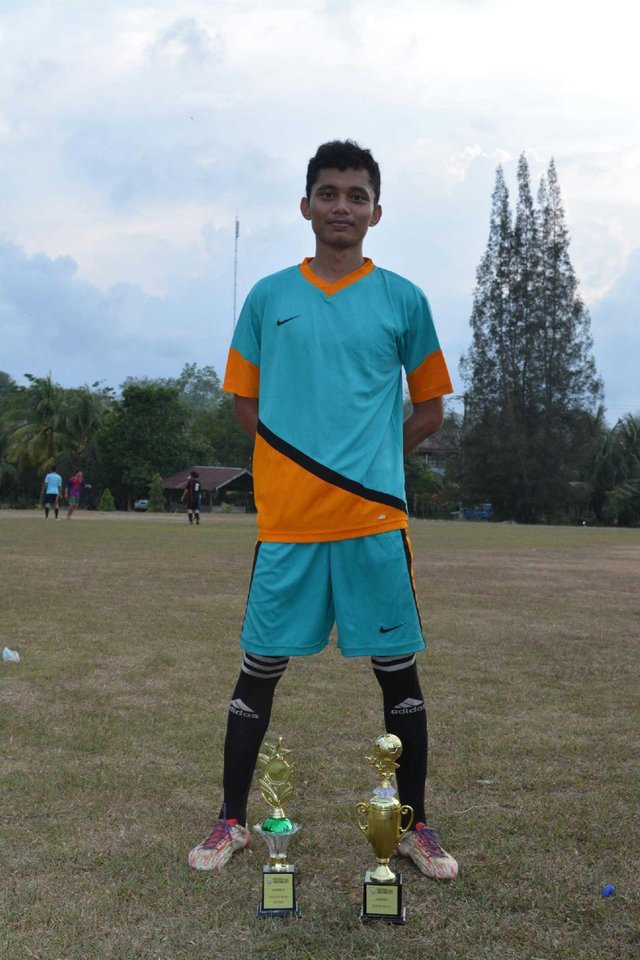 I think enough for this article. Thanks for read this guys.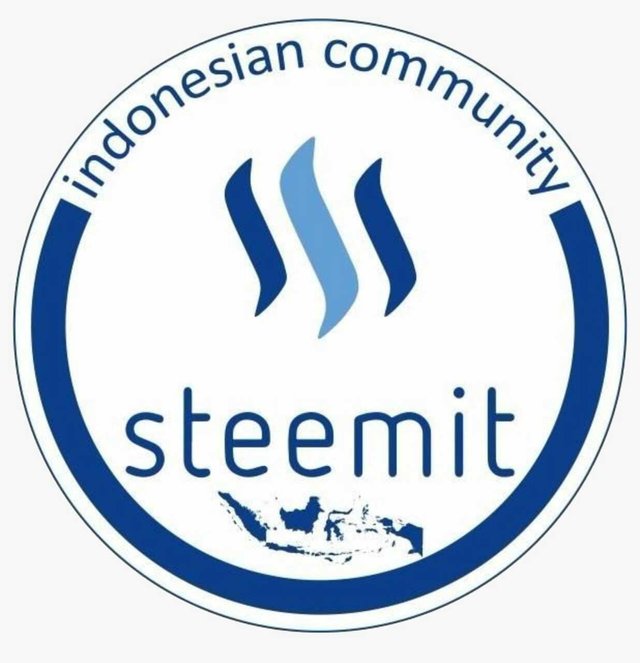 FOLLOW, UPVOTE, AND RESTEEM