Belakangan harga Steem dan SBD kian amblas, pasca fenomena ini gairah Steemians untuk melanjutkan "hidup" di Steemit mulai pudar. Semangat juang yang digembar-gemborkan tak seindah ketika Steem dan SBD berada di puncak kejayaan.
Di persimpangan inilah Steemians mengalami krisis semangat, jangankan untuk menuangkan ide dalam tulisan. Sekedar singgah mengunjungi postingan Steemians lain saja enggan rasanya. Atau yang lebih parah, gairah untuk menyentuh dan login pada akun Steemit pun berat rasanya.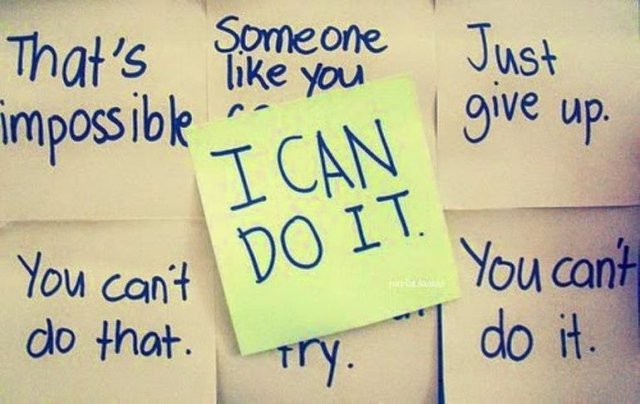 Source
Kalo sudah seperti ini lantas siapa yang harus dipersalahkan..? Hidup segan mati pun tak mau, yah itulah peribahasa yang menggambarkan kondisi seperti ini bagi sebagian Steemians. Untuk melanjutkan produktif dan menghasilkan postingan kembali rasanya berat. Entah karena ketidakmauan atau bisa jadi pesimis dengan hasil yang diperolah nantinya.
Dalam hati ada niat ingin menyudahi semuanya, tapi dari lubuk hati paling dalam ada yang berbisik meski lirih, sabar semua ada waktunya. Tanpa terasa pergulatan batin antara realita dan harapan pun terjadi, dari sinilah Steemians akhirnya mendapati kebuntuan di ruang kosong tanpa adanya celah yang menuntunnya pada jalan keluar.
Heiii kalian yang merasakan berada pada situasi semacam ini, come on...Tak ada yang harus diratapi dan disesalkan, saat ini salah satu cara terbaik yang harus tetap kita perjuangkan adalah daya tahan. Sebaik apapun postingan kita, sekuat apapun dukungan yang kita punya, tanpa daya tahan rasanya mustahil.
Lantas dari mana kita punya daya tahan yang kuat itu? Yah hanya kitalah yang bisa menjawab dan menemukannya.
Be strong and never give up..
Sampai jumpa postingan selanjutnya ya..
Terima kasih kepada Kurator Indonesia @aiqabrago dan @levycore, teman-teman Komunitas Indonesia atas dukungannya..
Salam hangat,