My Child's Primary School/ Sekolah Dasar Anak Saya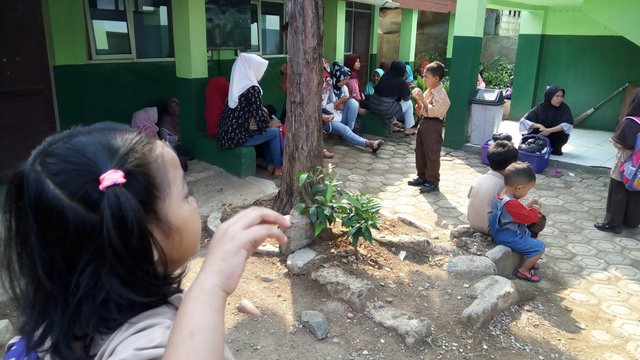 In the past, I drove my child to elementary school near the house because at that time I was on vacation so I would take the child for a while when the wife of the minister was busy with the kitchen and the child wanted to be taken by her father.
Pada waktu yang lalu saya mengantarkan anak pergi ke sekolah dasar di dekat rumah karena pada saat itu saya sedang cuti jadi untuk sementara saya antar anak dulu ketika nyonya menir sedang sibuk dengan urusan dapur dan anak merengek ingin di antar oleh ayahnya.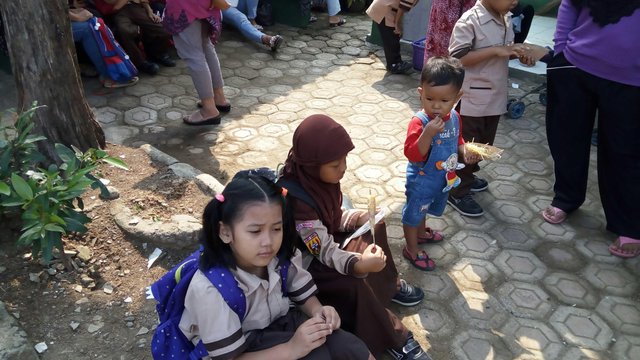 There is a feeling of happiness when taking children to school indirectly. I can see who he is friends with, the way he learns and sees the independence of my daughter because my child is still in grade 1 school. afternoon school, my child gets a good school with a duration of study up to 3 hours after that followed by additional tutoring.
Ada perasaan bahagia saat mengantar anak ke sekolah secara tidak langsung saya bisa melihat dia berteman dengan siapa, cara dia belajar dan melihat kemandirian anak perempuan saya karena anak saya masih sekolah kelas 1. Sekolah di sini di bagi menjadi 2 kelas satu sekolah pagi dan yang kedua sekolah siang, anak saya kebagian sekolah wiang d ngan durasi waktu belajar sampai dengan 3 jam setelah itu dilanjutkan dengan les tambahan.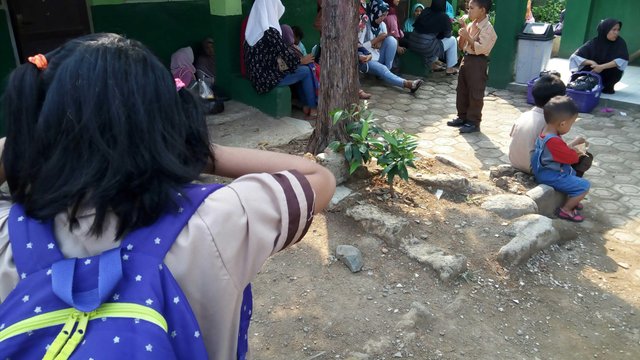 To bring children to school here is dominated by mothers understand because the father went to work to earn a living, so there was a feeling of awkwardness and shame because I was a man who delivered my child to a girl.
Untuk mengantarkan anak ke sekolah disini di dominasi oleh para ibu-ibu maklum karena sang ayah pergi bekerja mencari nafkah, jadi ada perasaan canggung dan malu karena saya seorang laki-laki yang mengantarkan anak saya yqng perempuan.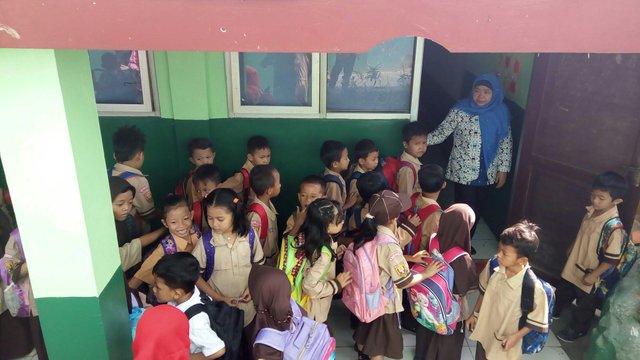 Before entering the class, my child lined up neatly while greeting the teacher with the aim of practicing discipline and until my child entered, he should not enter the room, so parents had to wait outside not to enter the room. Even though my son came in, I went outside and picked up again around 11:00 a.m., leaving my child to the neighbor if there was anything to help call me because I had to pick up the lady in law, sometimes I had to answer questions from mothers or Jeng -Where's his mother?
Sebelum masuk kelas anak saya berbaris rapi sambil mengucapkan salam kepada guru dengan tujuan melatih disiplin dan sampai anak saya masuk tidak boleh masuk sampai ruangan, jadi orang tua harus menunggu diluar tidak boleh masuk ruangan. Samapi anak saya masuk saya pergi ke luar dan menjemput lagi sekitar jam 11 siang, sambil menitipkan anak saya ke tetangga kalau ada apa-apa tolong telepon saya karena saya harus menjemput nyonya menir, kadang saya harus menjawab pertanyaan dari oara ibu-ibu atau para Jeng-jeng kemana ibunya😁😁😊?