Hello, friend steem, all this time I will share, about the benefits of this mangosteen fruit. The benefits of mangosteen are very phenomenal and until now he is called the queen of fruits because of their super-effective properties. Mangosteen can treat and prevent various dangerous diseases such as cancer, this is what makes it a super extraordinary fruit.
The results of the research revealed that the mangosteen fruit and the peel of the fruit are rich in 40 more xanthones which are one of the most beneficial antioxides in the world.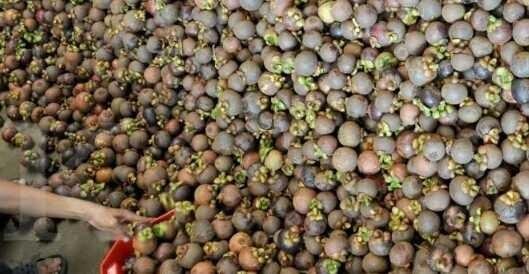 The benefits of mangosteen not only have the super substance "xanthones", the fruit also contains polycasanides, cathechins, and polyphenols which are one of the anti-bacterial and anti-bacterial ingredients. Keep in mind Xanthones are one of the main active components of mangosteen.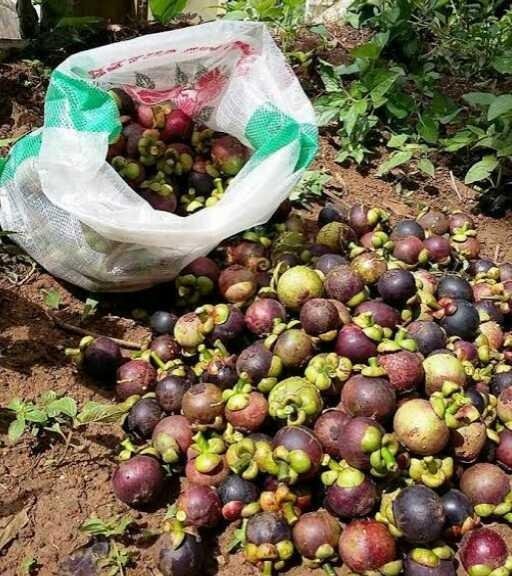 **Mangosteen Fruit Content**

In addition to super substances that we call xanthones, mangosteen also has high levels of vitamins and minerals.
Vitamin C, BI & B2
Iron, niacin, protein, fiber fiber, calcium, and others.
*Benefits of Mangosteen for the Health of the Human Body
Mangosteen fruit is very rapid in Indonesia, we almost every day hear advertisements about this one super fruit. From various testimonials circulating and information gathered from various consumers who have used this super fruit, here are some diseases that can be overcome by mangosteen.
1. Helps prevent and combat Alzheimer's and Parkinson's disease
 2. Eliminating allergies
  3. Maintain intestinal health, can overcome diarrhea, constipation, stimulate normal intestinal health.
 4.Maintain healthy brain and nerves
 5.Overcoming cataracts
 6.Migraine headaches
 7.Reduces stress and depression
 8.Reducing Cholesterol
 9.Helps prevent obesity
10.Prevent premature aging.

this is the benefit of this mangosteen fruit, but for those of you who like this fruit, you can try it.
This is information from me apologizing if there is a shortage and this is what I can say, thank you all from me.