Mengenang Pabrik Kata-kata, Mengarungi Samudera Steemit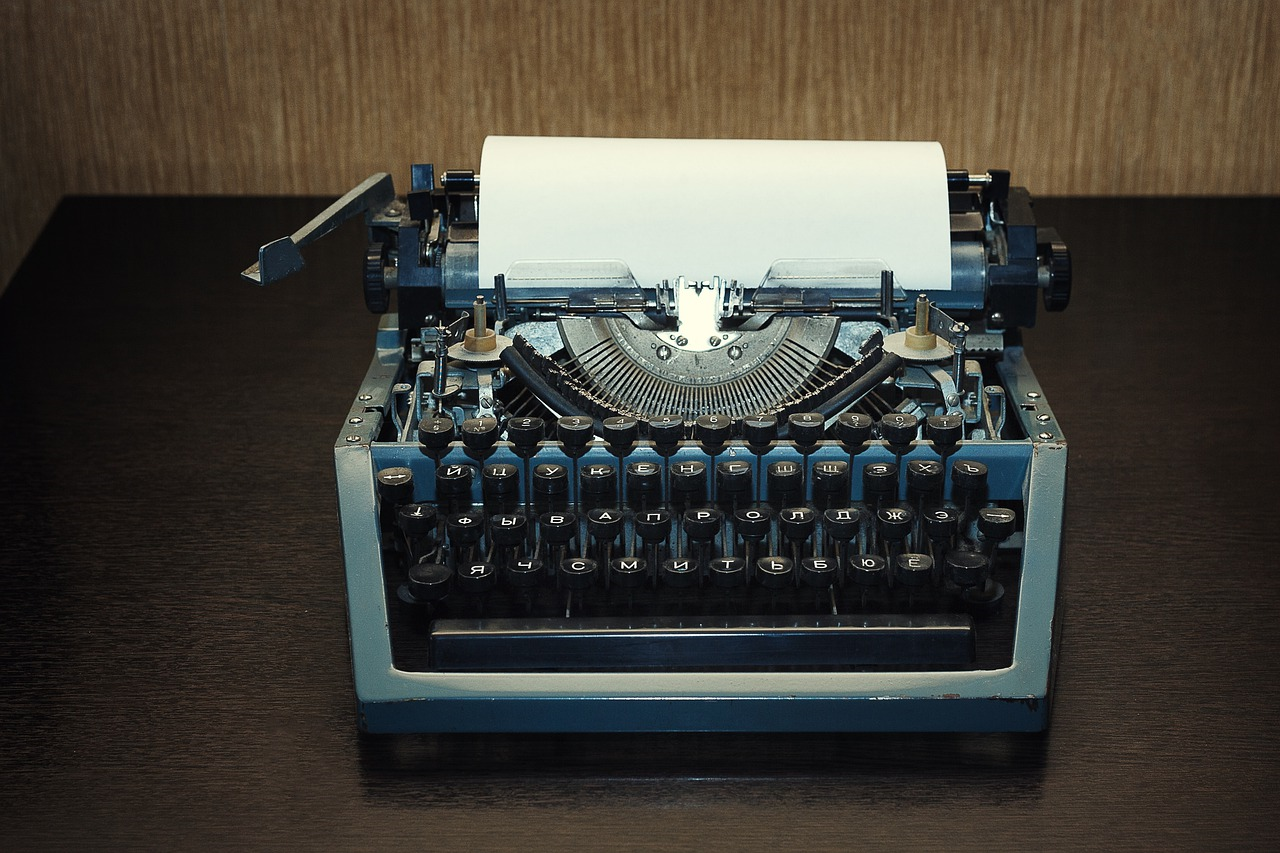 Ilustrasi: Mesin Ketik Tua
SENANG JUGA mengenang masa awal menjadi jurnalis dan bekerja di koran harian. Ketika itu kami masih menggunakan mesin ketik untuk menulis berita. Bila tuts-tuts ditekan menimbulkan irama khas, membangkitkan imajinasi. Kadang satu huruf tersangkut atau beradu, ketika lagi semangat mengetik. Di lain waktu, bila pita sudah tipis tulisan jadi remang-remang.
Selanjutnya, belasan tahun saya menjadi buruh, di beberapa pabrik kata-kata, lokal dan nasional. Kami wajib menjadi anggota satu-satunya organisasi profesi yang diakui pemerintah: PWI. Secara legislasi, jurnalis juga memiliki hak-hak sebagai pekerja di industri media.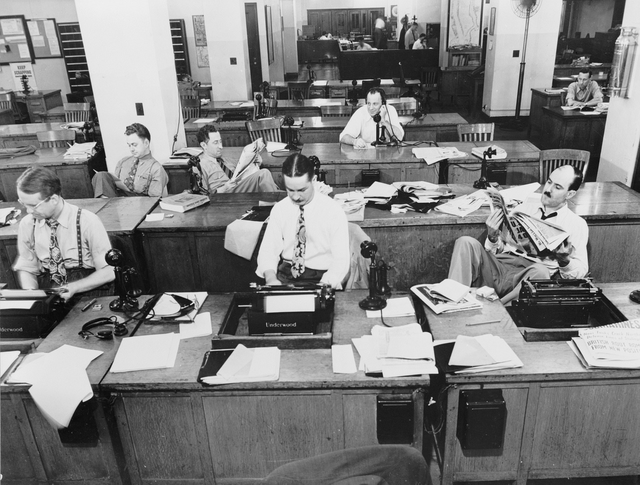 Ilustrasi: suasana newsroom New York Times
Sebagai jurnalis honorer tetap di akhir 1980-an, penghasilan yang dapat dibawa pulang, selain honor bulanan tetap adalah honor tulisan yang dimuat. Hasilnya sudah dapat menghidupi keluarga dengan seorang putra balita di Yogyakarta.
Semangat pemuda usia duapuluhan dan beberapa tahun aktif di pers mahasiswa memudahkan saya merangkai kata bernilai berita yang laik siar di koran lokal itu. Bahkan, sesekali, berita saya dipilih menjadi berita utama.
Umumnya redaktur, ketika itu, kaku dan garang. Apalagi terhadap kami, jurnalis pemula. Berbagai fakta yang susah payah dikais-kais di lapangan dan kita tulis dengan sungguh-sungguh, kerap berakhir di kotak sampah redaktur.
Tapi, ketika teras berita atau alenia pembuka(lead) tulisan kita dipakai redaktur, bahagia bukan main. Apalagi bila jadi berita utama, biasanya kompilasi tulisan beberapa jurnalis untuk halaman muka. Ada rasa bangga, karena diakui redaktur, sang penguasa rubrik.
Berulang-ulang redaktur kami mengingatkan agar menghindari talking news, apa lagi hanya dengan satu sumber. Nilai beritanya rendah. Cenderung melegitimasi fakta resmi. Bahkan sering diolok-olok sebagai "berita omong-omong" belaka. Berita yang bernilai tinggi adalah hasil investigasi, atau rekaman peristiwa menarik yang baru terjadi.
Kami harus bersusah payah mengamati, mencermati dan menggunakan panca indera secara patut, mengolah cerita dari suatu peristiwa atau kejadian penting dan menarik. Setelah itu, untuk berita berkisah (feature news)dan berita mendalam (depth news), harus pula diperkaya analisa pakar dan riset pustaka sebelum kita menuliskannya.
Penulis memang seperti pemahat, yang menatah batu tak berupa menjadi patung bernilai seni. Penulis, mengolah secara cermat berbagai fakta, kumpulan informasi dan hasil amatannya atas peristiwa atau isu tertentu agar menjadi tulisan bernilai secara jurnalistik. Sebagai peramu kata-kata dari banyak sekali informasi, jurnalis memilih dan memilah dengan cermat apa saja yang harus dibuang agar tertinggal gugusan kalimat yang dikemas menjadi tulisan apik dan berguna bagi pembaca.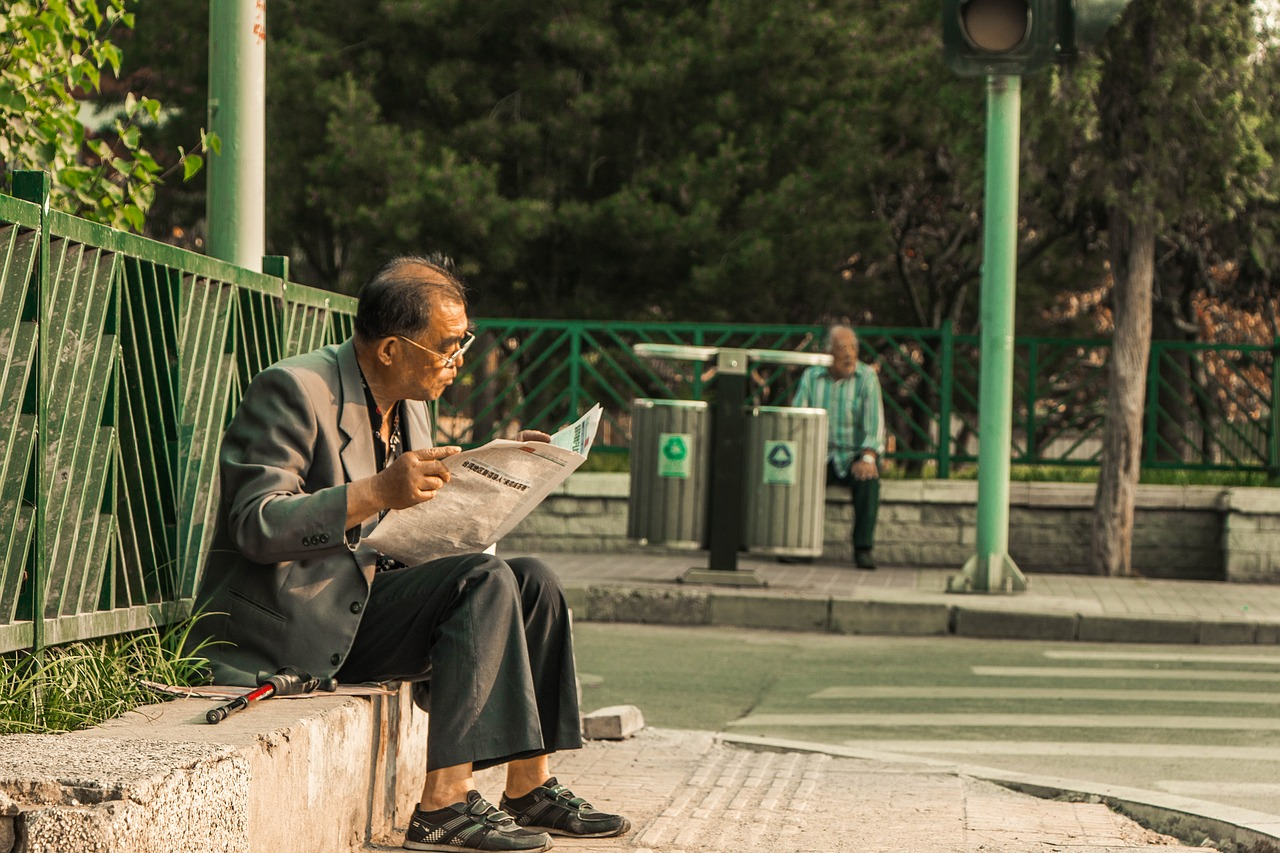 Lelaki Tua: Menikmati waktu selesa, membaca koran di taman kota
Seorang redaktur saya pada 1987, (sebelumnya dia juga senior kami di pers kampus ), menjelaskan nilai berita untuk rubrik hukum di koran kami. Katanya, berita hukum yang bernilai tinggi adalah masalah sosial yang dapat dikualifikasi sebagai isu hukum (seperti penggusuran dan lain-lain). Berita rutin di pengadilan dan pernyataan resmi pejabat kepolisian, opini jaksa dan hakim tentang suatu perkara dianggapnya bernilai berita lebih rendah. "Pernyataan resmi harus di kritisi, tak boleh dipercaya begitu saja. Mereka bukan pemilik kebenaran. Harus dicurigai, dan cari pendapat dan sumber lain," katanya.
Ketika di Jakarta, awal tahun 1990-an, saya menyaksikan media cetak, radio dan televisi turut serta mendikte "kebenaran." Jurnalis seolah dipaksa menjadi orang sakti, harus tahu banyak segala hal yang publik tak pernah dapatkan di publikasi media. Kebijakan redaksional pun dikendalikan penguasa dan pemilik media. Hanya sedikit yang masih dapat bertahan dengan idealisme dan etika profesi dalam mengambil putusan akhir di bilik-bilik berita.
Koran kami dikenal akrab dengan petinggi negeri, namun diskusi alot selalu terjadi di bilik redaksi, untuk mempromosikan dan mendukung reformasi. Manajemen redaksi berupaya tak mudah tunduk pada tekanan penguasa dan pemasang iklan.
Ketika televisi swasta hadir dan media cetak mulai diminati taipan, para jurnalis pun menjadi rebutan di bursa tenaga kerja. Dekade 1990-an juga ditandai kegelisahan manajemen beberapa media cetak kehilangan jurnalis-jurnalis terbaik, yang "dicaplok" perusahaan lain, terutama media elektronik atau media dengan manajemen baru yang padat modal.
Setelah reformasi dan teknologi informasi kian menyudutkan media mainstream, informasi berhamburan nyaris tak terbatas di ruang publik. Media konvensional bukan lagi pilihan utama untuk memperoleh berita. Kini, keterbukaan informai publik makin jadi arus utama. Publik makin mudah mengakses dan menebar informasi yang sebelumnya remang-remang. Bahkan warga kampung pun secara masif dilatih memproduksi karya-karya bermutu, seperti produksi para jurnalis profesional.
Mungkinkah Steemit salah satu jalan baru untuk jadi rumah kreatif para buruh pabrik kata-kata yang industrinya telah mulai rontok satu-satu? Saya yakin, cetak biru Steemit dapat menampung harapan yang lebih dari itu.
Misalnya, menjadi jalan baru bagi para pensiunan pabrik media, untuk selalu bersemangat muda hingga janji-Nya tiba. Wallahualam.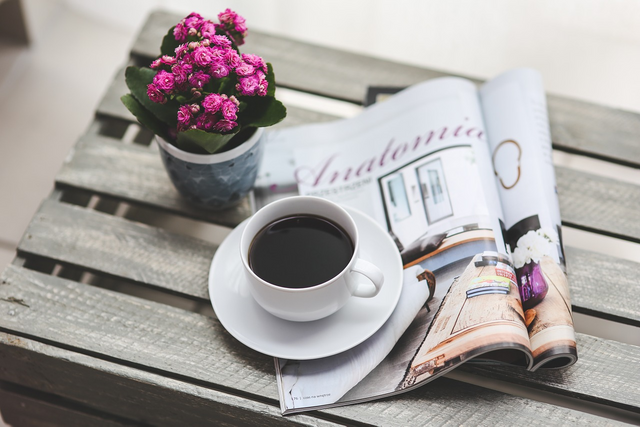 Source
English Version:
In memoriam: Words Factory--when we sail in Steemit ocean
It's always been a pleasure to unfurl memories about my earlier time as a budding journalist in a daily newspaper. In those good old time we still used the ancient typing machine to write news. Those ivory (or black) keys produced a nice rapping rythm whenever pressed, like a call for our imaginations. Sometimes one or two keys jammed, or collided, when we pressed them a little too hard due to the flowing current of thoughts needed to be poured. Another time, the stretched black ribbon that would print our words to the paper we rolled on the typewriter, would thinned out, resulting in the dimming of the letters.
I spent tens of years in several local and national "words factory". In my time, all journalists became members of the only Government-recognized body of journalists, the PWI (Indonesian Body of Journalists) were mandatory. By Law, journalists had their rights as workers in the media industry.
As a young journalist in the late eighties, my take home pay were a compilation between my fixed salary and what I was paid for my articles. The result is a modest sum that was enough to sustain a family with one toddler, in the friendly city of Yogyakarta, Indonesia.
The vigor of my twenties, plus several years of being an active member of the Students Press in my pocket, helped me surfed smoothly in the ocean of stringing words into fit to print news in the local nespapaper. There were also glorious time when my news were chosen to be the headline news.
As some sort of an informal consensus, editors were disctant and fierce, especially towards aspiring young journalists like us. Many hard-earned facts we gathered in the field, which we carefully and seriously wrote into news, ended up in the editor's trash bin.
But when our lead or "news' porch" used by the editor, the extacy were beyond words. This was especially true when our news were used as the headline news, which was usually a compilation of several journalists' writings for the front page. There was this unmistakable pride for being recognized by the editor, the god of the columns.
Many times the editor would fiercely reminded us to avoid "talking news", especially when it was derived only from one source. The news value of these kind of news are low. The highly credited news were the ones we weave from investigative reporting, or the record of an interesting, newly occurred event.
We had to sweat ourselves in observing, taking closer looks and carefully using our senses to brew a story from an interesting or important event. Other than that, for features and indepth news we need to enrich them with analysis from related experts and literature research. That would be quite easy today, with cell-phones and always ready Miss Google beside us. But at that time, it was common that we need to up until several days searhing for back up data before we could write the story down.
A writer resembles a sculptor who painstakingly form a shapeless rock into a sculpture of high artistic value. A writer meticulously gather various facts, informations and observations, compile and brew it into a writing with high journalistic value.
One of my editors, way back in 1987 (before becoming my editor he was also my senior in the campus press), described the news value of our papers' law rubric. He said that a high-valued law news are social issues that could be cathegorized into law issue (i.e land evictions etc). Courtroom news and official statements from the police, district attorney or the judge's opinions were all grouped into news with lower value. "We need to criticize even official statements and can't aford to just buy it like that. They are not the owner of truth and virtue. To a certain degree, we should maintain a form of suspicion and seek opinions from other sources," He said.
On the first portion of the nineties, in Jakarta,I witnessed how the printed media along with radios and televisions joinded the troops of those who dictated truth. Journalists were forced into becoming a knowing-all-Jedi who always have informations on things that common people couldn't access. Editorial policies were controlled by people ruling the country, and the media owners. Only a handful of people could maintain idealism and professional ethics in taing the final decision in the newsroom.
Our newspaper were close with the elites of the country, but heated discussions always sparked in the newsroom, promoting and supporting Indonesian reform. Editorial management trying hard not to succumb easily to the rulers or the fat-pocketed advertiser.
When private networks televisions joined the market and printed media caught the interests of the Taipans, journalists were contested like candies in the presence of children, the darling of the labor market. The nineties were marked by the restlessness of several printed media management, as they lost their journalists to other companies, especially electronic media, or a media with new managements backed by fat capital.
After the Reform Movement and information technology increasingly cornering the mainstream medias, informations raided the public domain in an almost infinite numbers. Convensional medias are not the main choice to access news. It has become easier and easier for the public to access and distributed informations, that once were in a hazy area, out of their reach. Even people in small villages are massively trained to produce quality works, like that of the professional journalists.
Could it be possible that Steemit is one of the alternative ways to accommodate workers from the Words Factory whose industry are beginning to crumble, one by one? I'm sure that Steemit's blue print could accommodate more than that.
Becoming a new way to the veterans of the media industry to maintain a young spirit until it is time for them to meet their Makers? Only God knows.