Asal Usul Tarian RANUP LAMPUAN dari ACEH INDONESIA (The Origin of RANUP LAMPUAN FROM ACEH INDONESIA)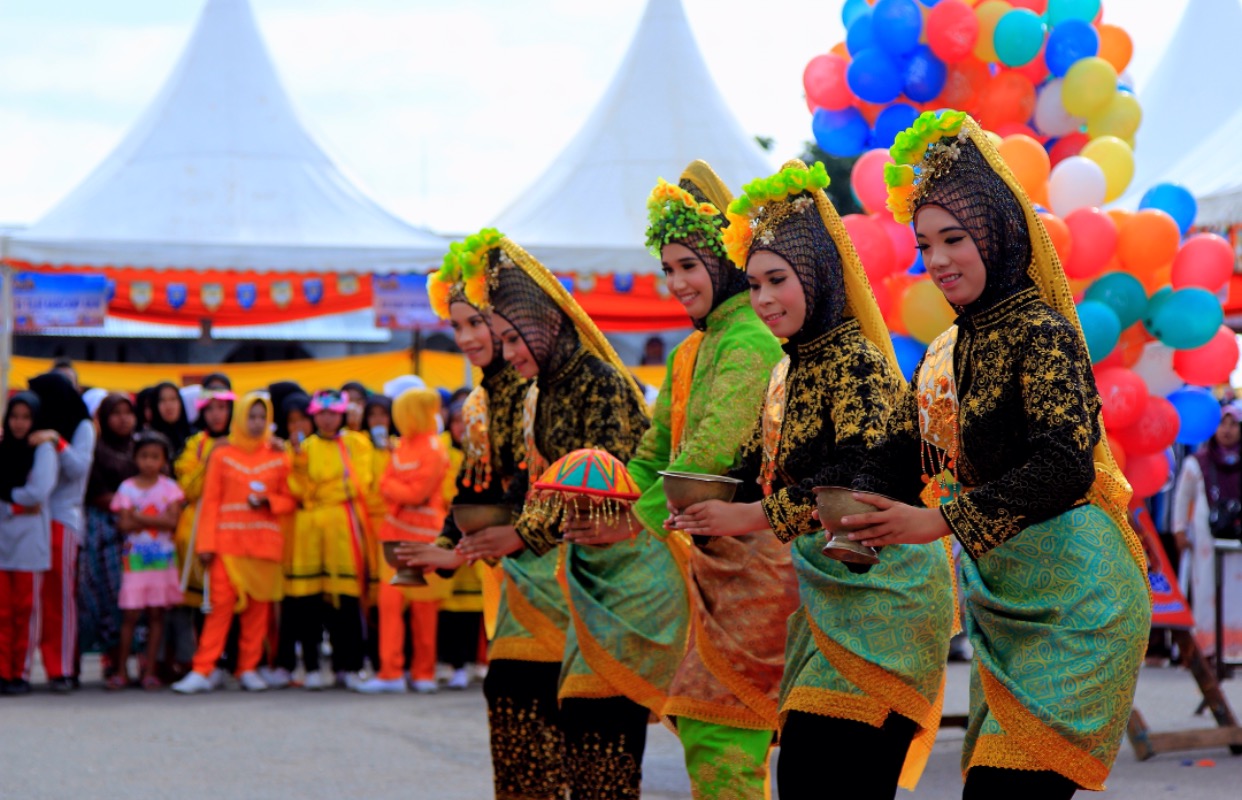 Salam sejahtera untuk semua sobat stemians semua, Indonesia adalah negara kepulauan, dimana didalam nya terdapat berbagai jenis keanekaragaman, dan tarian tradisional adalah salah satunya dari sekian banyak nya jenis keanekaragaman tersebut.
Tarian ranup lampuan adalah salah satu jenis tarian tradisional khas aceh dalam penyambutan tamu terhormat ataupun pada acara acara yang di anggap penting atau sakral. Tarian ini dibawakan oleh 5 -7 penari wanita yang memamakai baju adat aceh dengan menyuguhkan sirih sebagai tanda penghormatan yang diiringi oleh musik tradisional aceh dan setiap gerakan yang dilakukan oleh penari memiliki makna tersendiri yang bertujuan untuk menghormati tamu dalam acara tersebut.
Sejarah tarian ini sendiri untuk pertama kali nya di ciptakan oleh seorang seniman yang berasal dari aceh yang bernama YUSRIZAL pada tahun 1959.
Kata "RANUP" berarti "SIRIH" dan "LAMPUAN" diartikan "tempat/wadah khusus sirih khas aceh".
Tarian ini sudah mengalami banyak perubahan dari sejak pertama kali di ciptakan hingga sampai sekarang ini bertujuan untuk penyempurnaan tarian itu sendiri, pada tahun itu juga tarian ini pernah di rubah dengan menambahkan 3 orang penari laki-laki dimana dua di antaranya menggunakan pedang dan satunya lagi pemegang vandel, namun tarian ini kembali di rubah ke bentuk asal nya sekitar tahun 1966 berdasarkan saran tetua adat. Didalam masyarakat Aceh sirih di simbolkan sebagai jalinan persaudaraan.
Berikut akan saya tampilkan beberapa foto tarian RANUP LAMPUAN yang saya abadikan dengan menggunakan kamera DSLR CANON 60D WITH LENS 50 fix pada acara Pembukaan PRS di kawasan lhoksukon aceh utara.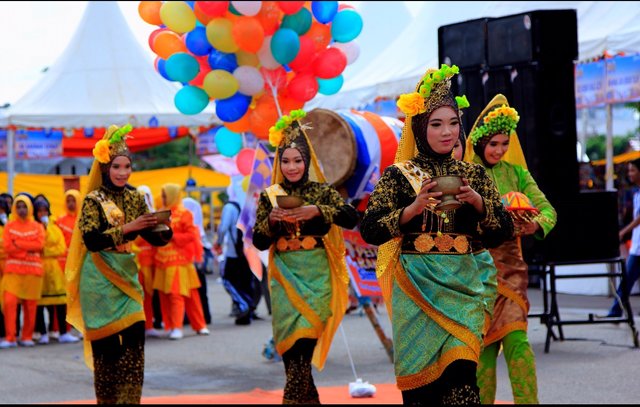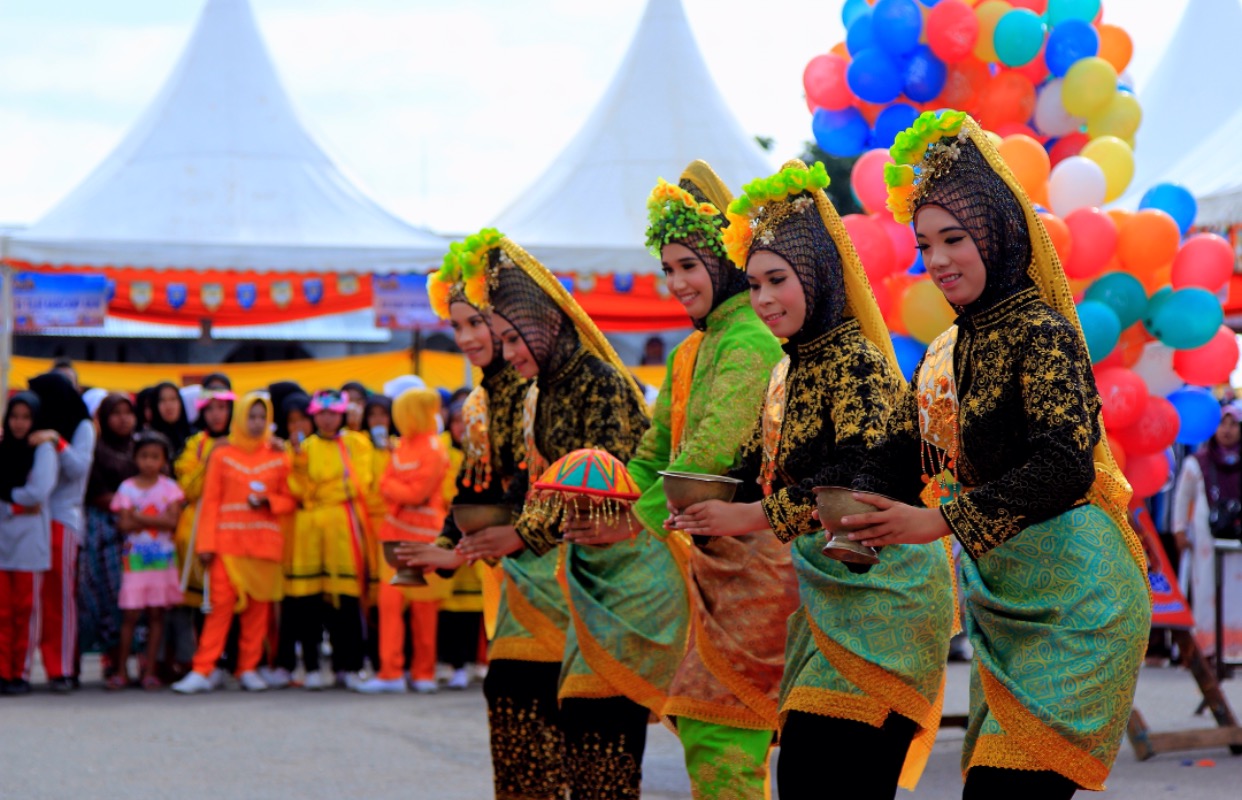 Demikian artikel yang dapat saya persembahkan kali ini semoga bisa bermanfaat dan menambah informasi bagi kita semua, akhir kata saya ucapkan terima kasih untuk menyempatkan waktu membaca artikel ini.
Mohon masukan dan saran nya jika ada kesalahan penulisan dan informasi lainnya didalam artikel ini.
Salam steemit Indonesia 😊
Sumber informasi : www.aceh.co.id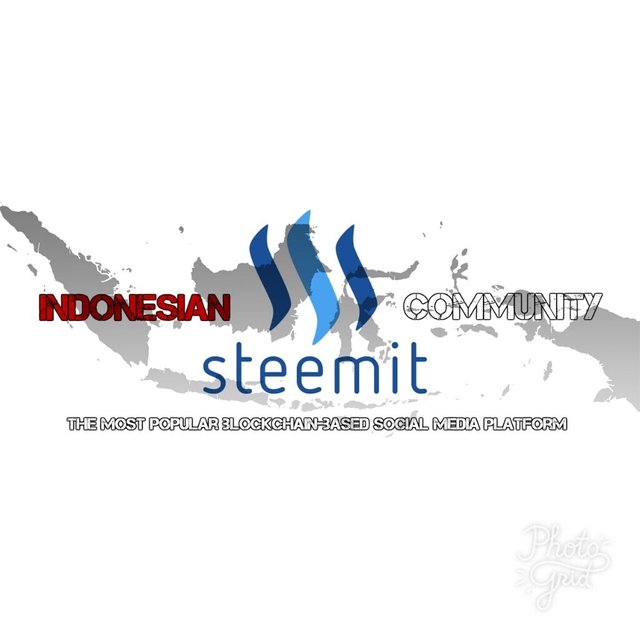 (English)
Best wishes to all buddies of all stemians, Indonesia is an archipelagic country, where in it there are many different kinds of diversity, and traditional dance is one of the many types of diversity.
The dance of ranup lampuan is one of the traditional dance type of aceh in welcoming the honorable guest or at the event which is considered important or sacred. This dance is performed by 5 -7 female dancers who wear aceh traditional dress by presenting betel as a sign of respect accompanied by aceh traditional music and every movement performed by dancers has its own meaning which aims to honor guests in the event.
History of this dance itself for the first time it was created by an artist who came from aceh named YUSRIZAL in 1959.
The word "RANUP" means "SIRIH" and "LAMPUAN" means "betel special place / special container of aceh".
This dance has undergone many changes since it was first created until now it aims to perfection dance itself, that year also this dance ever in the fox by adding 3 male dancers where two of them use swords and the other holders Vandel, but this dance back in fox to its original form around 1966 based on the advice of elders custom. In the community of Aceh betel symbolized as a fraternal ties.
Here I will show some photos of RANUP LAMPUAN I capture by using DSLR camera CANON 60D WITH LENS 50 fix at PRS opening event in lhoksukon area of ​​north aceh.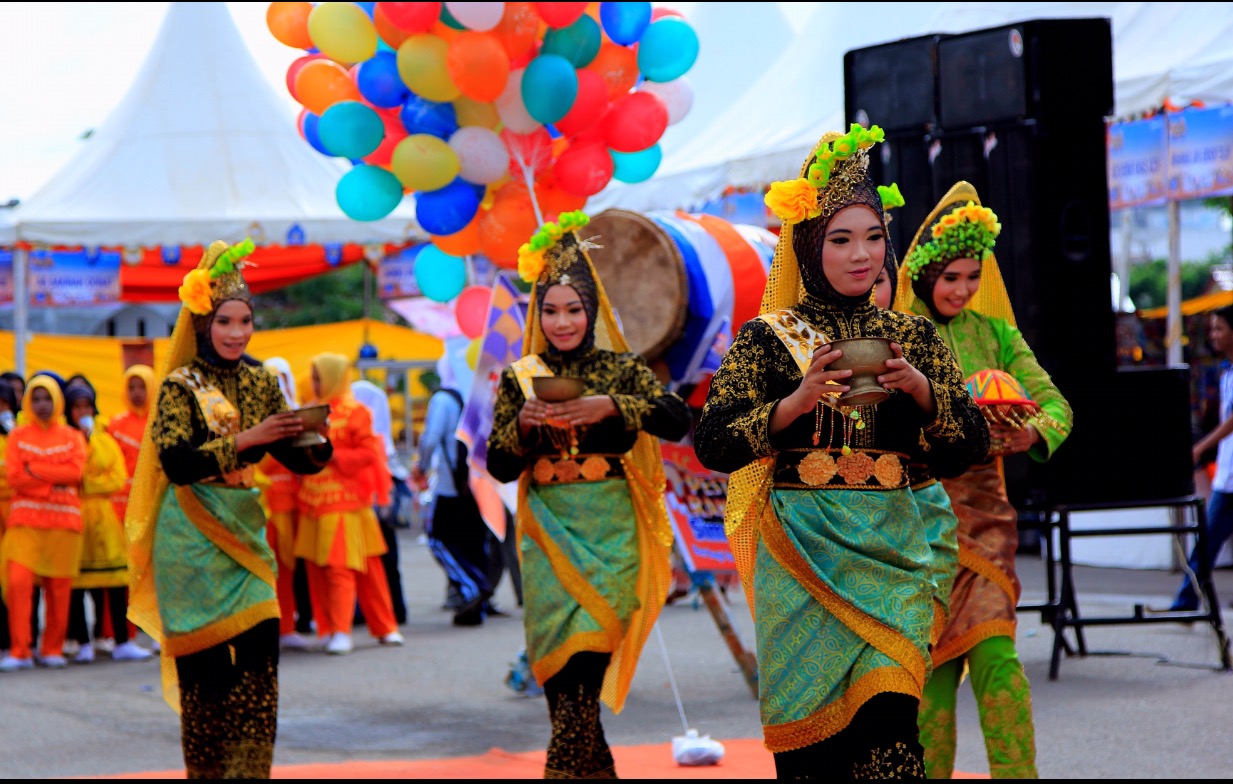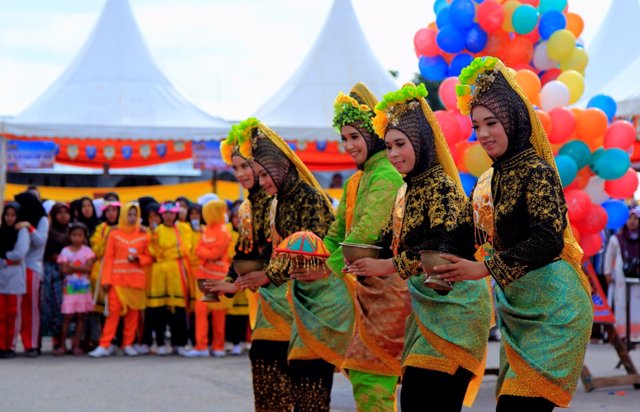 Thus the article that I can dedicate this time may be useful and add information for all of us, the end of the word I say thank you for taking the time to read this article.
Please advise and advice if any writing errors and other information in this article.
Salam steemit Indonesia 😊
Source of information: www.aceh.co.id