Indo-Community, Yippie! - Hore Ada Indo-Community!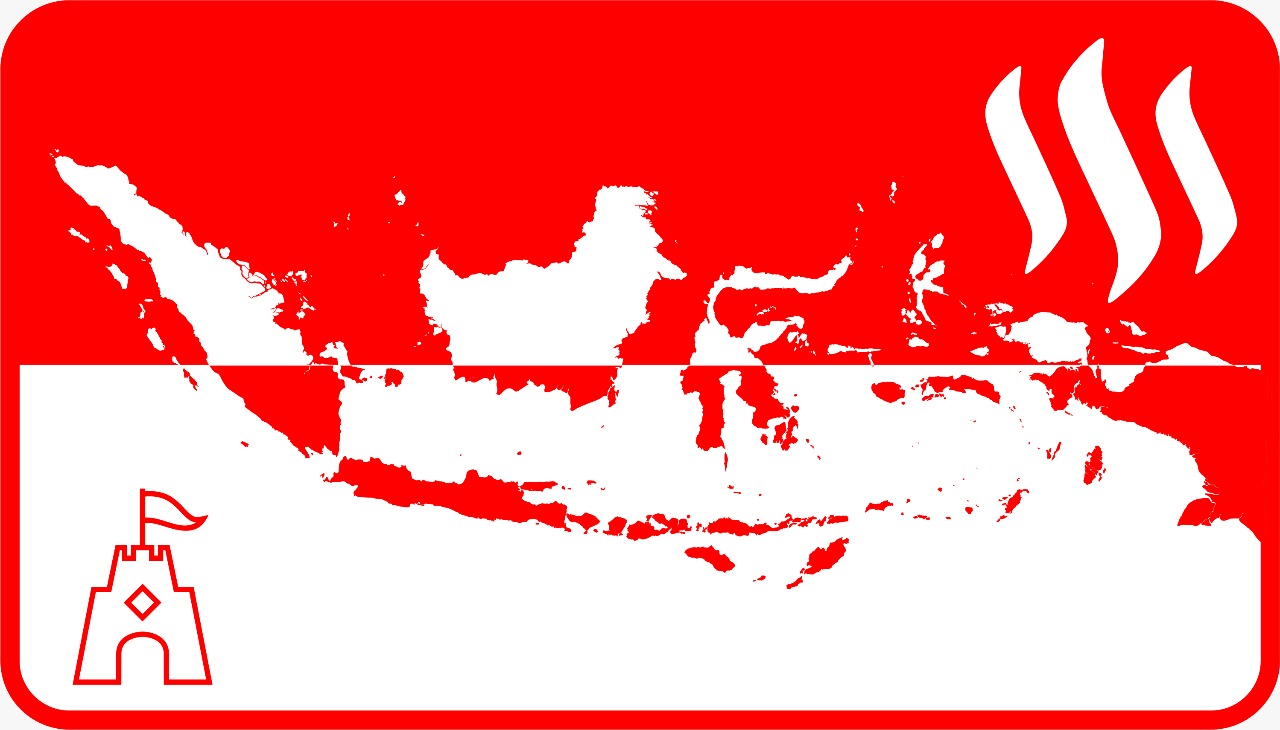 Today is a happy day. Early in the morning, I read a wonderful post in Steemit. I am sure I am not the only one who is happy after reading that post, but for all Steemian, especially from Indonesia. Finally, we have Indo-Community in Steemit. Yippie! Let's sing "Oh happy day! Oh happy day!".
Hari ini adalah hari yang membahagiakan. Tadi pagi sekali saya membaca sebuah posting luar biasa di Steemit. Saya yakin bukan hanya saya saja yang senang setelah membaca postingan itum tapi semua Steemian, terutama yang dari Indonesia. Pada akhirnya, kita punya Indo-Community di Steemit. Hore! Mari kita sama-sama bernyanyi, "Kita Bahagia, bersama hangatnya mentari..." (Gamaliel Audrey Cantika - "Bahagia").
One day, one of my best friend @rismanrachman introduced me to Steemit. He did not asked me to join but He sent his promotion posts about Steemit. He is still doing it up till now, though, promoting Steemit everywhere. Anyway, I did not instantly interested, I googled everything about Steemit. Then, when I saw @ned video in youtube, my heart is quevering.
"Yes! This is what I want! This is what we all need. Steemit could change the world!", I thought afterward.
Seorang sahabat baik saya, bang @rismanrachman memperkenalkan saya pada Steemit. Dia tidak langsung mengajak tetapi mengirimkan saya posting promosi Steemit yang dibuatnya. Dia masih melakukannya, sih, sampai saat ini, bukan hanya ke saya, tapi ke mana-mana. Saya tidak langsung tertarik, saya cari tahu dululah tentang Steemit ini di google. Sampai kemudian saya mendapatkan video @ned di youtube. Hati saya pun bergetar.
"Ini dia yang saya mau! Ini yang kita semua butuhkan. Steemit dapat mengubah dunia!", begitulah kira-kira yang ada di dalam benak saya.
I found my happiness in Steemit. For some, Steemit perhaps is a place to get money. For some others, Steemit is a place to make friends, sharing, etc. For me, Steemit is the world in one place. Just mention anything, every purposes, every needs, we can find it in Steemit. The best reward is not all about the money, but a better life and living, a better world. Not for now, we still have to work hard for that purpose, but for future.
Saya menemukan kebahagiaan di Steemit. Bagi sebagian, Steemit mungkin adalah tempat untuk mencari uang. Bagi sebagian lainnya, Steemit adalah tempat untuk berteman, berbagi, dan lain sebagainya. Bagi saya, Steemit adalah dunia dalam satu tempat. Apapun ada di Steemit, sebutkan saja apapun tujuan yang ada, semua dapat ditemukan di Steemit. Penghargaan yang paling utama bukan soal uang, tetapi kehidupan yang lebih baik, dunia yang lebih baik. Tidak untuk sekarang, masih perlu kerja keras untuk mencapainya, tapi untuk masa depan.
In line with the Steemit main goals, and after @ned launched SMTs, community become the most important hope. The power of community could strengthen Steemit, as well as all the purposes in Steemit. Community could accelerate Steemit to reach those goals. Community is like fuels in a car, a strong community even will become its NOS. The impact will be much bigger when we all focus on creating high quality posts. Wow! We can shake the world! Who can beat us?!
Seiring dan sejalan untuk mencapai tujuan yang paling besar, dan setelah juga @ned meluncurkan SMTs, komunitas menjadi tumpuan harapan besar. Kekuatan komunitas bisa memperkuat Steemit, termasuk segala tujuan yang ada di dalamnya. Komunitas ini pulalah yang akan mendorong lebih kencang, yang mempercepat tercapainya segala tujuan baik itu. Seperti mobil, komunitas ini seperti bahan bakarnya, dan komunitas yang kuat bisa menjadi NOS-nya. Lebih hebat lagi kalau semua fokus membuat isi posting yang berkualitas, wow! Gemetar dunia pun! Siapa kuat melawan?!
Thus, I am so happy with Indo-Community in Steemit, especially now we have more and more Steemian for all over Indonesia. Though Aceh is the first and the largest, but who knows in the future?! Besides, it is good to know each other, to get in touch, and sharing all the good things together. It will benefitted for all. Diversity in Unity, different but one goal. We do not need to be the same, but together we will be strong.
Oleh karena itu, saya merasa senang sekali dengan adanya Indo-Community di Steemit ini. Apalagi sekarang sudah banyak Steemian yang berasal dari berbagai daerah di Indonesia. Walaupun awal dan yang terbesarnya dari Aceh, tetapi siapa yang tahu ke depannya nanti? Lagipula, akan menjadi kebaikan bila semua saling kenal, silaturahmi, dan berbagi kebaikan bersama. Tentunya akan menjadi berkah buat semua, kan?! Bhinneka Tunggal Ika, berbeda namun tetap satu tujuan. Tidak perlu harus sama, namun dalam kebersamaan kita semua pasti akan sangat kuat!
Come on! Let's fully support Indo-Community! We share and together we move forward. We are so blessed for having a chance to share together. No other place like Steemit. For a better Indonesia and the world, let's join @indo-community. Please visit this link for further details:
https://steemit.com/indonesia/@indo-community/introducing-the-indonesian-accelerator-hub-indo-community-account
Yuk! Mari kita dukung penuh Indo-Community ini! Kita sama-sama berbagi dan bersama juga melangkah maju. Beruntung loh, dikasih kesempatan berbagi bersama! Di mana lagi kita bisa berbagi dengan semua cara, kecuali di Steemit. Bagi masa depan Indonesia dan dunia, bergabunglah semua di @indo-community. Silahkan masuk ke link ini untuk lebih lengkapnya:
https://steemit.com/indonesia/@indo-community/introducing-the-indonesian-accelerator-hub-indo-community-account
Don't be afraid to share! Sharing is a fortune!
Mari! Jangan takut berbagi! Berbagi dengan tulus dan ikhlas adalah rejeki!
Thank you @aiqabrago, @levycore, @sndbox, and all Indonesian Steemian. Hand in hand we all together! @indo-community is for all!
Terima kasih kepada @aiqabrago, @levycore, @sndbox serta semua Steemian Indonesia. Maju kita bersama! @indo-community untuk semua!
Bandung, 10 Oktober 2017
Warm Regards - Salam hangat selalu,
Mariska Lubis