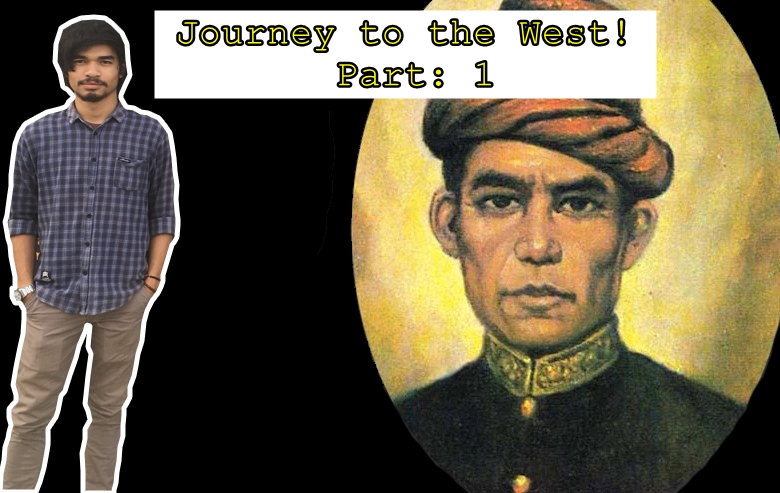 ---
Hello Fellow Stemians, in this post i will tell the story of my journey with my friends to the West, especially to Meulaboh Capital City of Aceh Barat, Aceh Indonesia.
For this post, I'll titled 'Journey to the West'. Because we will go to the West Aceh, I'll divide this post into 3 parts.
Part I - Geurutee.
Part II - Meulaboh and National Hero of Indonesia Teuku Umar.
Part III - Kopi khop meulaboh.
Hello Stemians, pada postingan ini saya akan menceritakan kisah perjalanan saya bersama rekan saya ke Barat, tepatnya ke Meulaboh Ibu Kota dari Aceh Barat, Aceh Indonesia.
Untuk postingan ini saya memberi judul ' Journey to the West'. Seusai dengan tujuan kami Kebarat Aceh, dan nantinya postingan ini akan saya menjadi 3 part.

Part I – Geurutee.
Part II – Meulaboh dan Pahlawan Nasional Teuku Umar.
Part III – Kopi khop meulaboh.
And this post will be the first part, Happy reading :).
Geurutee itself is a mountain located on the frontier of Aceh Jaya district and Aceh Besar. This mountain will be our path to get to the western region of Aceh.
Dan postingan ini akan menjadi bagian pertama, Selamat membaca :).
Geurutee sendiri adalah sebuah Gunung yang berlokasi di perbatasan Kabupaten Aceh jaya dan Aceh Besar. Gunung ini akan menjadi lintasan kami untuk menuju ke kawasan barat Aceh.
We started the journey from Banda Aceh city at 8:00 am, after breakfast, and in the journey later we have to be careful, because on the right side of the mountain there are cliff very deep, but we also have to cross the roads of climbs, sharp curves and steep derivatives.
Kami memulai perjalanan dari kota Banda Aceh pada jam 8.00 am, setelah sarapan, dan dalam perjalanan nantinya kami harus berhati hati, karena disisi kanan gunung terdapat juram yang sangat dalam, selain itu kami juga harus melintasi jalan tanjakan, tikungan tajam dan turunan yang curam.
On our way to the top of Geurutee we have to past 2 mountains namely Paro and Kulu. On the way to Geurutee, we took time to stop, with the aim of perpetuating the beauty of nature in the form of photos. You can see it in the photo below.
Dalam perjalanan kami menuju puncak Geurutee kami harus melawati 2 gunung yaitu Paro dan Kulu. Didalam perjalanan menuju Geurutee, kami menyempatkan diri untuk berhenti, dengan tujuan mengabadikan keindahan alam dalam bentuk foto. Anda bisa melihatnya sendiri pada foto dibawah ini.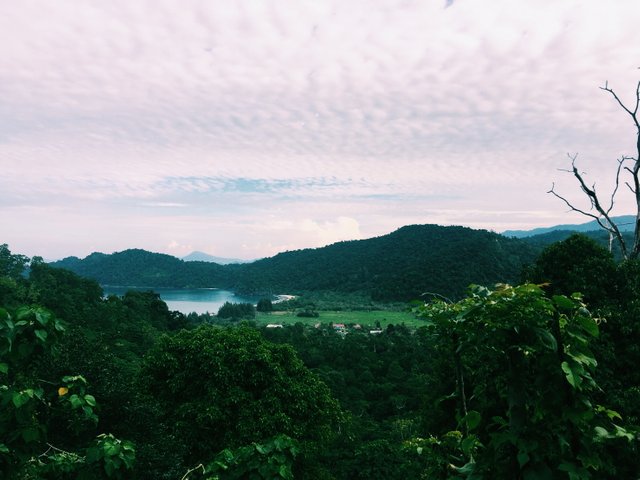 beauty of nature, can not be described by words.
After the photo we continue the journey and arrive at Geurutee at 10.00 am. According to my estimation, to reach Geurutee takes about an 1 hour 30 minute.
Setelah selesai berfoto kami melanjutkan perjalanan dan tiba di Geurutee pada jam 10.00 am. Menurut perkiraan saya, untuk mencapai Geurutee memakan waktu sekitar satu jam setengah.
At top of Geurutee we enjoy the extraordinary natural beauty. From where we sit, we can see the vast ocean, and the uninhabited island. Our tired paid out.
Dipuncak Geurutee kami menikmati keindahan alam yang luar biasa, dari tempat kami duduk terlihat luasnya samudra, dan pulau pulau kecil tak berpenghuni. lelah kami terbayarkan.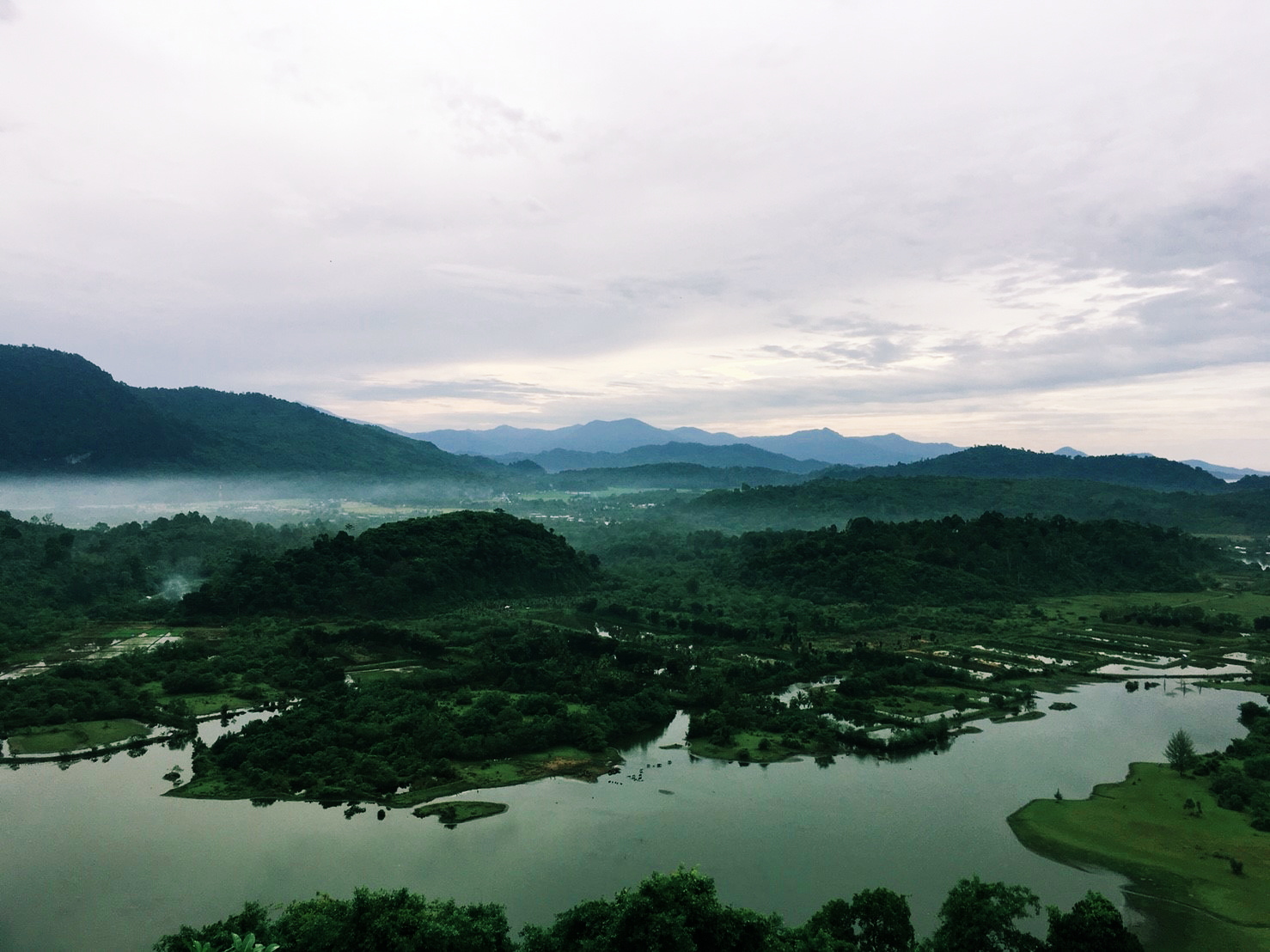 ---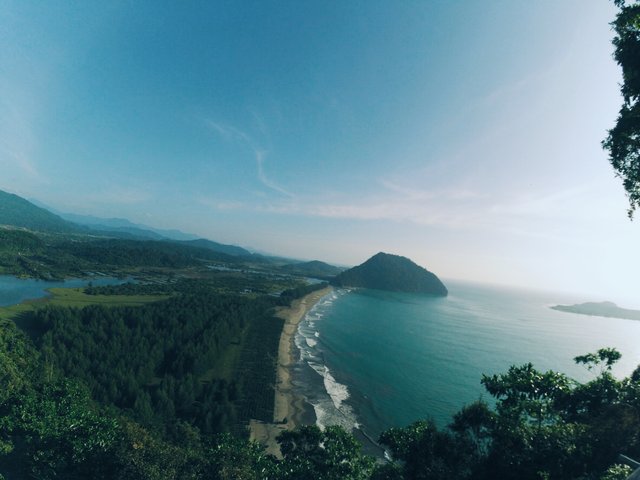 We took a short break while enjoying a cup of coffee and snacks. After our stamina is restored, we will continue our journey to Meulaboh.
Kami beristirahat sejenak sambil menikmati secangkir kopi dan makanan ringan. Setelah stamina kami pulih kembali, kami akan melanjutkan perjalanan ke Meulaboh.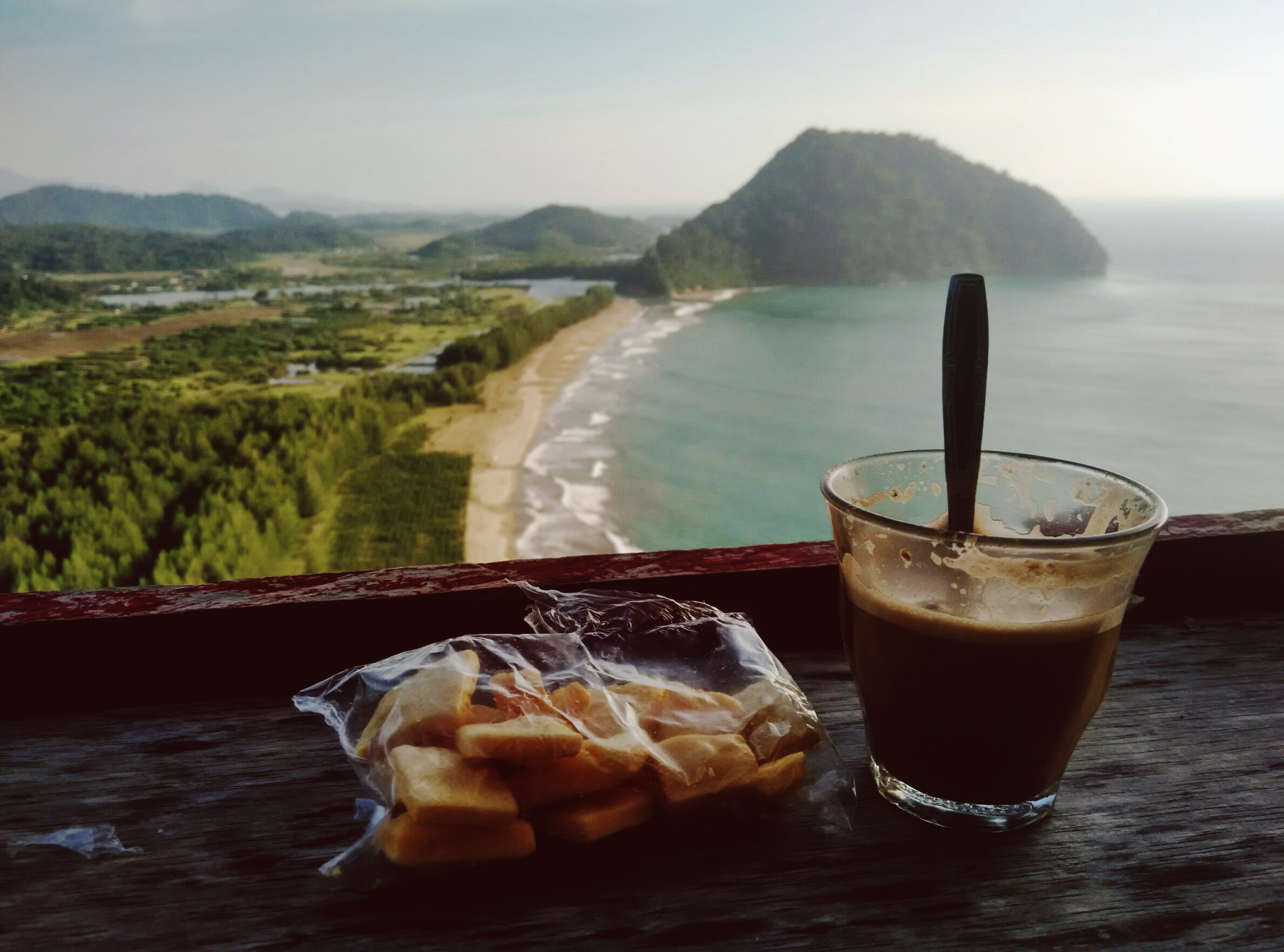 These are some of the photos we took during sunset on our trip to Geurute a few months ago.
Ini adalah beberapa foto yang kami ambil saat sunset saat perjalanan kami ke Geurute beberapa bulan lalu.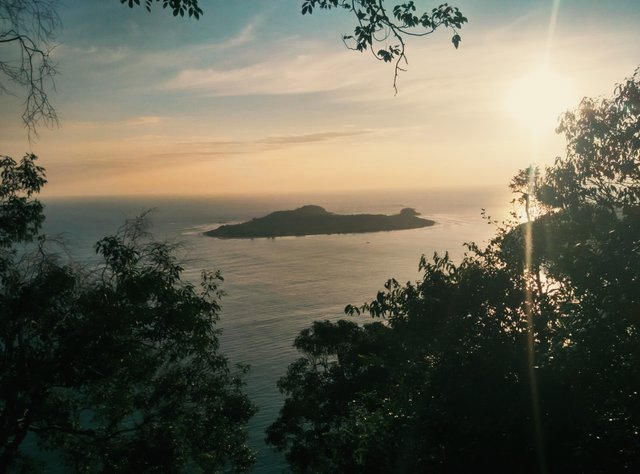 ---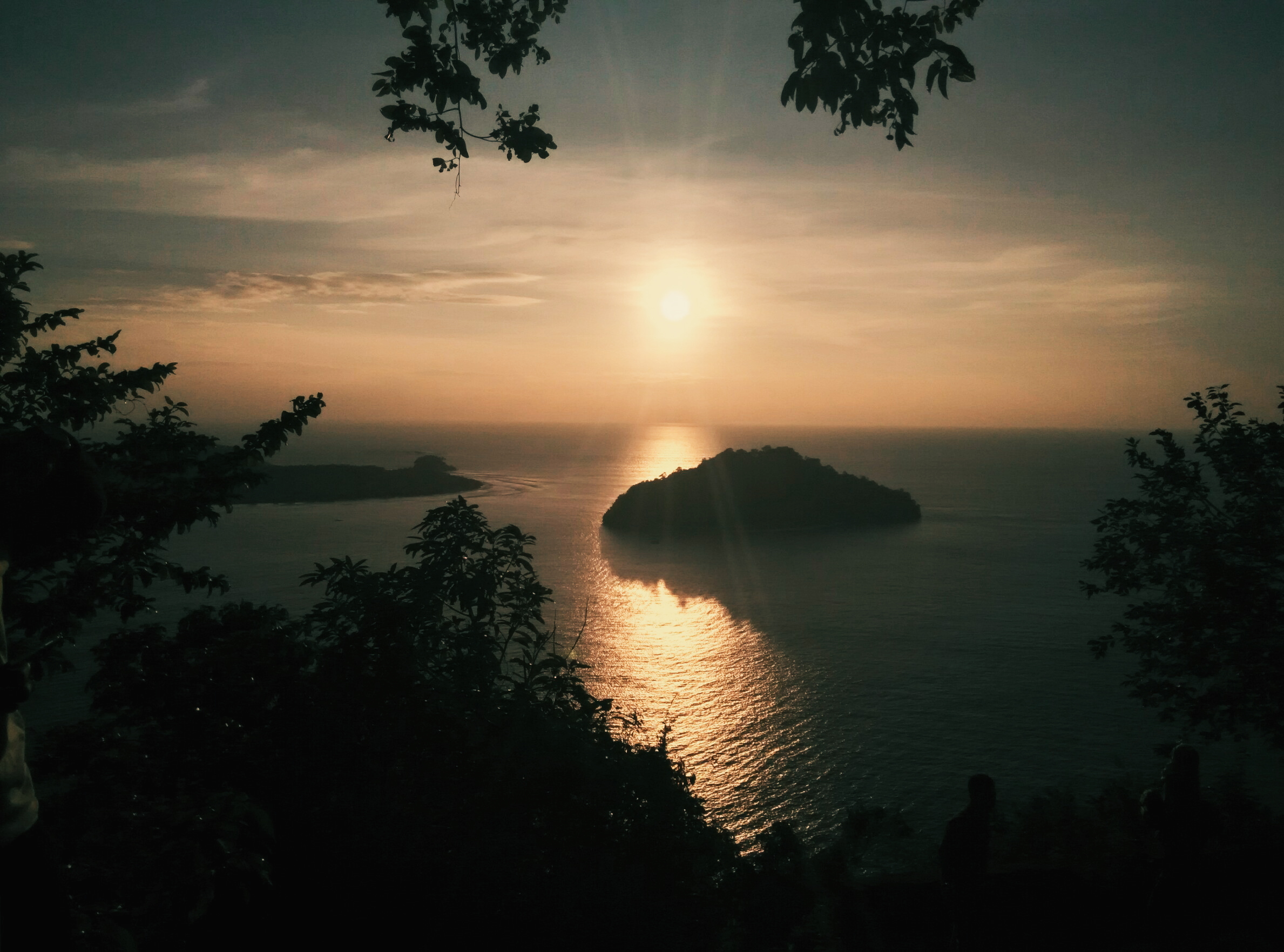 To be continued to part 2.
Journey to the west berlanjut ke bagian ke 2.
---
All images in this post are the author's personal collection.
---
Thank You & Best Regard @khalilmuza
---
---
Hey guys, I just would like to Thank you all for supporting me :)
---